AccessDesigner
Simply plan, manage and order locking systems
AccessDesigner is the ideal software for novices as well as locking system experts. The locally installed online solution makes project management easy, supports while planning access authorisations with operators and provides transparency and clarity when ordering mechanical and electronic locking systems. AccessDesigner simplifies many of your processes. Extensions and repeat key orders are just as easy and quick thanks to this software.
AccessDesigner
Order master key systems with AccessDesigner
https://www.youtube-nocookie.com/embed/GToyEJUs_wY?rel=0&enablejsapi=1&showinfo=0&origin=https%3A%2F%2Fwww.evva.com
AccessDesigner by EVVA makes your work easier
Planning, managing and ordering are fast and easy, processes create transparency in terms of orders and guarantee correct deliveries within a short period of time.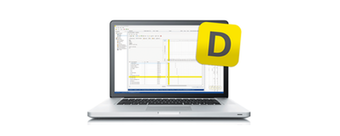 The most important functions
Data access – free access to existing EVVA system data

Lock chart verification – plausibility check

Automatic data backups on our own servers

Product configurator including up-to-date order codes

Simply manage and extend individual profile management

Linked to your production – linked to a key cutting machine

Technical requirements
Microsoft Windows (Windows 10)
Screen resolution: min. 1024x768
Approx. 150 MB hard drive memory
Internet connection