FPS. Branded quality at the best price
Fully functional security
FPS provides an excellent and simple level of security and reliable comfort. FPS is ideally suited for small master key systems with a clear structure. Why opt for a master key system? Access all doors using only a single key – main entrance, front door, basement, letter box. The FPS key is also available as design key in various colours.
The FPS cylinder
FPS features a pin tumbler system with five or six active, spring-loaded scanning elements. The authorisation features on the FPS key is verified in the lock cylinder – on two security levels: the patented key profile system and the solid locking pins. FPS cylinders are exclusively manufactured in compact design.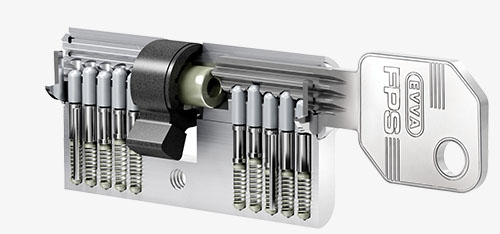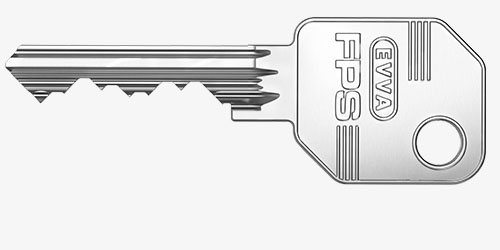 The FPS key
FPS keys are made of durable nickel silver and stand out thanks to their protected, overlapping key profile. This makes them wear-resistant and durable. The intersecting profile makes keys even more secure and reduces the risk of illegal duplicate keys.
The FPS design key
The FPS key is optionally available in the colours: black, red, blue, white, yellow and green. The colour coding helps to differentiate between keys.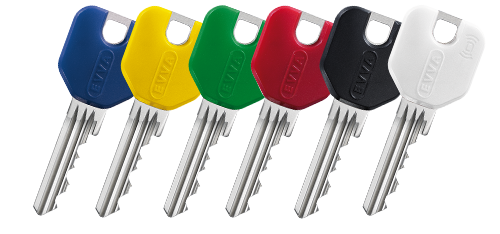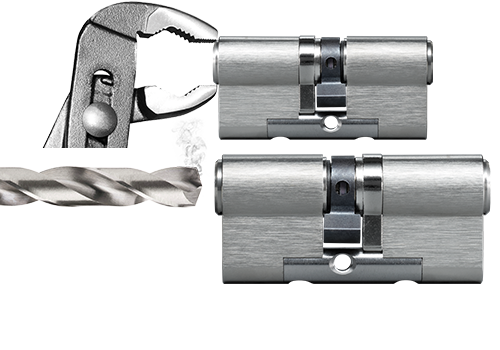 Picking and scanning protection
Picking protection impedes picking or scanning the lock cylinders. The FPS cylinder is protected from picking and scanning with specially shaped mushroom pins.
Drilling protection
Hardened steel elements as standard for protection against drilling.
Take the extra security step by the EVVA security card.
Take the extra security step by the EVVA security card.
Key copies, additional cylinders and lock charts are available from authorised EVVA Partners, providing the relevant proof of legitimacy only, i.e. the EVVA security card.
Technical protection thanks to the required specialist expertise
The technical features of an FPS key require extensive specialist knowledge and specialist machinery during production. Illegal fabrication is only possible with a great deal of expense.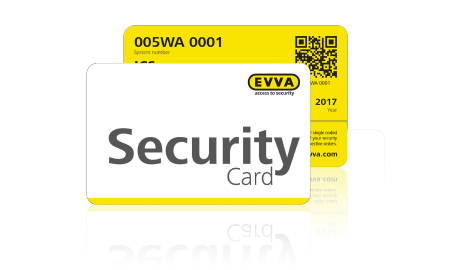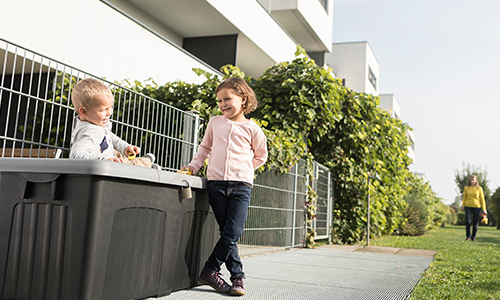 Decent security, outstanding structure
Be it office buildings or residential complexes, FPS is ideal for smaller master key systems and clearly defined user groups. The benefits of a master key system are obvious – all doors where users have been assigned access authorisations can be accessed with one single key. This boosts residents' and staff's levels of convenience and simplifies organisational processes for facility management companies.
FPS References
Here is a selection of successful projects.

Master key systems
EVVA is also a genuine master key system professional able to tackle any levels of complexity in terms of organisational structures to implement them within the corresponding master key system.
Find out more about our master key systems