EVVA cylinders
Wide range of cylinder profiles and types
EVVA offers a wide range of different cylinder types - depending on requirements and location of use. The cylinders and corresponding keys can be used in both simple and complex structured master key systems. Here is an overview of the most common cylinder profiles and types.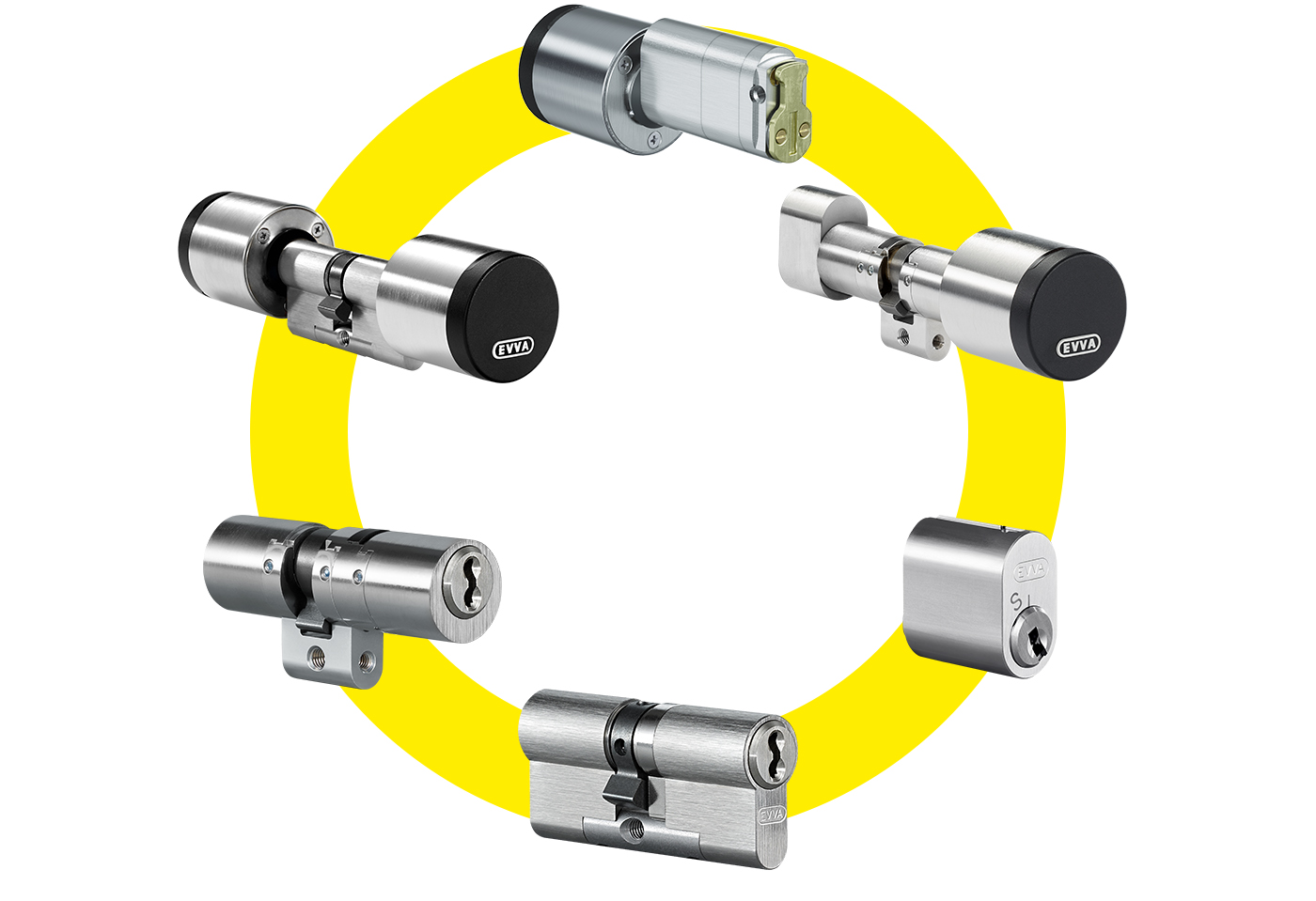 Cylinder profiles
Each country has its own safety standards and therefore different requirements. Our locking systems are continuously adapted to the respective market conditions. Whether it's a Scandinavian or Australian oval profile, Swiss round profile or European profile - with our systems, you will be sure to find the right product for your country.
Cylinder types
EVVA offers a wide range of different cylinder types within our range of mechanical locking systems and electronic access control systems.
What are the different types of cylinders?
The double cylinder is the most widely used cylinder. It can be locked and unlocked from both sides with the authorised key. This cylinder is suitable for access management in all buildings, e.g. apartments, private homes and public buildings.
Half cylinders are cylinders that can only be locked or unlocked from the outside. These are used in garages or key cabinets, for example. Cam locks are usually used for letter boxes, lockers, display cases, vending machines or safes, which can also only be locked from the outside. These cylinders open and close with a cam. Thumbturn cylinders can also only be opened from one side (outside), while doors can be opened or closed from the inside with a rotatable thumbturn. The thumbturn cylinder is suitable for house and apartment doors or basement doors.
Rim cylinders are usually installed in rim locks or supplementary locks, which are firmly screwed to the door that is to be secured. The rim lock is connected to the cylinder by a tail bar. There are also a number of special cylinders, such as furniture cylinders, insert cylinders or switch cylinders. The padlock can be used for indoor and outdoor security.
Electronic cylinders are also being used increasingly, such as the motorised cylinder for automatically controlled locking and unlocking of doors.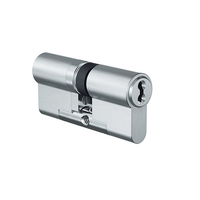 Double cylinder
The double cylinder is the most widely used cylinder. It can be locked from both sides.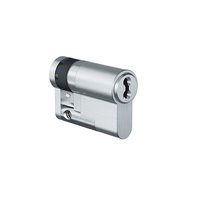 Half cylinder
The half cylinder enables opening and closing from one side (outside).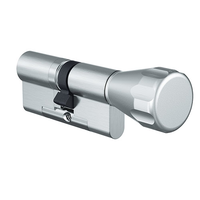 Thumbturn cylinder
The thumbturn cylinder can be opened from the outside with an authorised key; on the inside with a thumbturn.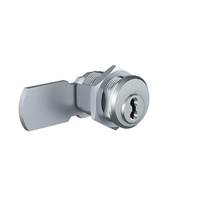 Cam lock
The cam lock opens and closes using a cam, e.g. for letter boxes or distribution cabinets.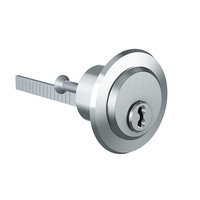 Rim cylinder and outside cylinder
Inside or outside, these cylinders make e.g. rim locks even more secure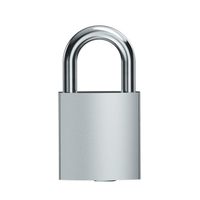 Padlock
Solid security for security doors, garden gates, barriers, basement windows, etc.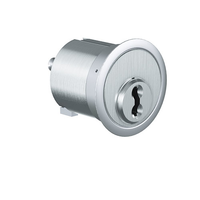 Furniture cylinder
The cylinder for office furniture, cabinets, etc. Can also be integrated into a master key system.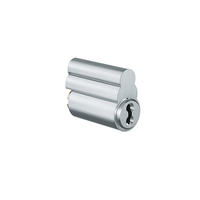 Insert cylinder
Special cylinders, e.g. for use in Scandinavian padlocks with "Snowman" recess.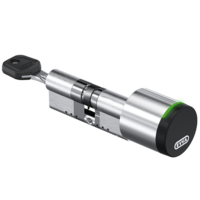 Hybrid cylinder
Mechanical and electronic locking systems combined in a single cylinder.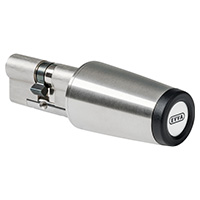 Motorised cylinders
Electronically controlled locking and unlocking, e.g. of particularly sensitive areas.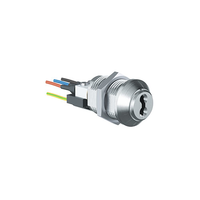 Switch cylinder
Special cylinder for electronic switches. Application examples are control panels and machine switches.
Locking systems from EVVA
Customised locking systems for your property

Master key systems
EVVA is also a genuine master key system professional able to tackle any levels of complexity in terms of organisational structures and to implement them within the corresponding master key system.
Find out more about our master key systems