Xesar. Simply versatile
Security under control
Control, security and flexibility merged in an innovative, electronic access system – that's Xesar. Whether for residential developments, educational facilities or office buildings, Xesar can be simply and securely managed. You determine whether to manage the system within a locally installed network or via the cloud.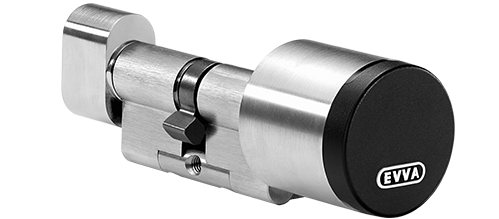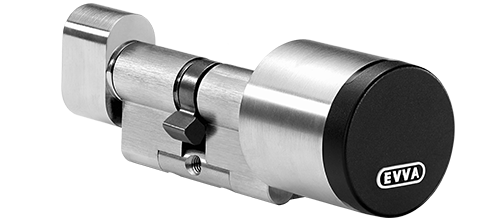 Xesar cylinders
Xesar cylinders are suitable for doors in indoor as well as outdoor areas. Thanks to cutting-edge security technology, the components are protected against all common tampering methods. Their modular design allows the length to be quickly adapted on site. As hybrid cylinders, they can be combined with most mechanical EVVA systems.
Xesar escutcheons
Xesar escutcheons combine the benefits of a mechanical escutcheon and an electronic locking system. Thanks to the slim design and clear lines, the integrated reader unit is hardly noticeable. Xesar escutcheons can also be used variably: for solid or metal frame doors in indoor and outdoor areas as well as fire doors and emergency exit doors with panic bars.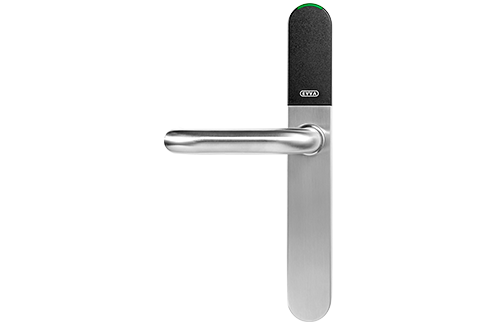 Xesar wall readers
Xesar wall readers feature a sophisticated glass front and they are suitable for indoor and outdoor applications, lifts, sliding doors and swing doors. Equipped with an online control unit, they represent the security interface within the system. This interface is used to exchange safety updates between identification media and the software and to control and monitor online doors.
Xesar handles
Xesar handles are the ideal indoor organisation solution. Our extensive range of handle shapes and finishes provides the perfect solution for every door. Assembly is quick and easy – simply screw on the component and it is ready to use.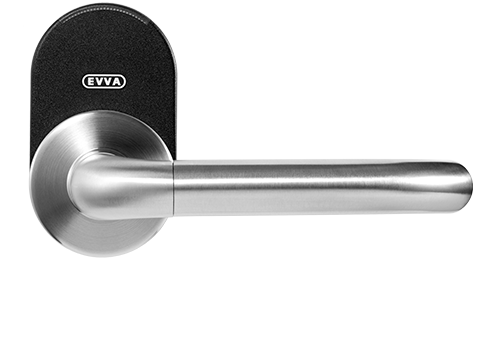 Xesar hybrid cylinders
Electronic systems combined with mechanical systems
Mechanical and electronic systems combined in a single cylinder
Suitable for combination with all current, modular, mechanical systems
Quick and simple conversion of mechanical systems
Electronic, individual profile with combi key
Xesar padlocks
The Xesar padlock is the ideal addition to every Xesar system. It reliably secures archives, server cabinets, chains and roller shutters. Thanks to its IP65 protection rating, the padlock is suitable for both indoor and outdoor use.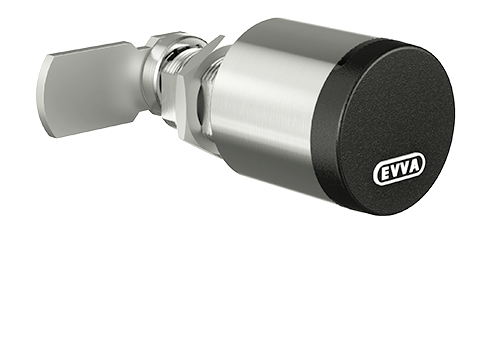 Xesar cam locks
The Xesar cam lock is used in post boxes, filing cabinets and apothecary cabinets and adds the finishing touch to any Xesar system.
The choice is yours
Whatever meets your organisational needs – you can select from many different identification media for the Xesar system – cards, key tags, mini tags or combi keys. Combi keys are used in hybrid systems. These are available in three different colours so you will always keep an overview. All Xesar identification media are based on secure Mifare Desfire EV1 technology.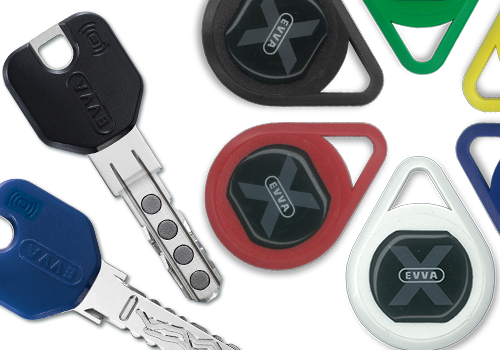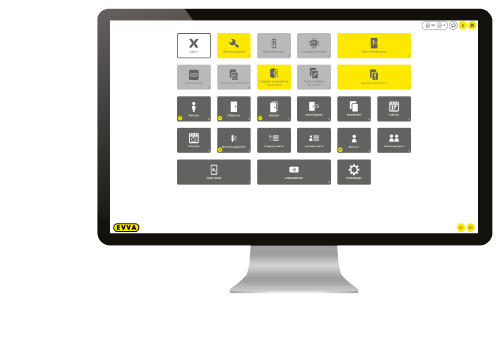 Xesar software
The Xesar software consists of system management software and a tablet app. Thanks to the coding station you can quickly and easily programme identification media. Admin cards create an additional security level and protect from unauthorised manipulation.
The software package includes:
WEB-based client/server system
Information at all times regarding the system's security status
Schedule-based opening, door and user management.
Xesar virtual network
Flexible media validity periods
A secure and comprehensive event and system log
Several media per person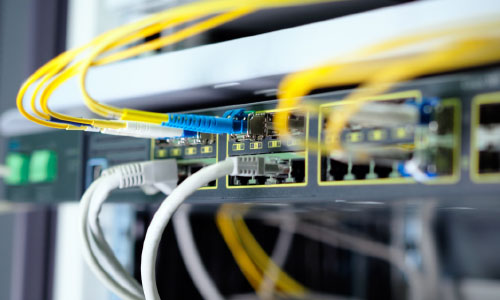 Die Xesar-Schnittstelle
Über die MQTT-Schnittstelle können Sie Funktionen der Xesar-Anlagenverwaltung direkt aus Ihrer eigenen Software steuern.
Damit es zu einem Austausch zwischen der Xesar-Anlagenverwaltung und Ihrer Software kommen kann, muss Ihre Software angepasst werden. Das macht am besten ein Integrator bzw. der Programmierer Ihrer Software. Die Verwendung der Xesar-Schnittstelle ist kostenfrei.

Hier finden Sie Anwendungsbeispiele und die Schnittstellen-Dokumentation.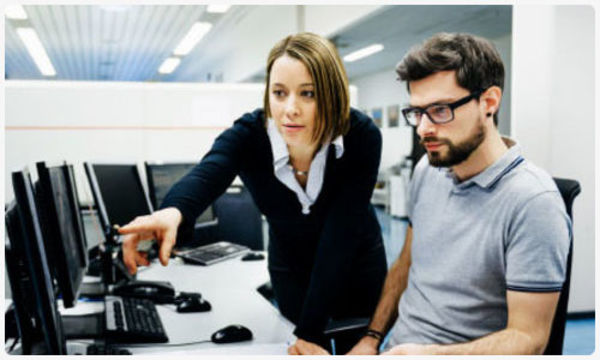 Personenverwaltung leicht gemacht
Ein Mitarbeiter bekommt neue Aufgaben und wechselt in eine andere Abteilung. Die Änderung der entsprechenden Zutrittsberechtigungen wird automatisch über die Schnittstelle von der Personalverwaltungssoftware an die Xesar-Anlagenverwaltungssoftware weitergeleitet.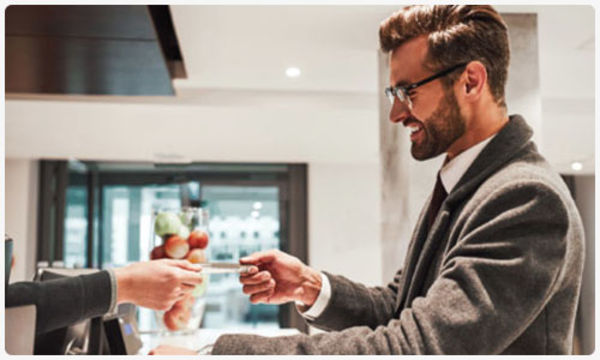 Neue Mitarbeiter
Ein neuer Mitarbeiter beginnt am 1. Juni und bekommt eine Zutrittskarte mit den entsprechenden Zutrittsberechtigungen übergeben. Das wird automatisch über die Schnittstelle von der Personalverwaltungssoftware an die Xesar-Anlagenverwaltungssoftware übermittelt.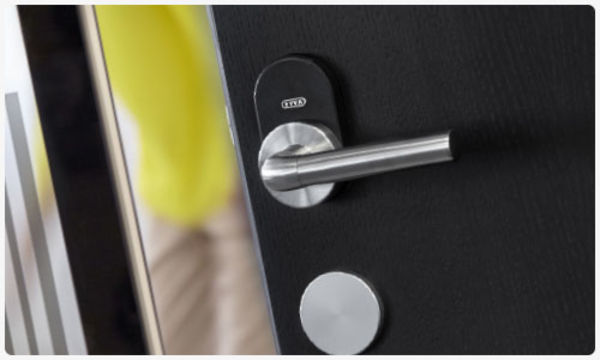 Rasche Anlageninbetriebnahme
Der EVVA Partner installiert eine neue Xesar-Anlage und muss eine große Zahl an Einbauorten laut dem Gebäudeplan eingeben. Mit dem Xesar-Importtool gelingt dies mit der entsprechenden Liste im CSV-Format über die Xesar-Schnittstelle auf Knopfdruck.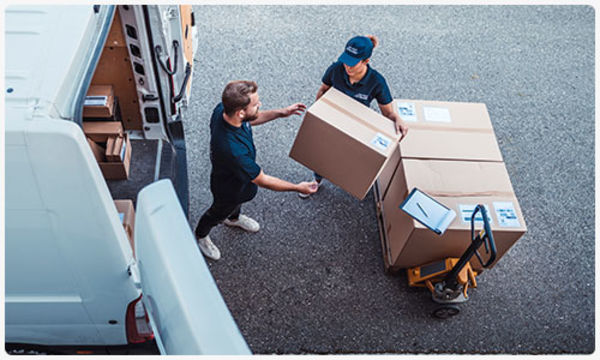 Türtaster am Desktop
Ihr Empfang muss immer wieder Lieferanten die Lagertüre von der Ferne öffnen. Ein Shortcut am Desktop ermöglicht dies über die Xesar-Schnittstelle, ohne die Verwaltungssoftware bedienen zu müssen.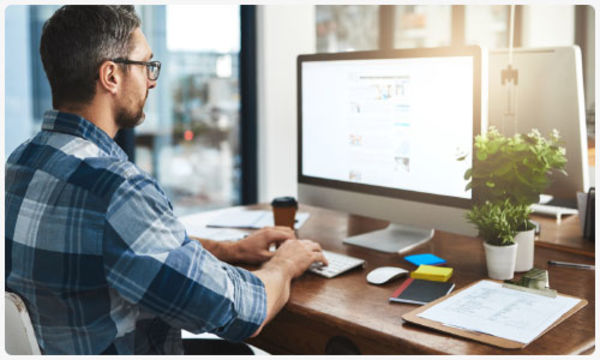 Anwesenheitsanzeige
Als Gebäudeverwalter möchte ich jederzeit wissen, wer sich im Moment im Gebäude befindet, damit ich im Brandfall gezielt das Gebäude evakuieren kann. Dazu benötige ich neben der Vereinzelungsanlage auch die Information der anwesenden Personen, die ich über die Xesar-Schnittstelle bekomme.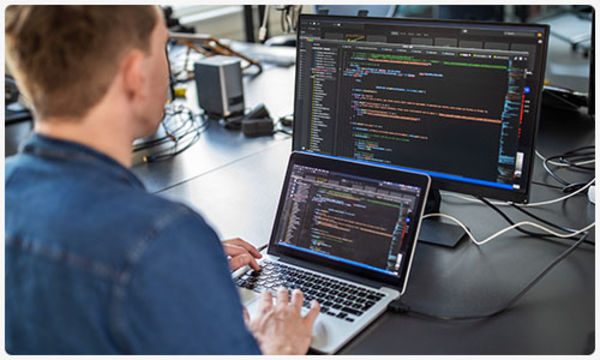 API-Dokumentation
In der Schnittstellen-Dokumentation finden Sie all jene Funktionen der Xesar-Anlagenverwaltung, die Sie über die Xesar-Schnittstelle ansteuern können, sowie alle Informationen, um Ihren Anschluss an die Schnittstelle programmieren zu können.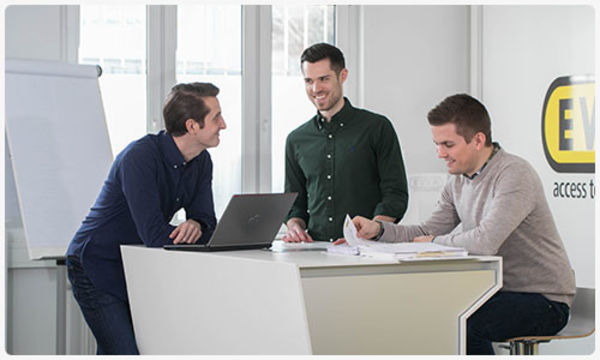 EVVA Akademie
Die EVVA-Akademie veranstaltet regelmäßig Trainings zu unseren Produkten. Lernen Sie in entspannter Atmosphäre alles über die Xesar-Schnittstelle.
Zum Schulungsangebot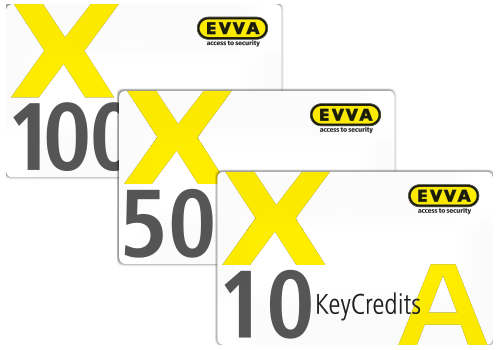 Full cost control
Thanks to flexible KeyCredits you are in absolute control of your Xesar system. Opt for individual KeyCredits to manage small and medium-sized systems with fewer authorisation changes. The KeyCredit Xesar Lifetime option, for software version 3.0, is ideal for large master key systems with frequent changes to authorisations.
A KeyCredit is debited if access authorisations are changed or created. KeyCredits are available from all EVVA Partners. Purchased credits are uploaded to the Xesar software, which is also used to assign access authorisations.
KeyCredits 10, 50, 100
For systems with just a few users and/or infrequent changes to access authorisations, we offer KeyCredits with 10, 50 or 100 units.
KeyCredits Xesar Lifetime
The KeyCredit Xesar Lifetime offers you unlimited creation of as well as changes to identification media with any number of access authorisations for the entire lifetime of the software version installed.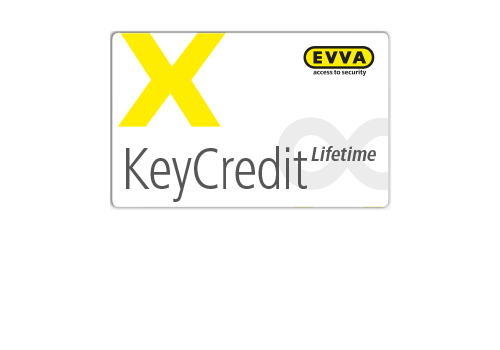 The virtual network
The virtual network uses the issued identification media in circulation to exchange information between doors and software. Xesar online wall readers represent the reliable security interface within Xesar systems. They enable permanent security updates and keep the system safe and up to date.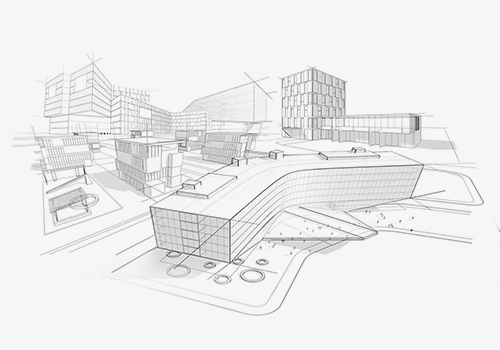 Versatile application options
Be it in residential properties, companies or public institutions – many people come in and out every day, but not everyone is allowed access to all areas. Changing access authorisations and high levels of employee fluctuation further complicate the situation. Consequently, it is a challenge for operators of locking systems to organise them efficiently, safely and in a controlled manner. Xesar helps you to efficiently organise procedures and gives you the required degree of flexibility so you can quickly react to changing circumstances.
E.X.PZ.KZ-S
Assembly video
E.XA.WL.RU
Assembly video
E.XA.WL.RA
Assembly video
Xesar References
Here is a selection of successful projects.