Xesar. Simply versatile
Security under control
Control, security and flexibility merged in an innovative, electronic access system – that's Xesar. Whether for residential developments, educational facilities or office buildings, Xesar can be simply and securely managed. You determine whether to manage the system within a locally installed network or via the cloud.
Xesar release 3.1
Even easier. Even better. More benefit for you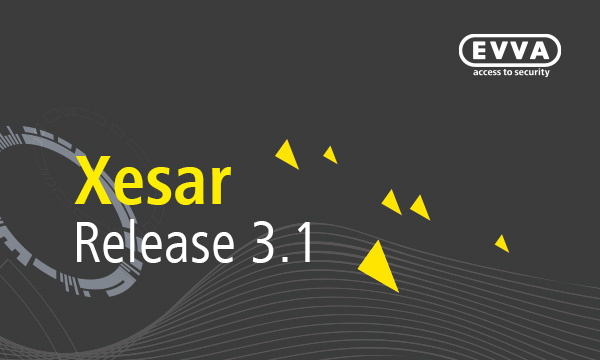 Here are the most important improvements in detail
The new Version 3.1 software update for Xesar makes the system even easier and even better. The new Installation Manager and the ability to perform maintenance tasks wirelessly are the highlights of the new release.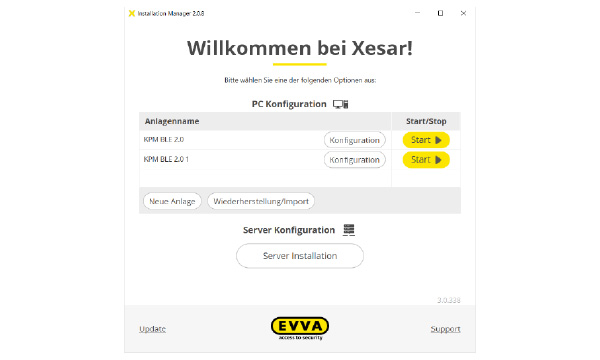 New Installation Manager:
The new Installation Manager for PC installations guides the user through the software installation in simple steps. All necessary system settings are checked and solutions are suggested if necessary. Now, even users with little training can complete the PC installation in the shortest possible time.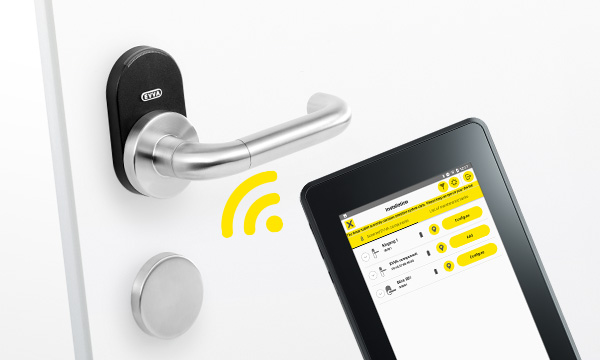 Wireless maintenance
There is no longer any need for a cable connection between the component and the tablet to perform maintenance tasks. Maintenance is carried out via encrypted wireless connection.

Bluetooth on/off card
In construction mode, the wireless transmitter on the component can be switched on and off as required using the Bluetooth on/off card or key tag.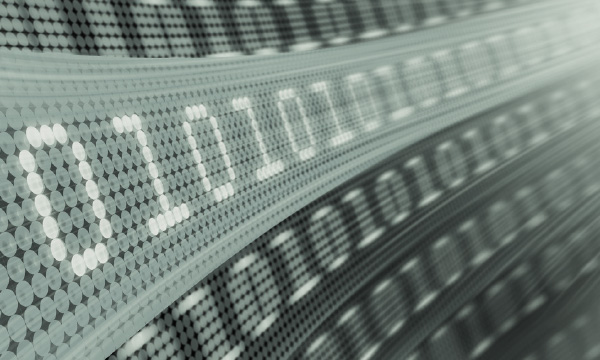 Secure Bluetooth wireless connection
The new Bluetooth wireless connection is secure against hackers. All data communication channels in the Xesar access system are encrypted regardless of the transmission type (LAN/Wifi/BLE/USB/RS485/...). If, for example, a vulnerability in the Bluetooth encryption is known, this is irrelevant for Xesar because any data exchange in the access system is additionally encrypted.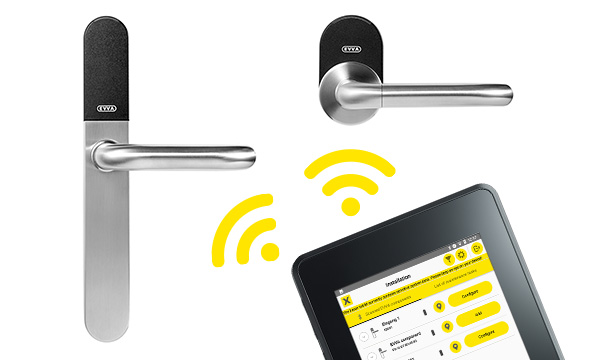 Multiple component configuration
The tablet connects to the surrounding BLE components. Then all necessary maintenance tasks can be started at once. While the maintenance tasks are being performed, you have time for other things. If you run out of time, the maintenance can also be cancelled prematurely and resumed later.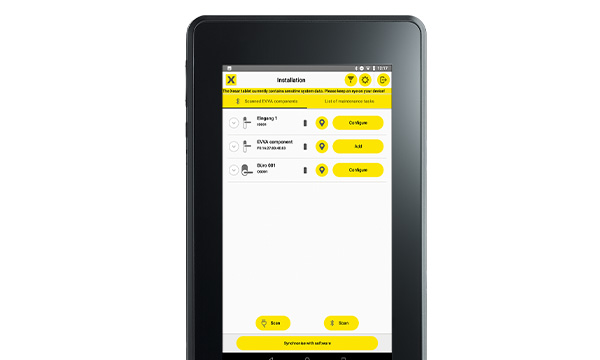 New user interface
The user interface of the maintenance app has been completely revised. The appearance has been relaunched and user navigation improved. The new maintenance app can operate BLE components as well as those that continue to be operated with the cable.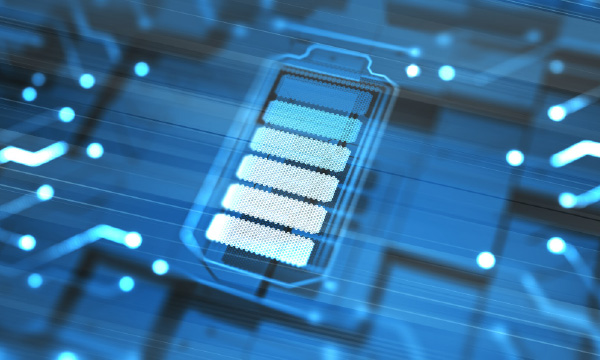 Battery management optimised
The Xesar software now clearly displays the battery status, giving the maintenance technician clear guidance. A "Battery empty" status is automatically placed at the top so that it cannot be overlooked. Battery replacement is described on the tablet in a step-by-step guide.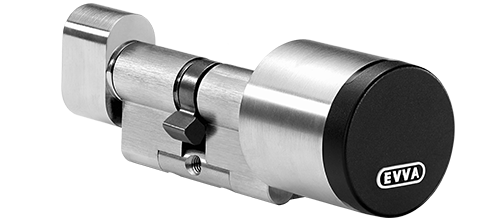 Xesar cylinders
Xesar cylinders are suitable for doors in indoor as well as outdoor areas. Thanks to cutting-edge security technology, the components are protected against all common tampering methods. Their modular design allows the length to be quickly adapted on site. As hybrid cylinders, they can be combined with most mechanical EVVA systems.
Xesar escutcheons
Xesar escutcheons combine the benefits of a mechanical escutcheon and an electronic locking system. Thanks to the slim design and clear lines, the integrated reader unit is hardly noticeable. Xesar escutcheons can also be used variably: for solid or metal frame doors in indoor and outdoor areas as well as fire doors and emergency exit doors with panic bars.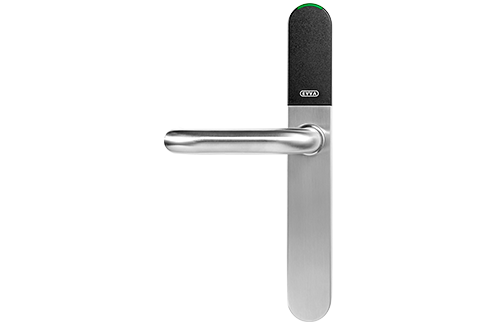 Xesar wall readers
Xesar wall readers feature a sophisticated glass front and they are suitable for indoor and outdoor applications, lifts, sliding doors and swing doors. Equipped with an online control unit, they represent the security interface within the system. This interface is used to exchange safety updates between identification media and the software and to control and monitor online doors.
Xesar handles
Xesar handles are the ideal indoor organisation solution. Our extensive range of handle shapes and finishes provides the perfect solution for every door. Assembly is quick and easy – simply screw on the component and it is ready to use.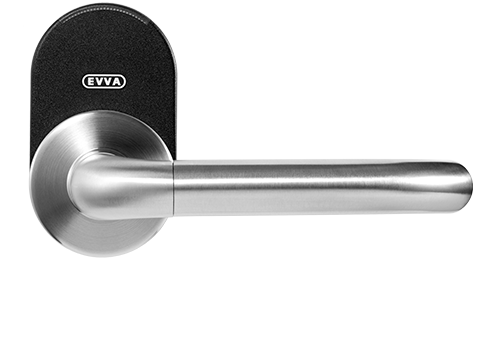 Xesar hybrid cylinders
Electronic systems combined with mechanical systems
Mechanical and electronic systems combined in a single cylinder
Suitable for combination with all current, modular, mechanical systems
Quick and simple conversion of mechanical systems
Electronic, individual profile with combi key
Xesar padlocks
The Xesar padlock is the ideal addition to every Xesar system. It reliably secures archives, server cabinets, chains and roller shutters. Thanks to its IP65 protection rating, the padlock is suitable for both indoor and outdoor use.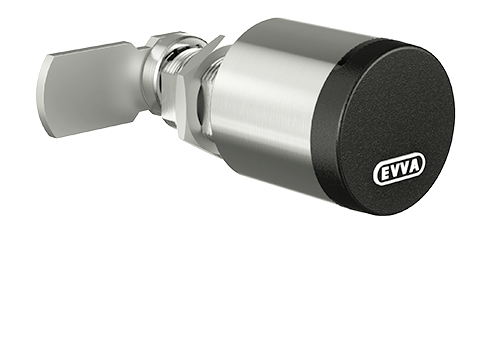 Xesar cam locks
The Xesar cam lock is used in post boxes, filing cabinets and apothecary cabinets and adds the finishing touch to any Xesar system.
The choice is yours
Whatever meets your organisational needs – you can select from many different identification media for the Xesar system – cards, key tags, mini tags or combi keys. Combi keys are used in hybrid systems. These are available in three different colours so you will always keep an overview. All Xesar identification media are based on secure Mifare Desfire EV1 technology.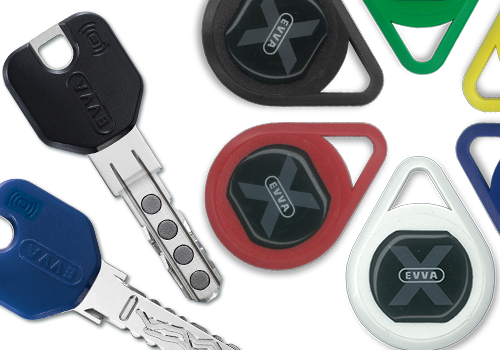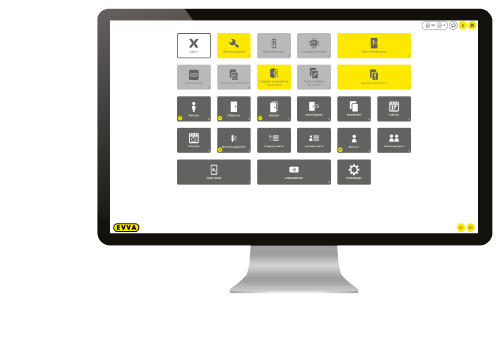 Xesar software
The Xesar software consists of system management software and a tablet app. Thanks to the coding station you can quickly and easily programme identification media. Admin cards create an additional security level and protect from unauthorised manipulation.
The software package includes:
WEB-based client/server system
Information at all times regarding the system's security status
Schedule-based opening, door and user management.
Xesar virtual network
Flexible media validity periods
A secure and comprehensive event and system log
Several media per person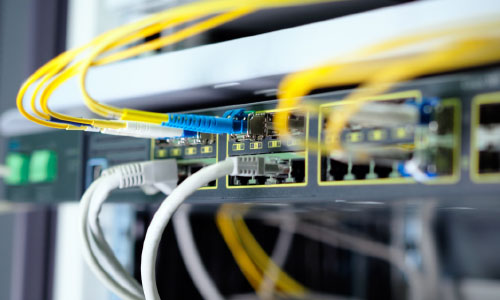 The Xesar interface
You can control the functions of the Xesar system administration directly from your own software using the MQTT interface.
Your software needs to be adjusted to allow the Xesar system administration to communicate with your software. The best person to do this is your software integrator or programmer. Use of the Xesar interface is free of charge.

You can find application examples and the interface documentation here.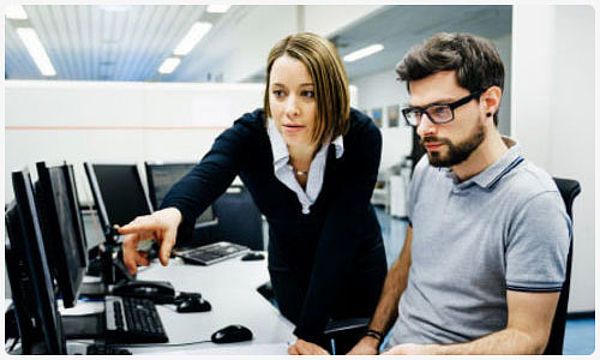 Personnel management made easy
An employee gets new duties and moves to another department. Changes to the corresponding access authorisations are automatically sent via the interface from the personnel management software to the Xesar system administration software.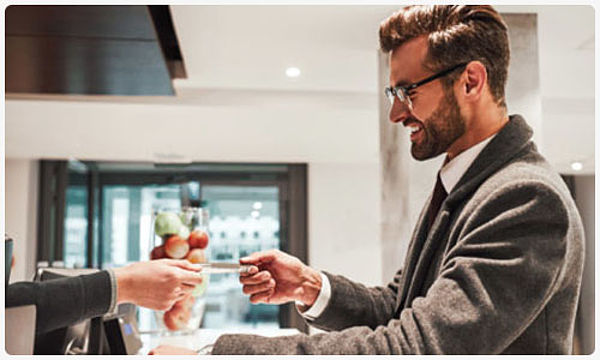 New employees
A new employee starts on 1 June and receives an access card with the corresponding access authorisations. This is automatically sent via the interface from the personnel management software to the Xesar system administration software.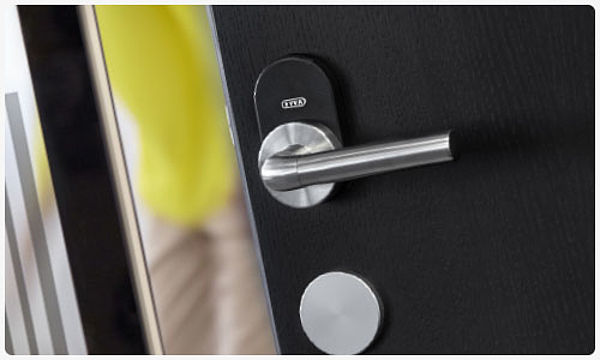 Rapid system commissioning
The EVVA Partner installs a new Xesar system and has to enter a lot of installation locations according to the building plan. With the Xesar import tool, this can be done via the Xesar interface at the touch of a button with the corresponding list in CSV format.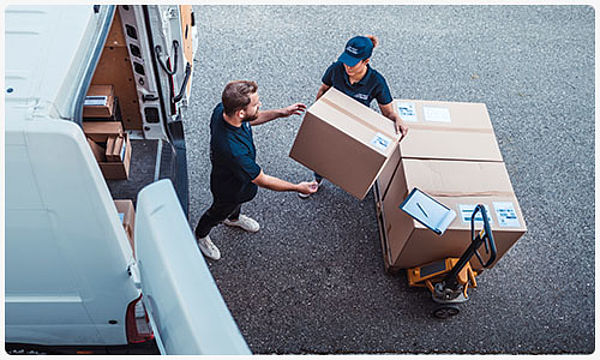 Door button on desktop
Your reception desk constantly has to open the storage door for suppliers remotely. This can be done with a shortcut on the desktop via the Xesar interface without having to use the administration software.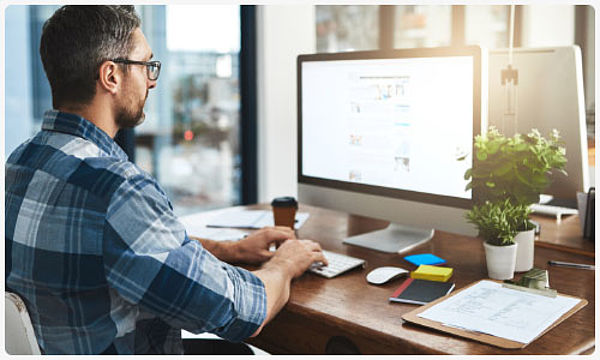 Presence indicator
As a building manager, I want to know at all times who is currently in the building so that I can systematically evacuate the building in the event of a fire. In addition to the single entry access control system, I also need the details of the people present, which I receive via the Xesar interface.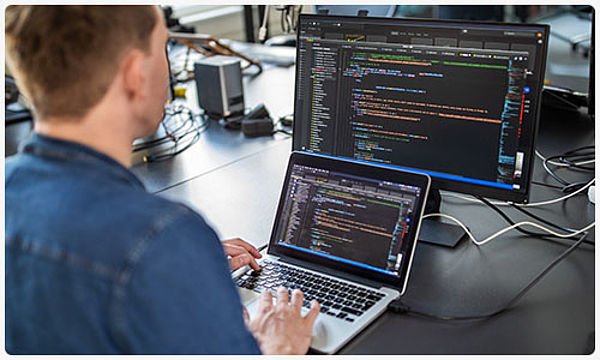 API documentation
In the API documentation you will find all of the functions of the Xesar system administration that you can control with the Xesar interface, as well as all the information you need to program your connection to the interface.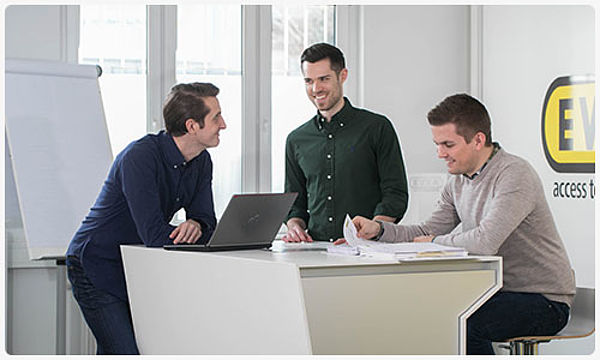 EVVA Academy
The EVVA Academy holds regular training courses on our products. Learn all about the Xesar interface in a relaxed atmosphere.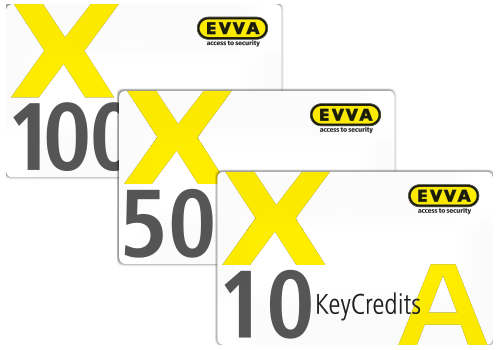 Full cost control
Thanks to flexible KeyCredits you are in absolute control of your Xesar system. Opt for individual KeyCredits to manage small and medium-sized systems with fewer authorisation changes. The KeyCredit Xesar Lifetime option, for software version 3.0, is ideal for large master key systems with frequent changes to authorisations.
A KeyCredit is debited if access authorisations are changed or created. KeyCredits are available from all EVVA Partners. Purchased credits are uploaded to the Xesar software, which is also used to assign access authorisations.
KeyCredits 10, 50, 100
For systems with just a few users and/or infrequent changes to access authorisations, we offer KeyCredits with 10, 50 or 100 units.
KeyCredits Xesar Lifetime
The KeyCredit Xesar Lifetime offers you unlimited creation of as well as changes to identification media with any number of access authorisations for the entire lifetime of the software version installed.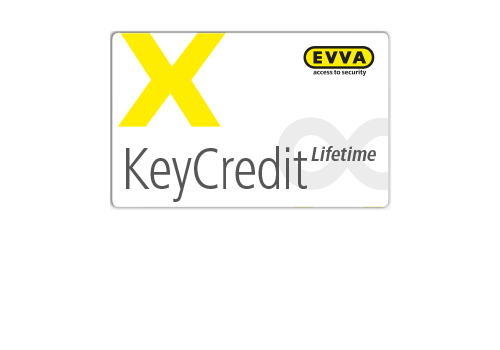 The virtual network
The virtual network uses the issued identification media in circulation to exchange information between doors and software. Xesar online wall readers represent the reliable security interface within Xesar systems. They enable permanent security updates and keep the system safe and up to date.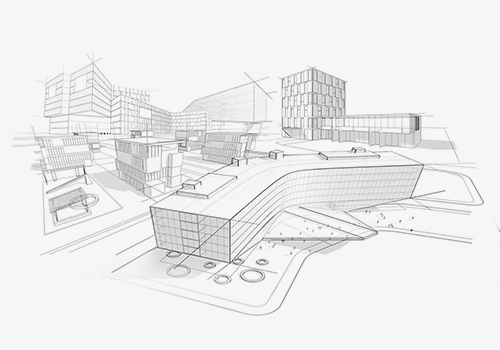 Versatile application options
Be it in residential properties, companies or public institutions – many people come in and out every day, but not everyone is allowed access to all areas. Changing access authorisations and high levels of employee fluctuation further complicate the situation. Consequently, it is a challenge for operators of locking systems to organise them efficiently, safely and in a controlled manner. Xesar helps you to efficiently organise procedures and gives you the required degree of flexibility so you can quickly react to changing circumstances.
E.X.PZ.KZ-S
Assembly video
E.XA.WL.RU
Assembly video
E.XA.WL.RA
Assembly video
Xesar References
Here is a selection of successful projects.

Master key systems
EVVA is also a genuine master key system professional able to tackle any levels of complexity in terms of organisational structures and to implement them within the corresponding master key system.
Find out more about our master key systems