Infrastructure
Railway stations | Airports
Railway stations and airports are dominated by several different streams of people. Master key systems are also responsible for making sure these masses are safely guided through facilities. Emergency exits, engineering facilities, staff access, lifts, sales units, and many more elements must be assigned a clear authorisation structure. EVVA knows how.
Your requirements:
Tampering protection Because the security of thousands of people is at risk every day
Continuous logging of all entry and exit events Because we need to know who accessed which facility at which time
Fail-safe operation Because fail-safe operation is paramount to you
Flexible authorisation assignment Because you need efficient management
Our solution:
Mechanical 4KS and MCS access systems
Resistant and robust
Durable and maintenance-free
Reliably locks, even if components are only used very rarely
The electronic Xesar access system
Xesar combi keys for mixed systems (mechanical and electronic locking systems)
Simple multi-user management with user roles
Ample door component selection
Compatibility with interfaces
Door monitoring with remote operation
Fiber Service OÖ GmbH: secure on the road with AirKey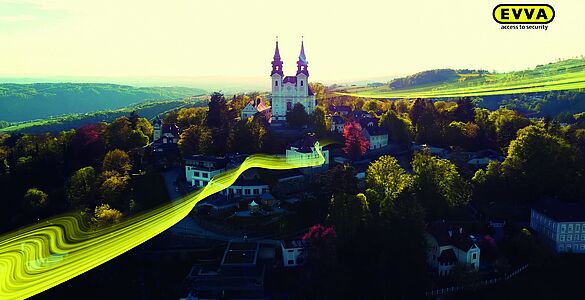 | | |
| --- | --- |
| Product: | AirKey |
| Size: | 1-100 units |
| Facility type: | Infrastructure |
| Country: | Austria |
Digitalisation, working from home, conference calls – coronavirus has propelled us into the future. Internet, whenever and wherever we want. Transfer speeds? Data volume? There are seemingly no limits to our requirements. Is it all to be expected? Yes, if Fiber Service OÖ GmbH was on site beforehand. The Upper Austrian company ensures that data flows without a hitch – especially in remote and sparsely populated areas.
Fiber Service OÖ is responsible for the expansion of the fibre optic cable network in Upper Austria, making the highest transfer bandwidths accessible to even structurally weak regions. By building the fibre optic infrastructure, it is laying the foundation for the data highway that will link Upper Austria with the rest of the world. Fiber Service OÖ wanted an easy-to-operate, electronic access solution for its fibre optic local exchanges that was scalable, secure and that could be managed with maximum flexibility. This is because it's not only Fiber Service employees who enter the infrastructure provider's facilities; it's also external service providers in particular, such as planners, construction and installation companies, but also network operators. The solution required capacity for over 22 POP locations with more than 160 contributors: this was flexible and location-independent plus access via electronic devices. AirKey gives all authorised users the access they need, whether they are employees, service providers or network operators. Continuous logging provides additional control, increasing site security. The most valuable benefit is that it makes our day-to-day work easier thanks to the scalability via the EVVA online portal. This makes it easy to extend or restrict access, assign authorisations, add new accesses or simply grant access using the Send-A-Key feature.
Westfälische Landes-Eisenbahn GmbH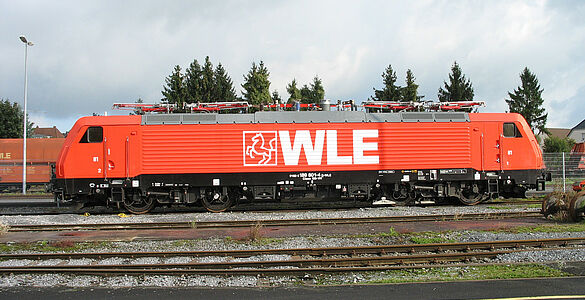 | | |
| --- | --- |
| Product: | AirKey |
| Size: | 101-500 units |
| Facility type: | Infrastructure |
| Country: | Germany |
Individual buildings and locomotives of Westfälische Landes-Eisenbahn GmbH were fitted with the AirKey access system together with our partner Lippstädter Sicherheitscenter.
15 locomotives, e-locomotives, D-locomotives and small locomotives as well as a fleet of 64 special-purpose freight waggons are available for logistics services. WLE operates "borderlessly" in Westphalia and throughout Europe through numerous cooperations. Both buildings and locomotives belonging to Westfälische Landes-Eisenbahn GmbH were fitted with AirKey components together with our partner Lippstädter Sicherheitscenter. In freight transport, the locomotives and freight waggons are made available for rental for short or long-term use. Quick and flexible access to the individual rental properties was required, which enabled AirKey to quickly convince customers to use it. Implementation took place quickly and further components are being planned. The locomotive doors have been professionally converted to use AirKey components.
NEW AG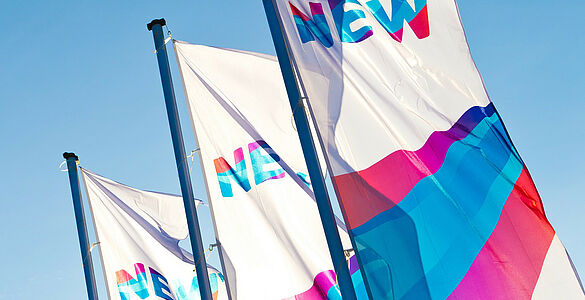 | | |
| --- | --- |
| Product: | AirKey |
| Size: | > 500 units |
| Facility type: | Infrastructure |
| Country: | Germany |
NEW fully relies on AirKey as part of its digitalisation strategy: 216 wall readers, 616 AirKey cylinders with 80 components were installed for the 2,200 employees' smartphones and 300 identification media were set up with key tags for external users - all within an ambitious time frame.
Only a few companies offer purely electronic solutions for such complex requirements of the desired size: a total of 216 wall readers and 616 AirKey cylinders with 80 components were installed for the 2,200 employees' smartphones and 300 identification media were set up in the form of key tags for external users. In addition to the scale of the project, there was a very special requirement: the system was supposed to be integrated into NEW-owned IT. No problem for EVVA! AirKey has an API interface, the AirKey Cloud Interface. Other special requirements included easy app installation and simple registration for users, as well as quick and easy unlocking with a smartphone. All while taking accurate logging into consideration, which still complies with the provisions of the EU General Data Protection Directive. All data is stored on the EVVA server, anonymously with multiple backups in case of power failures, meeting strict Austrian security standards. This central administration protects  users' digital keys much better than would be possible with individual protective measures. Data is transferred securely between NEW's Internet browser and the EVVA server via a protected https connection, making it as secure as online banking. The highly secure ECDSA and AES encryption processes additionally protect the AirKey system and its components.
Mykonos JMK Airport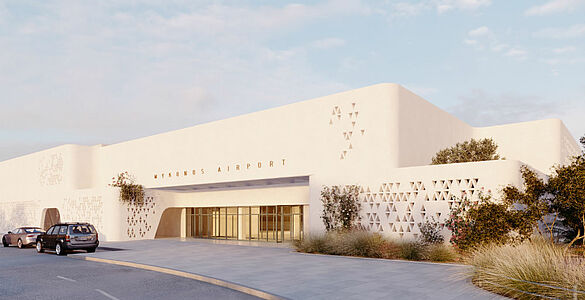 | | |
| --- | --- |
| Product: | EPS |
| Size: | 101-500 units |
| Facility type: | Infrastructure |
| Country: | Greece |
Flexible and highly secure Master Key System.
Mykonos Island National JMK Airport is an airport on Mykonos, a small Greek island that is known for its beautiful beaches, its picturesque town and lively nightlife among tourists from all over the world.
Welcoming approximately 800.000 passengers per year, Mykonos JMK airport not only had high security requirements, but was also looking for a flexible master key system with different hierarchical and security levels. EPS was able to convince the owners of its high quality standards, mainly due to the following provisions: its patent protection, the overlapped key profile and secure elements of EPS that provide protection against picking, the additional side bar and control elements that offer high flexibility with different security levels and future extension possibilities within the Master Key System.
The local EVVA partner Expo SA was in charge of this project.
See-Club Zug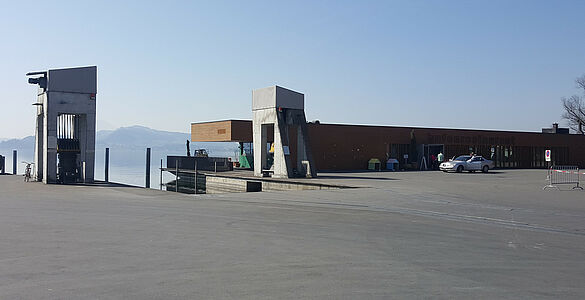 | | |
| --- | --- |
| Product: | AirKey |
| Size: | 1-100 units |
| Facility type: | Infrastructure |
| Country: | Switzerland |
The See-Club in Zug, Switzerland, was grappling with littering and parties, especially at the weekends.
It was looking for a way to securely lock the area and simultaneously log access events. AirKey was best able to satisfy the required system properties. Integrating the roughly 300 members into the access control system became child's play. With the cloud solution for the locking system data, the authorised persons can access the system and make changes quickly and easily from anywhere in the world. At the same time, the data is always securely saved in the redundant data centres. The employees of See-Club Zug can now gain access to their area with a card, batch or even mobile phone.
Port Newcastle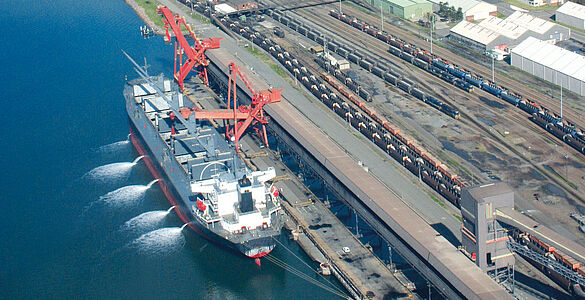 | | |
| --- | --- |
| Product: | 4KS |
| Size: | > 500 units |
| Facility type: | Infrastructure |
| Country: | Australia |
A large port side industrial site in Newcastle, Australia is equipped with 3KSplus cylinders
The site
A large port side industrial site in Newcastle covering hundreds of hectares and operating 24 hours a day, 365 days a year. The site has 20 operational areas.

The challenge
There were several isssues at this site with their previous master key systems. The first was age, the master key system was installed over decades and comprised of various inline systems. There were also many unaccounted for master keys in circulation meaning site security was compromised. Being a waterside site, the obvious additional problems faced are mainly environmental such as salt and dust binding up locks which in turn then required service.
Factors considered
The site is high security and as such required a maximum security master key system.
The system needed to be highly resistant to the sites environmental factors plus have the ability to create a highly complex master key heirachy to cope with the specific access needs of the 160 various key holders. With this all in mind the keys also needed to be smooth to insert and effortless to operate.
The Decision
EVVA 3KSplus system was the preferred master key system for the project. The two main factors influencing the decision were those around environment and the ability of the system to create a highly complex master key heirachy to avoid the issuing of a large number of master keys.
The 3KSplus system was chosen because of the level of security it offered with the decision being influenced by site specific users and environmental factors. These factors were,
3KSplus has the ability to create highly complex master key heirachys. This allows the system hierarchy to be created to suit the site which in turn limits the number of master keys that are issued.
3KSplus's resistance to environmental factors. The 3KSplus system has design features that make the system highly resistant to environmental factors. These include
The internal sliders (pins) are teflon coated. This mean that there was no need for lubrication of the cylinders. The lubricant would only act as an additional attractant for dust and salt.
The springless design whilst reducing wear on keys also reduces the impact of the environmental factors as the key actively places the sliders into place.
The Clients Thoughts
Since the initial installation in 2014, there has been more than 600 3KSplus cylinders installed at the site. During this time there has been one or two jammed locks which is a large reduction from the previous system, the cause of the jammed lock was put down to shackle failure and not cylinder issues. In summing up the 3KSplus system the customer described it as "extremely versatile, hardy and easy to use". One key cost saving feature was the ability to rebarrel existing padlocks with the 3KSplus system.
Salzburg city centre is secure thanks to MCS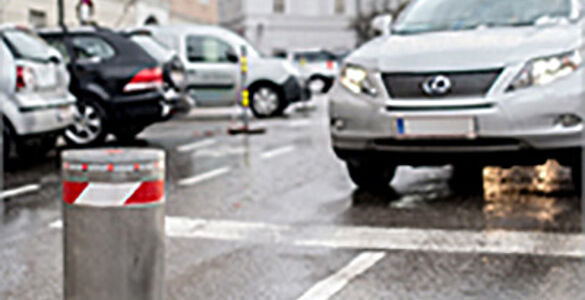 | | |
| --- | --- |
| Product: | MCS |
| Size: | 1-100 units |
| Facility type: | Infrastructure |
| Country: | Austria |
Traffic had already been completely banned from Salzburg city centre in 2010. Automatically operating and permanent bollards in various locations have been reducing the traffic. Since 2015 when MCS was installed the system has been making sure only authorised emergency services gain access.
The bollards had initially been operated with so-called "police and road maintenance keys", which have been in use in Austria since the 1950s. As a consequence, a very high number of copy keys had been created, granting unauthorised access to city centre areas. Up to 5000 copy keys were said to be in circulation. This vast number of key copies and the associated, low level of security urgently required a new locking system that guarantees one hundred percent key copying protection.
MCS prevents unauthorised access and exit
The solution: MCS or Magnet Code System made by EVVA. The system was installed by EVVA Certified Partner PKS Sicherheitssysteme. "As far as I know an MCS key has never been copied. For this reason, I deemed it the best solution for the customer", Bernd Popp, managing director at PKS, adds.
"We sought a simple, robust as well as tried and tested mechanical solution that can be operated for a long period of time and provides key copying protection. It was important that extensions are also available", Morgner adds. The magnet code system additionally convinces with its vast multitude of varieties and enables very complex master key systems.
World's unique magnet technology
MCS security technology was developed in close cooperation with technical universities and uses magnetic force. EVVA is the only manufacturer to produce such a highly secure, magnetic system. "The MCS installation has only been installed for a short period of time and it is operating perfectly", the delighted bollard official explains.
Vienna cemeteries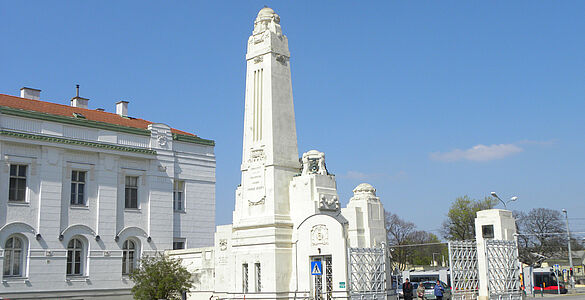 | | |
| --- | --- |
| Product: | AirKey |
| Size: | 101-500 units |
| Facility type: | Infrastructure |
| Country: | Austria |
Cemeteries are places of culture and part of city history. Friedhöfe Wien GmbH manage more than 600,000 graves on 46 cemeteries in Vienna.
With a workforce of 400 Friedhöfe Wien look after 46 cemeteries and a total of 550,000 plots. The company also is also responsible for Vienna's Central Cemetery, Europe's second largest cemetery. Working with various sites is subject to dynamic properties. Systems must allow you to grant access authorisations to different persons at different times. This brings about enormous organisational challenges and requires an access system that offers flexibility and maintains maximum security.
Managing 46 sites
With sites spread around Vienna and partly differing opening hours as well as organisational demands, the requirements to a comprehensive locking system were vast. For this reason, operators opted for the combination of the AirKey electronic locking system and 3KSplus, the outstanding maximum security system, to maintain absolute access control in every case and simultaneously act flexibly and quickly.
Clear-cut requirements
Operators had clear specifications in terms of locking system solution security. They demanded a fast and uncomplicated locking system quickly and as part of a straight-forward process in addition to a mechanical 3KSplus locking system. On a whole, the locking system for 400 employees and different user groups as well as hierarchies must be easy to manage. 
AirKey installed successfully
EVVA Partner WERHAN TPS Sicherheitstechnik provided the perfect, additional solution which met all requirements as well as satisfied employees' and clients' security demands.
This object was realised with the locking system 3KSplus, which corresponds to today's 4KS locking system.
Vienna airport, Skylink and overall locking system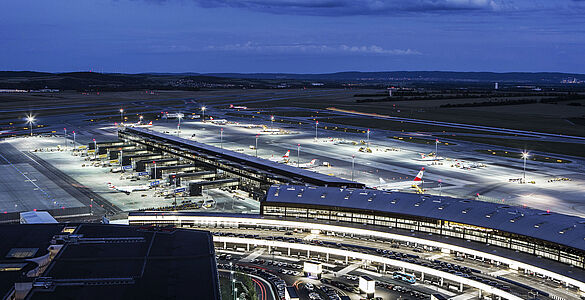 | | |
| --- | --- |
| Product: | MCS |
| Size: | > 500 units |
| Facility type: | Infrastructure |
| Country: | Austria |
Vienna airport's geographical position in the heart of Europe makes it one of the most important transfer airports to lucrative destinations in central and eastern Europe.
Airports and facilities of this size require the highest degree of building security. To all intents and purposes the infrastructure could be compared with that of a small town. EVVA already equipped all buildings at the airport with the MCS locking system and its trail-blazing magnet technology guarantees unparalleled security. The greatest challenge in terms of equipping the most recent terminal was to plan the submaster keys accordingly. Alterations to the facility usage plan were made up to the last minute and hence it was a challenging task which EVVA mastered with flying colours thanks to the MCS locking system.
Düsseldorf main station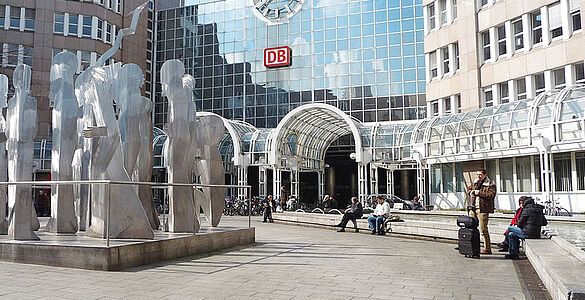 | | |
| --- | --- |
| Product: | 4KS |
| Size: | > 500 units |
| Facility type: | Infrastructure |
| Country: | Germany |
Security is a major aspect at Düsseldorf main station with its numerous commercial premises.
An unusually high number of parameters had to be taken into account in the security concept at this site for travelling and shopping, such as the high levels of mechanical load on the locking system at highly frequented hotspots. As a result, operators opted for EVVA 3KSplus. In addition to high levels of security this locking system is consequently also particularly durable and resistant to wear. We were able to comply with all organisational structures and hierarchies within access control. EVVA was additionally able to positively surprise with short delivery terms and outstanding levels of on-site support.
This object was realised with the locking system 3KSplus, which corresponds to today's 4KS locking system.
"BahnhofCity Wien West" ÖBB train station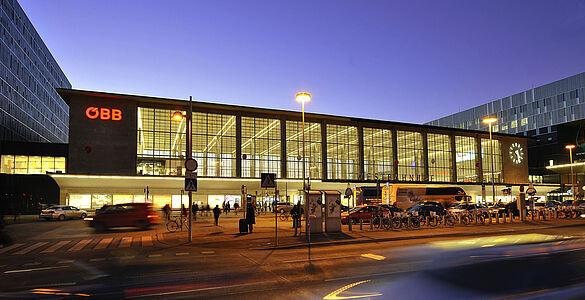 | | |
| --- | --- |
| Product: | 4KS |
| Size: | > 500 units |
| Facility type: | Infrastructure |
| Country: | Austria |
BahnhofCity Wien West (BCWW) is the new, appealing shopping centre within Vienna's Westbahnhof train station, situated directly on Mariahilfer street, one of Europe's most popular retail districts.
The requirements to this project's security concept were to provide a combined locking system and adapt the necessary access authorisations to tenants' demands with both mechanical and electronic means. While it is good to offer security technology that is simple to operate and works perfectly in any development, it's generally these large-scale projects where this is a basic prerequisite for smooth processes during everyday activities. EVVA locking systems, such as the 3KSplus system used here, fulfil the highest security requirements and meet the needs of all user groups.
This object was realised with the locking system 3KSplus, which corresponds to today's 4KS locking system.
Rijkswaterstaat, Princess Marijke lock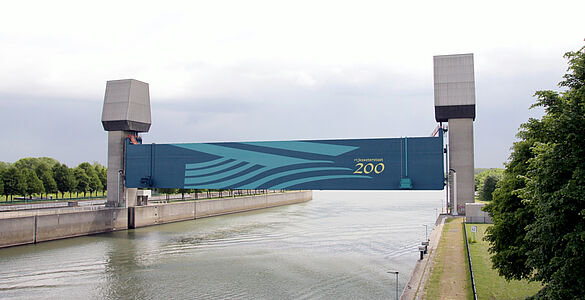 | | |
| --- | --- |
| Product: | EPS |
| Size: | 1-100 units |
| Facility type: | Infrastructure |
| Country: | Netherlands |
The Rijkswaterstaat infrastructure company manages and develops facilities, such as motorways and canals throughout the Netherlands. The company's management was seeking a reliable, mechanical locking system solution featuring durable lock cylinders for all technical facilities within the lock at the Rijnkanaal in Amsterdam. A decision was made in favour of an EVVA EPS locking system – including side coding, tampering control and security certificates to protect from unauthorised key copies.

Master key systems
EVVA is also a genuine master key system professional able to tackle any levels of complexity in terms of organisational structures and to implement them within the corresponding master key system.
Find out more about our master key systems