Residential buildings for communities
Student residences | Care homes | Retirement complexes
Residents, cleaning staff and engineers frequently access residential properties designed for communities every day. Access authorisations must be organised well and convenience is also paramount. Because every resident must be able to access the main entrance, shared facilities and their own properties with only one key. It's good EVVA is around.
Your requirements:
One key for all areas because you operate shared residential properties and aim to have to deal with as little administration as possible
Plenty of convenience, Because residents can open shared and private facilities within the building using only one key
Flexibly handover keys because your facility is very busy
Gain more control because you want to know who accessed which doors at which time
Our solution:
Mechanical EPS, ICS access systems
grow with the facility and levels of complexity:
The electronic Xesar access system
Xesar combi keys for mixed systems (mechanical and electronic locking systems)
Simple management
Ample door component selection
Compatibility with interfaces
Backumer Tal residential and nursing home
| | |
| --- | --- |
| Product: | ICS |
| Size: | 101-500 units |
| Facility type: | Residential buildings for communities |
| Country: | Germany |
The Backumer Tal residential and nursing home opened in Herten in March 2019. They wanted a particularly robust and convenient locking system. ICS was found.
In order to offer a comfortable home to people in need of care, it includes all of the amenities found in standard Kirsch KG care facilities, such as a café restaurant, a hairdresser, an in-house commercial kitchen and many leisure activities. Safety was also an important factor here. After presenting the ICS system, the specialist partner Grabowski from Recklinghausen decided to use the system at short notice, as they were particularly impressed with the key design and innovative technology. 
Being reversible, the elegant ICS key offers two advantages in one. Inserting the ICS key into the cylinder is particularly easy due to the key's specially developed tip. The key's thickness of 3 mm and the high-quality nickel silver alloy make the key durable and resistant to wear. No less than three cuts on the back of the key conceal their depth. Consequently, illegal key copies are virtually impossible, even using the most recent 3D printing methods.
Home Philippin - Erezée
| | |
| --- | --- |
| Product: | Xesar |
| Size: | 1-100 units |
| Facility type: | Residential buildings for communities |
| Country: | Belgium |
The Philippin residential care facility is located on the edge of the village of Amonines, overlooking a hilly landscape surrounded by fields and forests. Situated adjacent to a park not only inspires residents to enjoy a leisurely stroll, but also peace and quiet in a beautiful setting. The facility currently houses 68 residents. This number will be expanded to 120 in the future.
The ideal location for people in the third and fourth stages of life has been created just outside the village of Amonines in a park-like environment. It offers different forms of residential, care and nursing facilities, considerable variation and countless opportunities for social interaction. A modern locking system has also been installed. This Philippine residential care facility is now secured with the electronic access system Xesar from EVVA.
Xesar: Health assuredIn the healthcare sector in particular, there are highly sensitive areas to which not everyone has access.
Ensuring that these areas are kept secure, while allowing staff fast access to the individual zones, requires a safe yet flexible locking system.  Access authorisations can be issued and revoked flexibly, which means that only those who really need access will have it. Xesar, for example, was installed at Home Philippin.
Solar Decathlon
| | |
| --- | --- |
| Product: | AirKey |
| Size: | 1-100 units |
| Facility type: | Residential buildings for communities |
| Country: | Switzerland |
The Lucerne University of Engineering & Architecture had qualified for participation in the "Solar Decathlon Europe 2014" for the House of the Future.
The interdisciplinary teams had the task of developing an architecturally and technically innovative solar house with a high level of living comfort that would be able to meet the future social, ecological and economic challenges. The houses were built in summer the of 2014 in Versailles then compared and evaluated in ten disciplines. The AirKey system by EVVA was a key element in the complex project. AirKey can be operated by NFC-enabled smartphones and satisfies all the demands of a flexible, modern high-end access control system. Thus "in house" rooms are used differently by users and accesses are created dynamically. "my room" serves as a private bedroom, "our room" is a divided space like the kitchen or living room, "your room" is the fitness room or music room and finally "space+" is the area that serves as a connecting space. Granting the accesses is at least as dynamic as the residents of this promising living concept. The project won first prize in the "Comfort Conditions" category in the end – which might have had something to do with the convenient access control system.
POMAseiuno
| | |
| --- | --- |
| Product: | AirKey |
| Size: | 1-100 units |
| Facility type: | Residential buildings for communities |
| Country: | Italy |
A new type of living is developing in the heart of Milan, a lively city bustle that merges the underlying desire for tranquility. POMAseiuno offers a new concept of living, ranging from a personal concierge to communal areas, such as rooftop garden, gym, quiet areas and massage facilities as well as play area and baby club.
All residential properties are characterised by high-quality, elegant equipment. A high-tech facility management system also enables controlling lighting, energy consumption, external shading systems, intruder alarms and CCTV using a corresponding app.
POMAseiuno planners had intended a control system for the corresponding alarm system involving three underground garage doors that are linked to access doors featuring anti-panic locks. EVVA Partner KSE installed an integrated alarm system including AirKey control system that allows authorised users to switch off the alarm and access the facility. Thanks to the vast potential of AirKey systems, cloud-based database management solved a central issue that was of fundamental significance for planners: access control for lifts including direct access to residential units. The system allows simultaneous management of shared POMAseiuno access points and private residential units which can be accessed directly from the lifts. This solution is based on maintaining two completely separate databases. This guarantees excellent security levels!
In addition to controlling U.S. doors in underground areas and lifts, the AirKey access control system has also been installed in all of Pomaseiuno's communal areas, such as gym, conference facilities, bicycle storage, etc.
After having handed over residential units, owners also have the option of integrating armoured access doors into the system and, identically to the process for lifts, use their personal database and the POMAseiuno database simultaneously. It goes without saying that all this is carried out with a single key.
The project involved the installation of 55 AirKey wall readers managed by around 600 AirKey identification media.
Casa Sunnwies
| | |
| --- | --- |
| Product: | ICS |
| Size: | > 500 units |
| Facility type: | Residential buildings for communities |
| Country: | Switzerland |
The question of finding accommodation for an ageing population is an important and very individual decision. Facilities that combine residential spaces for older and younger members of society are becoming more and more of an adequate alternative – just like Casa Sunnwies, opened in June 2015 in Islikon. The facility not only brings together various ages, but with Xesar and ICS it also merges two EVVA locking systems to guarantee individual and adequate living conditions.
The village of Islikon lies embedded within the idyllic landscape. A wide range of old and young residents now live in the total of 83 residential units at Casa Sunnwies. 34 of these units are suitable for assisted living arrangements and a further 24 for intensive care. Senior residents can live independent lives and book additional services on demand, such as laundry, meals or care. Younger residents move into high-end, affordable rental properties with excellent transport links. For this reason, the EVVA locking system has also been designed flexibly – a combination of versatile electronics and highly secure mechanical systems: Xesar and ICS. Xesar is the perfect solution for small and large facilities. You can flexibly grant and revoke access authorisations. As a result, exclusively authorised users are granted access. In the Casa Sunnwies residential facility the combination with the mechanical ICS locking system guarantees maximum security. ICS is ideal for locking systems with a vast number of different user groups, as is the case here. "The size of the system was a big challenge. The combination of mechanical and electronic access control and versatile requirements, such as escape and rescue routes according to legal stipulations requires a great deal of expertise", Remo Breuss, EVVA Switzerland sales team member, explains. The project was managed by EVVA Rotkreuz and a highly skilled, local EVVA partner took care of system installation and commissioning. "The flexible, yet extremely simple handling of the shared facilities, such as basement or cafeteria was a top priority", Breuss adds. Users operate the electrical sliding doors at the main entrances with Xesar wall readers, ICS Combi keys, chip key tags or even cards. Xesar wall readers also protect the care department and the respective units have been combined with a silent alarm that signals unauthorised access or leaving the escape route terminals. The medication and anesthetic cabinets are located in the vicinity and they are protected by electronic half cylinders. This guarantees accurate event logs. The 96 rooms of the assisted residential facility were also equipped with e-handles on the inside and ICS half cylinders on the outside to comply with legal requirements to mechanical emergency release. Last but not least, the administration area is also completely protected by Xesar handles and escutcheons. A total of 164 Xesar escutcheons and Xesar handles as well as an additional 25 wall readers protect the community facilities. Mechanical ICS cylinders were installed in letter boxes, basement partitions and within assisted residential units. A particular highlight is the cashless payment procedure in operation in the cafeteria. The available beverage and coffee machines can be operated using Xesar key tags or Combi keys. Residents can load credit onto the keys to then benefit from cashless payments in the popular meeting point, the Sonne restaurant.
Sozialarbeit im Netz
| | |
| --- | --- |
| Product: | AirKey |
| Size: | 1-100 units |
| Facility type: | Residential buildings for communities |
| Country: | Germany |
Social services are all about helping people help themselves. There are situations in life where we struggle with problems and crises caused by changes to our circumstances. And sometimes it can hit us out of the blue. "Sozialarbeit im Netz" supports and helps through tough times. Trained specialists in Mannheim provide support to persons with individual needs as mobile units and also in a day centre.
A total of 14 doors including the main entrance of the "Sozialarbeit im Netz" day centre and its accommodation facilities have been secured using AirKey. The EVVA Certified Partner "Haus für Sicherheit" took care of the installation. The partner presented AirKey in collaboration with the EVVA sales team and it immediately convinced client Joachim Schwarz. "In many cases, purely mechanical locking systems no longer meet the changed requirements in terms of facility usage. If keys are lost, it is very difficult to immediately secure the system and replace all keys as well as install new cylinders", Willi Ermentraut explains, EVVA sales team member, who was also responsible for this project. In this process, by selecting AirKey our customer opted for a modern, electronic locking system which can operate without additional identification media because NFC-compatible smartphones are used instead. "AirKey ideally matches our demands and was quickly installed to our satisfaction", Schwarz adds. The strictest requirements to a matching locking system for "Sozialarbeit im Netz" was creating the flexibility within locking hierarchies and access control for event logs. "It is also very handy that we can use our smartphones", Schwarz explains. Individual time profiles are also in use. If a smartphone or key tag is lost or stolen, both components must be electronically locked. "Our advantage is that we are using NFC with AirKey. AirKey quickly and easily adapts to organisational changes and subsequent changes to access authorisations", Kai-Uwe Plößer, EVVA Certified Partner and owner of the "Haus für Sicherheit" happily adds. There are plans to install AirKey in additional residential properties within Mannheim's city boundaries.
SSHN Talia — Sleeping Beauty
| | |
| --- | --- |
| Product: | 4KS |
| Size: | > 500 units |
| Facility type: | Residential buildings for communities |
| Country: | Netherlands |
SSHN, based in the Dutch city of Nijmegen, operates a number of halls of residence in different cities.
As a result, the company's management opted for a locking system that is able to prevent unauthorised key copies and thus unauthorised access. The solution was an EVVA locking system that was installed throughout several sites. EVVA's 3KSplus system convinces with maximum protection from copy keys and particularly high levels of durability, a long service life and resistance to wear.
This object was realised with the locking system 3KSplus, which corresponds to today's 4KS locking system.
Lösungsberatung
Der schnellste Weg zur passenden Schließanlage
Kontaktformular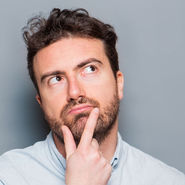 Newsletter
Alles rund um das Thema Schließanlage. Bleiben Sie auf dem Laufenden!
EVVA News abonnieren

Master key systems
EVVA is also a genuine master key system professional able to tackle any levels of complexity in terms of organisational structures and to implement them within the corresponding master key system.
Find out more about our master key systems