Employee satisfaction
Why reliable employers are particularly sustainable
Defined as an essential topic for EVVA
GRI 401: Employment; 402: Employee-employer relationship; 405: Diversity and equal opportunities; 203: Indirect economic impact
UN Sustainable Development Goals (SDGs), No 5: Gender equality; No. 8: Decent working conditions and economic growth; No. 10: Less inequalities
Management approach – our why:
Providing secure employment for generations
EVVA has always remained a family-owned business throughout its long history. For us, this means that in addition to the necessary profitability, we always try to be a very reliable employer that provides secure and stable employment in both good and turbulent times. "'Put people first' is our vision in human resources – even in times of increasing digitalisation. Networked thinking and understanding the other person's point of view are key requirements", says EVVA owner Nicole Ehrlich-Adám.
In the stakeholder dialogue as well as in the employee survey, "employee satisfaction" has been defined as one of the company's most important factors.

Employee satisfaction with the company is traditionally high. In the last large employee survey at the headquarters in 2020, the overall satisfaction factor was rated as very good 1.6 (on a six-point scale). The same value was also achieved in the penultimate survey of 2016. This is better than the benchmark, i.e. the employee satisfaction scores of other comparable industrial companies (surveyed by the external survey company pluswert).
Overall employee satisfaction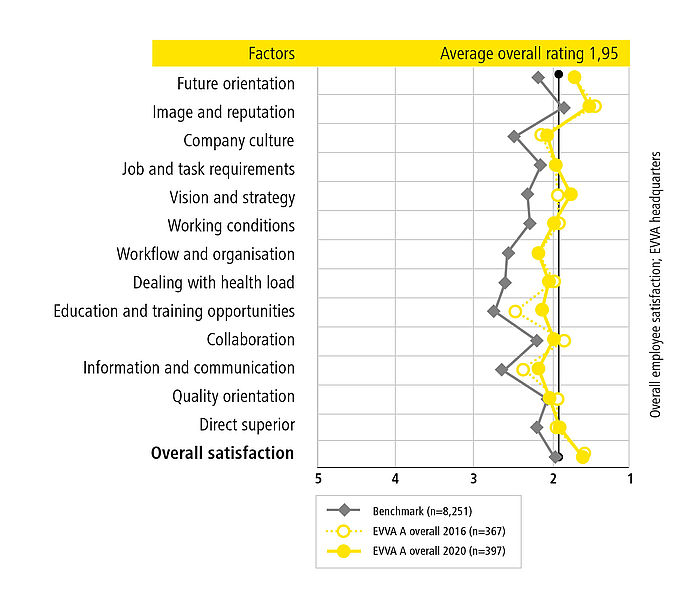 The participation rate of 86% of all employees is also well above the benchmark

Nicole Ehrlich-Adám "The results show a picture before the exceptional coronavirus situation. But I am glad about this because it reflects a real EVVA mood and it is not influenced by external crises." EVVA CEO Stefan Ehrlich-Adám adds: "The mood and collegiality in the company is extraordinarily high even during the pandemic. Cohesion is enormous and a daily motivation for us."

One reason for this is the excellent cooperation between the works council, management and employees, which is also clearly demonstrated during the coronavirus pandemic. Communication (in a crisis) is effective and professional. Minimum notification periods are not included in collective agreements, but employees are informed of all operational changes immediately and in a timely manner via the various communication channels.

A survey was also conducted in 2017 at the second largest EVVA site in Germany (Krefeld and Leipzig) with around 150 employees. The overall satisfaction factor of 2.0 on the six-point scale is good, although it offers potential for optimisation between now and the next survey.

Impact on the environment and society:
Stability and job security
The company has also secured jobs and even created new ones in times of economic crises – such as in 2008 or currently in the coronavirus pandemic. During the reporting period, EVVA had the following staffing levels:

EVVA headquarters employees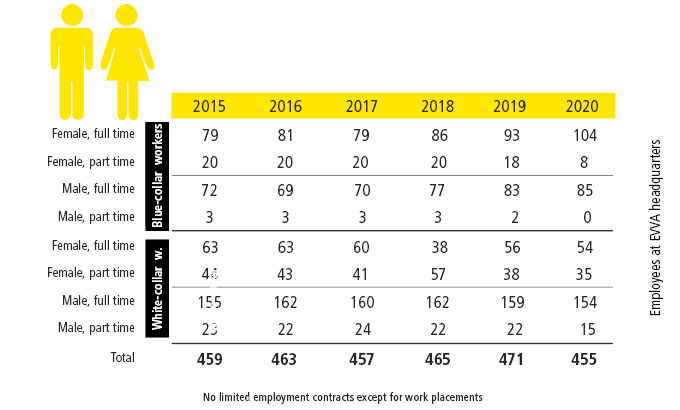 Number of employees by gender and employment relationship, EVVA headquarters Vienna. All employment contracts are open-ended (except for work placement). In addition, EVVA employs around 25 temporary workers a year (15 in research & development, 10 in production)

The number of new employees at EVVA Headquarters



EVVA Group employees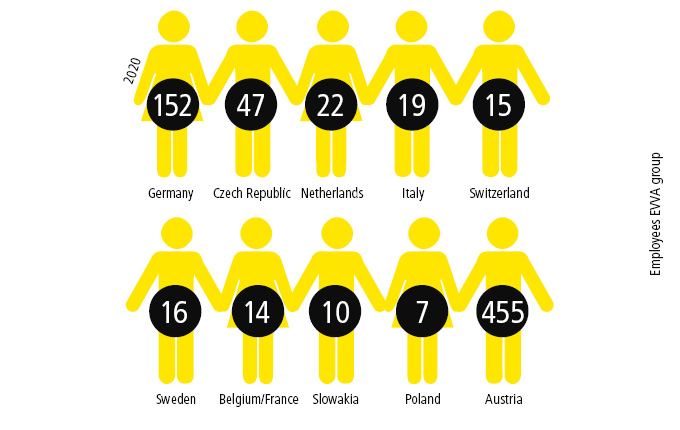 Satisfaction as an economic lifeline
Satisfied employees are a prerequisite for satisfied customers, trade partners and all other stakeholders. Anyone lacking a positive relationship with their own company will not be able or willing to represent the company well. At EVVA, we can see a very positive correlation, as shown, for example, by the very appealing results of the last trade partner survey (for more information, see Customer satisfaction).

Low labour fluctuation and high competitiveness
Satisfied employees remain loyal to a company for longer. At EVVA, staff turnover rates are low again in this reporting period: scarcely 6% in 2020 (see table). The average fluctuation rate in Austrian companies is 11% (according to Deloitte for 2020), which is far higher. Thanks to low staff turnover, the company retains the diverse expertise that is the hallmark of a specialist like EVVA. The effort required for recruitment and elaborate training remains manageable and low. Low staff turnover and comprehensive training and further education also increase the competitiveness of the location.

Staff fluctuation at EVVA:


Different working time models
44% of employees at EVVA headquarters (as of 2020) are female, an appealing value for a technology company. EVVA offers various working time models so that women – like men – can combine family and career more easily.

Amount of parental leave/maternity leave:



Parental leave/maternity leave, EVVA headquarters. All have returned to EVVA after taking leave and have remained

EVVA hires according to qualification, not by gender quota. EVVA is indeed providing important social impetus by encouraging women to take a greater interest in technology. For example, through the Chamber of Commerce's Daughter Days, which also take place in the company, or through the initiative schülerInnen.gestalten.wandel (more on this under Top training company and Sustainability begins at school). In the factory tours, our employees explain more about the company's technical professions.

Transparent communication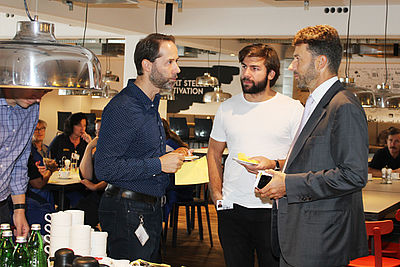 Info breakfasts and information cafés take place several times a year at all EVVA locations. Here, the management personally provides information about EVVA's current challenges and strategies. The special twist is that: Employees can ask the management – even delicate – questions over coffee and cake in a relaxed, informal atmosphere and receive immediate answers. They can also introduce their questions via a spokesperson at the table. Topics that are close to your heart can thus be clarified first-hand.

Company benefits for employees:
These benefits/incentives apply to all employees at the headquarters (full-time and part-time) in the reporting period. They are further pieces of the puzzle leading to a high level of satisfaction. Employee benefits are also offered at other EVVA locations.
In-house canteen with chef. 3 menus to choose from every day (also vegetarian). Prices are subsidised; EVVA assumes around half of the costs of the meals.
In 2017, the canteen was relocated and redesigned: with more generous space, new bright lounge areas and a cosy atmosphere (see photo)


Health presentations by specialist medical staff directly on company premises. From 2015, topics have included women's health, men's health, dealing with pain & self-help tips, how TCM can help us, tips for giving up smoking and dealing with headaches & migraines

Company healthcare. The EVVA company doctor provides information on medical issues once a week for several hours – even over the phone during the coronavirus crisis. In addition to giving information to employees, she also measures blood pressure, administers vaccinations, writes prescriptions and referrals to specialists or treats minor injuries and wounds

Strength and endurance training directly on the premises with an external fitness trainer. Twice a week with individual care (back, stomach, cardiovascular system). EVVA assumes two-thirds of the course fees

Vaccination campaigns throughout the year (influenza, TBE). EVVA assumes the costs of treatment and the flu vaccine

Internal further education and training platform. More information at EVVA Academy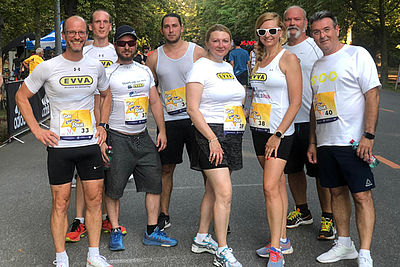 Participation in running events. EVVA promotes employee participation in running events every year, such as the international Wings for Life Run, Vienna City Marathon, Night Run Wienathlon and Zoolauf. The company pays the start fees and provides the T-shirts. EVVA budgets between € 6,000 and € 8,000 per year for this
New from November 2021: 50% travel allowance for all employees. EVVA covers half of the travel costs for public transport and thus makes a valuable contribution to climate protection, because public transport is far more eco- friendly than motorized private transport. And the employees save a lot of money

In-house library with 649 specialist books for easy borrowing. Additional free book exchange

Other benefits:
Every year, shopping vouchers at Christmas, organic eggs at Easter, doughnuts at carnival, bag of apples in autumn
– free coffee at the vending machines and soft drinks in summer
– various discounts at local businesses.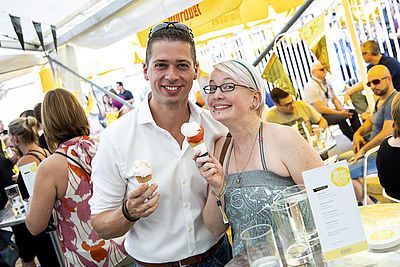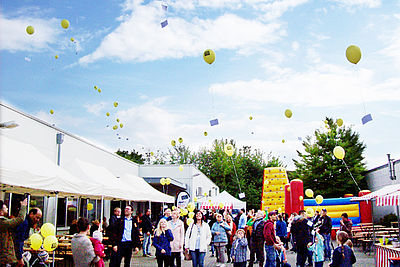 Events for employees:

– In autumn 2021: Opening ceremony of the new EVVA extension in Vienna and the new building in Tišnov (Czech Republic) – with guided tours, competitions, coffee trucks and much more.

– The latest Family Days took place in 2019 in Krefeld and Leipzig, and in 2017 in Vienna (honoured with the WEKA Industry Media Event Award) – a big party together with all employees and their families and friends at EVVA. At the interactive stations, children and guests were introduced to sustainability and the UN SDGs in a tangible way (e.g. especially for children through the SDG video, via company tours to the Clean Production machines, etc.)

– Several large anniversary celebrations to mark EVVA's 100th birthday in 2019

– Summer festivals, Christmas parties, World Kindness Day with espresso vans and free gourmet coffee


Challenges:
In order to maintain or even improve the high overall satisfaction ratings of employees, EVVA must address those issues with an average rating in the employee survey, i.e. those around the value of 3 on the 6-point scale. These are, for example:
Stress/time pressure/amount of work: Further digitalisation steps will lead to more highly qualified jobs, e.g. in production, and they will reduce monotonous work steps. EVVA also analyses all company processes in detail to discover and eliminate redundant responsibilities or unnecessary processes. More on this under Digitalisation and Quality

High Potentials: EVVA does a lot to not only retain long-serving employees, but also to attract exceptionally qualified staff. There is a fierce battle for the best young talent, especially in the technology/software sector. To this end, EVVA is increasingly working with external recruiters, directly contacting relevant training institutions and testing new ways of employer branding.

Collaboration: Overall, this factor was rated well for EVVA, but in a few departments it is significantly worse than in others. Here, the management team will examine the need for action and undertake concrete improvement initiatives

The employee survey in Germany also revealed that training resources, motivational incentives and knowledge exchange between departments need to be optimised at this subsidiary
When: by 2024

How: The last major employee survey at the headquarters with its 455 employees took place at the beginning of 2020, the next one is planned for 2024, i.e. every 4 years. The next employee survey at Krefeld, the second-largest branch with around 150 employees, is planned for 2022.

Positive effects: The comparative values from all surveys (conducted for the first time in 2016) show EVVA's strengths and weaknesses from the employees' perspective and the potential for optimisation. Our goal is to maintain overall satisfaction at a high level of between 1.0 and 2.0 (on a six-point scale).