Customer satisfaction
The cornerstone of our economic sustainability
Defined as key topic for EVVA
GRI 413: Local communities; 203: Indirect economic impact
UN Sustainable Development Goals (SDGs), No. 8: Decent working conditions and economic growth


Management approach – our why:
Sustainable management involves the careful handling of all three aspects – economic, ecological and social. Customer satisfaction is the cornerstone of economic sustainability, because reliable, profitable business relationships are essential for our stakeholders and our company to survive. From this, we draw the economic strength and staying power for sustainable projects that can stretch over several years. "Customer satisfaction" has therefore been defined as a key EVVA topic in the stakeholder dialogue and the employee survey. This is also reflected in EVVA's culture, such as in our vision ("EVVA as the best and most reliable manufacturer of access systems") or in our mission statement ("We inspire our partners and customers").

EVVA with high customer satisfaction
A high level of satisfaction creates trust and loyalty. EVVA measures these values in regular large-scale customer surveys. By customers, we mean our thousands of partner companies – such as locksmiths and specialist security stores – that distribute our access products to end customers worldwide. EVVA is also in constant contact with general contractors, architects and planners. EVVA was assessed in the survey according to various satisfaction criteria, including the quality of mechanical and electronic security technology, sales support, after-sales service, training, etc. In the last major partner survey in 2017, carried out by the independent opinion research institute Integral, EVVA achieved a high overall satisfaction of 1.73 (on a four-point scale), while other companies achieved 1.97. Around 600 partner companies took part – from every European EVVA location.

Customer satisfaction




Effect on customer satisfaction and economic impact
According to the stakeholder survey and the last partner survey, the following factors have a strong impact on the satisfaction and profitability of our trading partners
the quality/durability of the products and the quality of the delivery performance. The quality of our mechanical locking systems, for example, was rated 1.38 by the partners (on a four-stage scale), the best result of all companies surveyed (more under Quality)

the level of innovativeness of solutions. EVVA achieved the top score of 1.4 on a four-point scale (more under Permanent innovation)

as well as the solution competence, after-sales service, price models and completeness of the range. EVVA was also able to achieve good scores of between 1.4 and 1.9 for these points

Sales employees are in constant contact with customers at all EVVA locations to discuss and address the reasons for success as well as any problems. EVVA also offers its partners: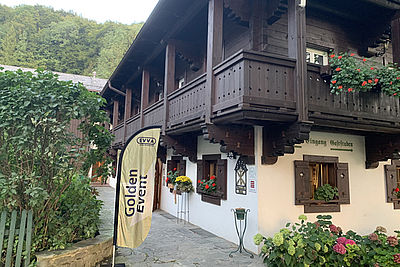 events spanning multiple locations ("Golden Events" and "Sales Excellence") in which prominent experts and presenters pass on valuable product and sales experiences to regional EVVA partners

variety of decoration and information materials to attractively equip your specialist security stores intended to appeal to end customers.

open days at EVVA headquarters, themed tours, etc.

In addition to these direct influencing factors, there are many indirect ones that affect the economics of our business partners and their regional economy, such as training and further education courses offered by EVVA. More information can be found under Promoting regional business and EVVA Academy.

Establishing sustainability
In our opinion, the sustainability topic has not yet received the attention it deserves in the security industry. Only a few partner companies, and then mostly the larger ones, have formulated their own sustainability goals. EVVA is therefore planning a quantitative partner sustainability survey to raise the level of awareness. It will be part of the large satisfaction survey and not an extra survey as formerly planned.
Fulfilment date: 2023. The satisfaction survey was postponed from 2022 to 2023

How: For all partner companies (locksmiths, security specialist stores) at all international EVVA locations, carried out by an external survey service provider.

Positive effects: The regular surveys show where EVVA stands from the point of view of its trade partners (in terms of quality, innovation, services, etc.) and where there is still room for improvement. Our goal is for overall satisfaction with EVVA to remain very high (value same as in the past or better). Also sustainability will be part of the survey for the first time.
Fulfilment date: This target, originally sceduled for 2024, will be merged with the target of "Additional large satisfaction survey of trade partners by 2023".

How: EVVA already conducts a qualitative sustainability dialogue with selected trade partners in order to determine the main sustainability issues. We want to supplement this dialogue with a quantitative part in the upcoming satisfaction survey.

Positive effects: EVVA will incorporate the survey results into the next materiality analysis. In the "partner magazine", which EVVA sends to trade partners twice a year, sustainability in the company and in the sector is always a topic.