Recycling Water & Wastewater
Approximately half of the total water demand is reused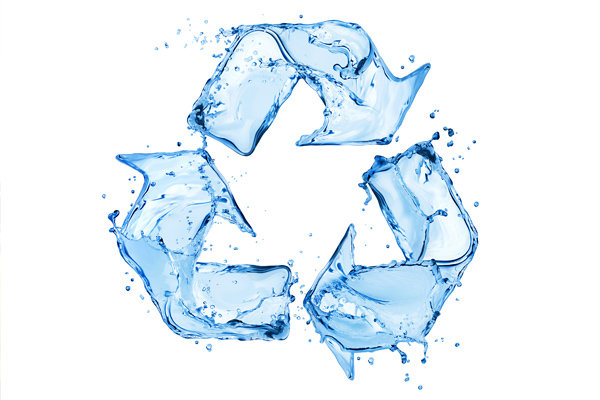 Waste consumption reduced by almost half by 2020
EVVA's headquarters are located in a water conservation area, so the sustainable use of this resource is important to us. We require water for production processes that have not yet been converted to clean production, i.e., currently for 30% of the production facilities, as well as galvanising and personal hygiene. EVVA wants to continuously reduce water consumption at its headquarters in order to conserve this resource as best as possible. In 2010, EVVA consumed 7,153 m3 of water, in 2019 only 4,031 m3. In 2020, consumption was further reduced to 3,709 m3 (2,351m3 for galvanizing, 1,358 m3 for personal care and other). So within 10 years, a reduction of almost half.
In 2021, the value rose to 4,822 m3 and the water recycling rate fell from 64% to 46%. However, the reason for this is not inefficient use, but the fact that water was needed for the construction of the new extension, which could not be recycled. Therefore, the increased 2021 value in the following chart "Amount of water consumed per hour of attendance". In the next reporting period for 2022, the required amount of water is expected to decrease significantly again, and the water recycling rate is expected to reach at least 64% (i.e., all the galvanizing wastewater) from the previous year.

Reduced freshwater consumption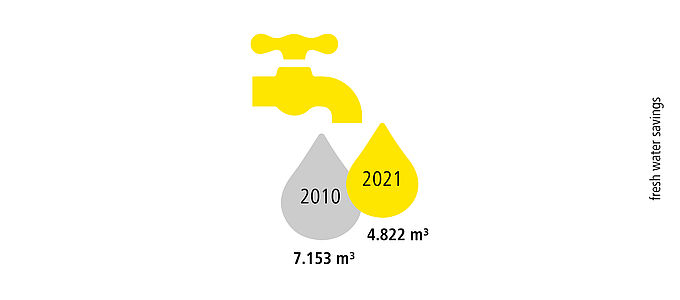 Amount of water consumed per hour of attendance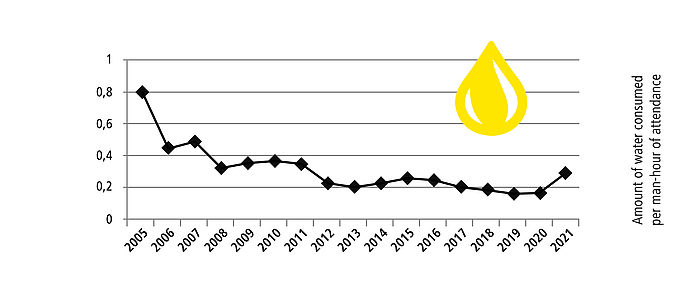 Reasons for water savings of the past years:
The vacuum evaporator in EVVA's production

EVVA is using more and more Clean Production machines that do not require water


More efficient production and water treatment processes in galvanizing (for the surface treatment of our products). In 2021, the nickel-containing wastewaters also decreased by 20% compared to the previous year to 1,650kg. This was made possible, among other things, by a new modern wastewater plant.

A vacuum evaporator fully treats the galvanising wastewaters and returns them to the production cycle. That is, only the wastewaters form personal hygiene (sinks, showers, toilets) flow into the public sewage system, not the wastewaters from galvanising – these are completely recycled through the vacuum evaporator!

Fulfilment date: 2023

How: We want to further reduce water consumption at the headquarters, through further process improvements in galvanizing and by installing new valves in shower/washing facilities to regulate the water supply in a more resource-efficient way.

Positive effects: These measures are intended to reduce water demand from 4,031 m³ per year (as of 2019) to a maximum of 3,500 m³ per year from 2023. In addition to the environmental benefit, this would also be a saving of €4 per m³.