möwe child protection
A decades-long partnership
Helping the most vulnerable in our society
Children need a safe future; as a family-owned business, protecting the most vulnerable members of our society is particularly important to us. Each year, the company and its employees donate large sums to "die möwe" child protection centres. The association provides abused children with support and free therapy. For us, it is investment in the future of our society.

EVVA has been supporting "die möwe" since 2010. In the reporting period, including
management's own fundraising activities,
revenue from the internal IT flea market,
the prize money from awards,
the income from the charity bar at EVVA Christmas parties,
Funding campaigns as part of running events
or with the proceeds from the sale of cookbooks designed by the staff themselves.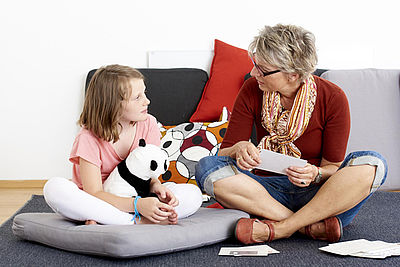 In recent years, more than 50,000 euros have been collected to benefit möwe's initiatives. In 2020 another 4,000 euros were added, which benefit the various initiatives of "die möwe". "You can dedicate your time to many valuable challenges. We decided for ourselves that we would help those who are too young to help themselves – children.

Further social support from EVVA:
EVVA employees from all international locations participate in the Wings for Life World Run every year – and with an increasing number of participants. EVVA covers the registration fees, which go towards the goal of this worldwide running event: to cure paraplegia. Together with its employees, EVVA also donates additional funds towards this.

The SPIELERPASS association supports people with disabilities in their sporting activities. At the accompanying events, people with and without disabilities play football – often with invited professional athletes. EVVA supported SPIELERPASS with financial contributions in the reporting period before.