Security of supply
Ensure availability
Trend towards independence
While higher stock levels were once perceived as being too expensive, the Corona crisis has somewhat relativised this belief. Today, more flexible warehousing serves as a precautionary measure to be better prepared for supply fluctuations and to be able to keep one's own production running longer during crisis situations. It's not just about cost efficiency – the potential of a new crisis wave is included as a risk factor. For companies, greater security of supply means greater economic sustainability. The appropriate inventory management has helped EVVA during the crisis – in the coming years we will continue to revise and optimise our ordering processes.

Single-source analyses
EVVA has managed to increase supply security and independence by choosing from at least two suppliers based on single-source analyses, where previously there were isolated cases of supplier dependency. At the same time, EVVA maintains its high stock levels for critical product parts through early purchases.

EVVA also professionalised the analysis of faulty materials: Where and why do material bottlenecks occur (e.g. internally due to understaffing or spontaneous urgent large orders – or externally due to unreliable supply sources) and how can they be avoided? These learning processes help EVVA to optimise the Kanban system, adapt the working time models to large orders and maintain the high delivery performance, etc.

The major EVVA advantage:
in-house mechanical engineering and toolmaking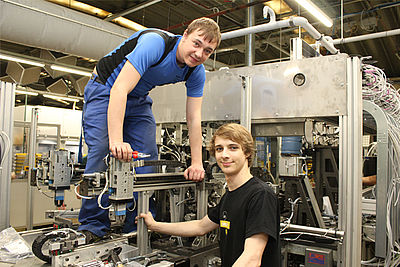 EVVA can repair the necessary production machines and tools itself and often design them in-house. A large part of EVVA's machinery was planned and implemented by the company's own mechanical engineering department – which has a very positive effect in terms of supplier-independent maintenance and delivery capability.

This competence and the traditionally high degree of vertical integration bring advantages that many competitors do not have. EVVA can manufacture countless access system variants and order sizes in-house – down to batch size of 1, i.e. just one individually manufactured security product.

We have been training our apprentices in mechanical engineering and toolmaking for decades, so that the know-how for our own machine innovations remains in-house. An independence that contributes greatly to economic sustainability.