| | |
| --- | --- |
| Product: | ICS |
| Size: | > 500 units |
| Facility type: | Industry and trade |
| Country: | Hong Kong SAR of China |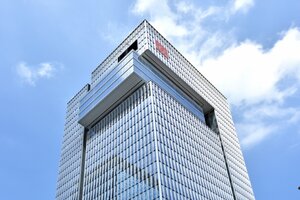 The Goldin Financial Centre is a new, class A, commercial building in Hong Kong. For EVVA Partner Tung Fat Ho this project, involving more than 2.000 ICS lock cylinders, was the largest ICS project to date. The locking system's complexity resulting from the large amount of lock cylinders also required additional security measures, namely a patented high-security cylinder with a reversible key. The project also involved the VARIO function that can be used to recode the entire system once the building work has been completed and the project is handed over.
Back