We are committed to sustainability
News | 17. July 2023.
EVVA on a good path to climate neutrality.
Sustainability encompasses many aspects and the path to climate neutrality requires numerous measures. One is to reduce emissions. We are proud to report that EVVA emissions were significantly reduced again in 2021 compared to 2020. The following savings were achieved in 2021: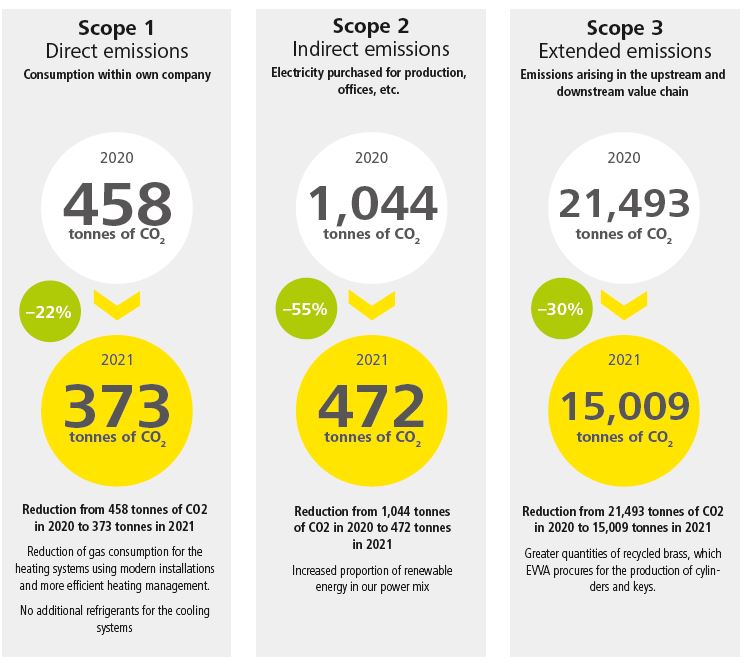 OUR PATH TO CLIMATE NEUTRALITY
EVVA has set itself the ambitious goal of being climate-neutral in Scopes 1 and 2 by 2030. This means that we would meet Austria's goal of a Green Deal 10 years earlier than planned.
You can find more information on this topic in our sustainability report.
back