Akura 44 with optional copying protection
News | 22. March 2022.
Keys on request even more secure.
Optional copying protection is now available for our new Akura 44 mechanical access system. This allows you to make entire facilities or individual doors of your master key system even more secure, if required. The magnetic pill on the key also protects against illegal copying.
Function, application and planning of the optional key copying protection
In addition to the active and passive scanning pins, a magnetic scanning element in the cylinder plug blocks the cylinder. This scanning pin is only engaged by keys with an integrated magnetic pill and it also releases the cylinder.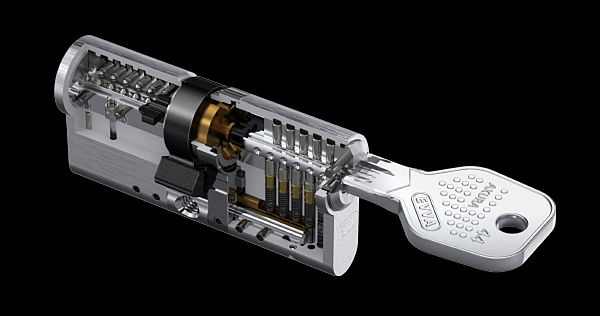 Vary the level of security in a facility – three concrete examples.
More protection for exterior doors
Exterior doors are exposed and need more protection than interior doors. That is why we recommend using cylinders with a magnetic element for exterior doors. The use of keys with a magnetic pill prevents illegal key copying.

Provide additional protection for interior doors to sensitive areas
Server rooms, development departments or the finance department need enhanced protections, so it makes sense to use optional key copying protection on these doors.

Extra protection for apartment doors
Equip doors in residential properties with cylinders with a magnetic element , so that property owners can be sure that there are no keys from previous tenants in circulation. The master key system administrator also benefits from this: He does not have to replace the cylinder when new tenants move in and can save money.
Which key locks which cylinder?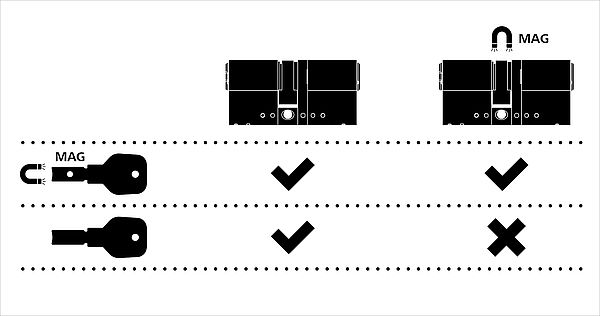 back