The smart electronic locking system for your business
EVVA's electronic access systems link high levels of security with simple operation.
Finding a Locking & Access Control system that fits your needs can be incredibly difficult.
Integrating a new Access Control system into an existing building, whilst retaining the highest levels of security, is nearly impossible. Or at least it was until now:
With AirKey, EVVA introduces a simple, smart, and robust solution: designed and manufactured in Austria with 100 years of experience in the industry, AirKey combines the reliability of mechanical access systems and the flexibility of electronic access systems in one product.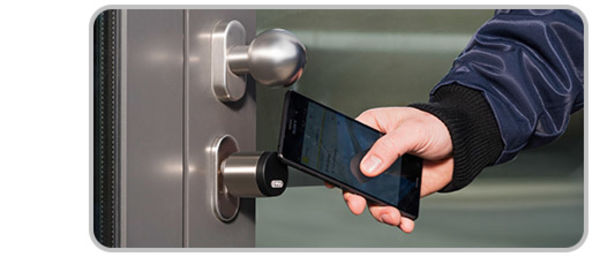 Your smartphone is the key
Simply install the free AirKey app and your smartphone is ready to open doors. AirKey supports all common Android and Apple phones.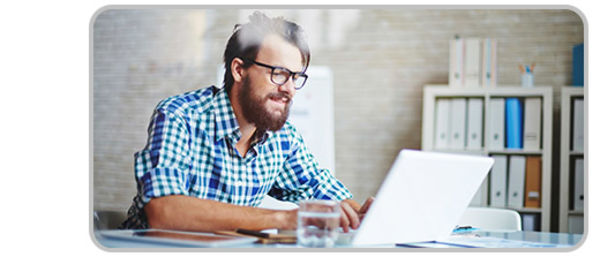 Save time
Key handovers are time-consuming — not with AirKey. Now you can manage your access authorizations from everywhere, anytime.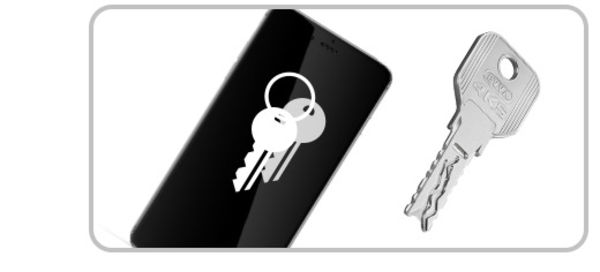 No costs for lost keys anymore
Lost keys are not just a security issue, they also create costs. This can't happen with AirKey. All access authorizations are managed with our free online administration tool.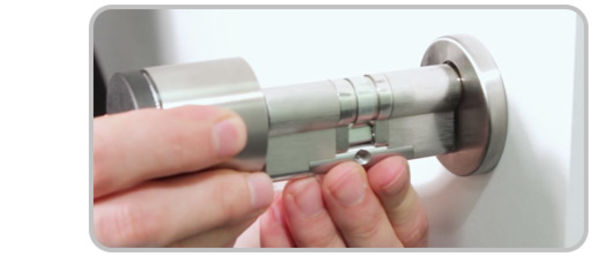 Old cylinders are replaced in minutes
Installing AirKey is simple and old cylinders are replaced in minutes. AirKey fits with all common cylinder types and guaranties high flexibility.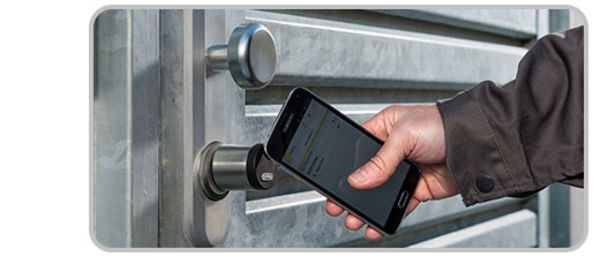 Suitable for indoor and outdoor use
AirKey is durable and also can handle roughest conditions. All components are designed for in- and outdoor use — cylinders as well as wall readers.
Mechanical security and electronic flexibility
EVVA has over 100 years of experience in mechanical security. Combined with our electronic components, you get high flexibility and security in a single cylinder.
The electronic locking system for your industry
AirKey can handle complex requirements and provides high flexibility. Choose your area to get more information: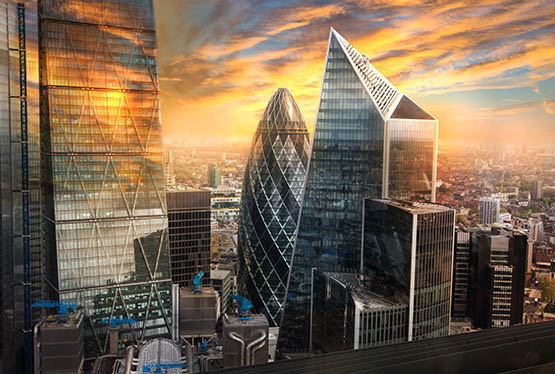 Offices and administration
Office buildings of any size | Authorities | Shared offices
Multi-administration: Manage various company sites with several admins — quick and easy.

Easy Identification: Beside smartphones you can use key tags, wristbands or cards as access media.

Share on demand: Easy access authorization for new employers or project-based schedules.

No wires needed: Thanks to its modular design the cylinder is easy to install and adapt in length.
STAEM Algérie
| | |
| --- | --- |
| Product: | AirKey |
| Size: | 1-100 units |
| Facility type: | Offices |
| Country: | Algeria |
AirKey offers high security and flexibility to secure access in office building in Algier
STAEM, official and exclusive representative of PHILIP MORRIS, ALTADIS and IMPERIAL TOBACCO GROUP in Algeria, needed a flexible and secure access control system for their office headquarters in Algier. The EVVA project partner in Algeria, Easy Network, carried out the complete IT and security installation on the STAEM headquarters (IT Network, alarm, CCTV and access control). The AirKey electronic locking system was the perfect match for this project thanks to its high flexibility: the cloud-based management can be used from every location, and the system can be accessed and managed by the administrators all over the country. This means there is no need to worry anymore regarding lost keys or media, or in general unahuthorised accesses on the premises, as authorisations can be immediately revoked online on the AirKey system, and access to the event log on the installation is granted worldwide. Besides, the use of smartphones as identification medium instead of cards allows cost reduction and provides ease of use and an even higher security level.
SleevesUp! Coworking - Offices - Meetings
Product:
AirKey
Facility type:
Offices
Country:
Germany
SleevesUp!, a provider of coworking spaces, serviced offices and meeting rooms, relies on AirKey for access control.
SleevesUp! creates professional work spaces for independent workers. Nationwide sites offer a modern work space and full office infrastructure at fair prices. The network of spaces contain everything that is needed - be it in the coworking area, single offices, meeting rooms or event spaces.
They were looking for an equally smart and flexible, but also reliable solution for access control, which can be centrally managed, in order to satisfy the high level of flexibility, which is offered to the customers for their work space, and the geographic distribution. Granting access on smartphones and media at the same time, simple sending of keys via Send-a-keycontrolling everything via a standardised cloud interface the integration into dedicated software using API make AirKey your reliable partner!
With the AirKey online administration, the system can be accessed at any time via an Internet-capable end device, components and media can be added, authorisations can be created and changed or lockings can be executed. All without additional accessories! Simply smart.
Neuroth Medical Division trusts AirKey
| | |
| --- | --- |
| Product: | AirKey |
| Size: | 1-100 units |
| Facility type: | Offices |
| Country: | Austria |
Neuroth has been actively promoting "better hearing, better living" as their message since 1907 throughout the world to boost its customers' quality of life. For the family–owned business, people and their hearing are at the core – just like innovation. For this reason, there was only one innovative access control solution for Neuroth Medical Division in 1050 Wien: AirKey by EVVA.
Better hearing for more than 105 years
Quality and service are an integral part of Neuroth's corporate philosophy. Each hearing aid and each earpiece is indivudally fitted and produced in a complex manufacturing process using modern 3D printing technology and manual finishing in our own technology and logistics centre in Styria. The reason? every ear is as unique as a fingerprint.
Neuroth Medical Division
For more than 60 years, Neuroth Medical Division has been working with ear, nose and throat specialists as well as audiological departments at teaching hospitals or regular hospitals, providing them with medical and audiological measuring and control devices as well as therapy and treatment units. In order to offer customers the option of trying out and comparing a diverse range of products, a new showroom was recently opened at the 1050 Vienna site. In addition to the basic equipment for an ENT specialist, the latest products are also regularly presented here and open house days with different topics and professional advice are organised.
Very clear locking system requirements
"We were seeking a locking system suitable to assign and log schedule-based as well as area-based access authorisations while maintaining the security levels and a good cost/benefit ratio", Albert Kesisyan, Certified Partner and KNOX customer advisor explains the requirements. The system must guarantee that certain authorised users or persons can exclusively gain access to important warehousing and office facilities at defined times. It is equally important that lost keys do not require costly cylinder replacements and subsequent assignments of new keys. "We opted against a new, mechanical master key system because we saw the signs of time", Kesisyan adds. Consequently, perfect requirements for EVVA's electronic access control system AirKey.
Customised access control system
Comprehensive support, as is customary at Neuroth, was also required from the installation company KNOX, which recommended AirKey and was thus able to obtain all system components from one manufacturer. AirKey cylinders and key tags with a chip were used to secure the external and internal doors. In regards to the different user groups for the company building, Neuroth Medical Group places great importance on flexible access configuration and the option to withdraw access quickly if keys are potentially lost. The simply designed online administration, which enables autonomous management, was also a decisive factor.
The customer is satisfied: "as a traditional, Austrian company, Neuroth has been familiar with EVVA for a long time and thus we quickly decided to opt for their services. KNOX experts explained the intended access control system in plenty of detail. The levels of advice were outstanding, honest and comprehensive. The access control system that was subsequently installed in our warehousing facilities operates smoothly and to our full satisfaction. The support from KNOX is also extraordinary – we have never regretted having opted for the EVVA AirKey system", med. Antonius C. Kierner explains as the managing director at Neuroth Medical Group.
Simple and secure – no need for additional infrastructure
Developed and manufactured in Austria, the electronic Airkey system offers a flexible access control solution. Thanks to AirKey the key is sent via Internet. All you need is a smartphone, Internet access and an AirKey cylinder, as they have here at Neuroth. The AirKey app and the unique EVVA KeyCredits turn this smart access control system into a user-friendly, complete solution.
There is no need for dedicated software thanks to the AirKey online administration. Simply drag and drop to grant access authorisations to smartphones or identification media. At the same time, access authorisations can be removed quickly and easily via the online administration. Access events, i.e. "who has been where?", are alsoavailable online at any time. Just as the battery status of the cylinders can be queried. The AirKey system is compatible with all conventional Internet browsers as well as operating systems and requires no dedicated software installation or special IT infrastructure.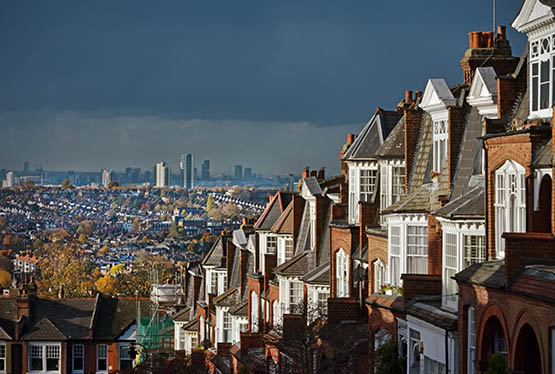 Residential properties
Residential properties | Single and multi-household properties
Easy to install: Convert mechanical locks into a smart lock in minutes.

No expensive replacements: Access authorizations can be deleted immediately and your property stays safe.

Handovers 24/7: New residence can receive their keys easy per app or SMS.

Beak Serviced Apartment
| | |
| --- | --- |
| Product: | AirKey |
| Size: | 1-100 units |
| Facility type: | Residential complex |
| Country: | Hong Kong SAR of China |
Successful residential AirKey project in Beak Lane, Hong Kong
The Serviced apartments in Beak lane in Sai Ying Pun, Hong Kong rely on AirKey since 2016. The 26 apartments are all equipped with AirKey cylinders and the users benefit from the flexibility of the system. If maintenance or cleaning of the room is scheduled, the staff can enter the room by being granted an access authorisation while every access can be monitored just-in-time by the owner of the apartment. Our Hong Kong based EVVA partner Tung Fat Ho did not only specify the project but also install and support the project from day one. Thanks to the combination of their service and the EVVA products, the users of Beak Lane Serviced Apartments are happy to use a flexible and modern access control system such as AirKey.

For the installation using AirKey was beneficial due to the modular design, which enables to adapt the length of the cylinders on site and therefore simplifies the planning. Furthermore the high quality design provides an eye-catcher for the users and their guests.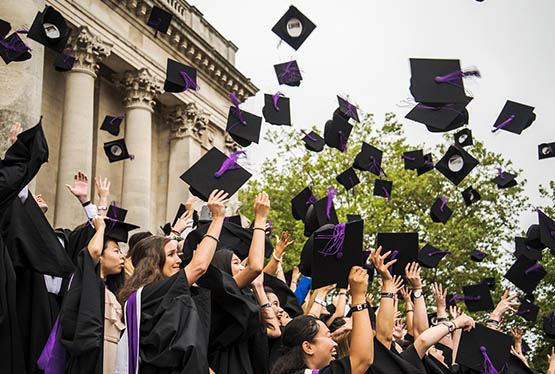 Education
Primary and other types of schools | Universities | Campus
Don't get locked out: The hybrid-cylinder ensures permanent access for teachers.

Monitor access events: Every entry or exit event is logged.

Schedule-based access authorization: Give your students temporary access for specific areas.

Anti-panic function: AirKey is suitable for all conventional emergency exits locks.
Höhere Lehranstalt für wirtschaftliche Berufe HLW 19 - Strassergasse, Vienna
| | |
| --- | --- |
| Product: | AirKey |
| Size: | 1-100 units |
| Facility type: | Educational facilities |
| Country: | Austria |
Die Höhere Lehranstallt für Wirtschaftliche Berufe in Vienna 19 was looking for a user-friendly, modern access control system. With AirKey, EVVA offers the optimal solution.
AirKey has been able to score points with its simple and web-based operation. The innovative design of AirKey made the decision to use it in the HLW easy. Our Partner, the company Schmidtschläger, installed and put the products into operation to the full satisfaction of the customer.
© Image, author
"St. Martin" Catholic child daycare centre in the Erfurt diocese gGmbH
| | |
| --- | --- |
| Product: | AirKey |
| Size: | 1-100 units |
| Facility type: | Educational facilities |
| Country: | Germany |
Child daycare centres, such as the St. Martin Catholic facility in Thuringia require a secure and user-friendly access system for their doors. Thanks to AirKey EVVA provides a reliable, electronic solution: flexible, simple and secure.
Management of 26 child daycare centres
The supporting organisation for Catholic child daycare centres within the Erfurt diocese was established in 2010 and on 1 January 2011 it took on the responsibility for a current total of 26 child daycare centres. The managing director, Mr Aurel Bergmann, was seeking a very secure and easy-to-control
access system for individual offices, shared conference facilities and an adjacent childcare centre at the Kefferhausen headquarters. In addition to internal management solutions, the system administration also had to be available across sites – for potential extensions –
and as part of an integrated, flexible system. "We require transparency in terms of who gains access to where and at which time", Bergmann adds.
AirKey convinced us
AirKey is easy to use", explains Mr Bornemann, responsible for the installation and managing director of the locksmith business "Schuh- u. Schlüsseldienst Bornemann" from Leinefelde. "Although not much convincing was necessary here. The user-friendly interface and easy adaptation of access authorisations speak for themselves." The church community, employees and parents now use AirKey – a smart, electronic access control system made by EVVA. "Thanks to AirKey we can now control schedules and define which user groups are granted access to certain facilities. This is paramount for the conference facilities that are also used by our external clients", Bergmann explains. The straight-forward extension options of the system were also important. There are currently also discussions about installing AirKey´in additional child daycare centres.
Simple and secure – no need for additional infrastructure
Developed and manufactured in Austria, the electronic AirKey system offers a flexible solution to the supporting organisation of St. Martin child daycare centres. At present, access to the facilities and the adjacent child daycare centre is protected by a total of 12 AirKey cylinders and one AirKey double cylinder. On the basis of legal stipulations, two of these cylinders have been equipped with an anti-panic function. The initial equipment for the six user groups includes 50 AirKey key tags, 100 KeyCredits and a coding station for programming. "Designated administrators can now send keys online. And they need nothing but a smartphone or the coding station, Internet access and an AirKey cylinder", Bornemann adds. It is just as quick and simple to once again revoke access authorisations in the online administration.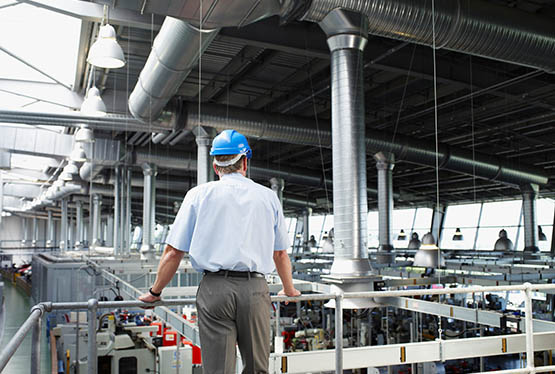 Industry and trade
Industrial premises including fully automated production facilities of any size
100% copying protection: Prevent results from falling into the hands of third parties.

Made for rough conditions: Thanks to IP65 protection AirKey resists water jets and dust.

Simple key management: Generate, delete and manage access authorizations from everywhere, anytime.

One card for all: Employees can access their working space or pay their canteen meals with one access card.
ZWÖLFER-REISEN
| | |
| --- | --- |
| Product: | AirKey |
| Size: | 1-100 units |
| Facility type: | Industry and trade |
| Country: | Austria |
The electronic access control system AirKey secures ZWÖLFER-REISEN, a modern travel agency with various sites.
Zwölfer-Reisen was established in 1929. The family-owned business has been run by the nephew of the Zwölfer family, Mr Michael Ringsmuth and his wife Petra, since 2002. Initially successful as a cargo carrier and organiser of trips, the business was extended by a TUI travel agency and an Ö-Ticket sales point in 2007. Most recently, in 2011, the company grew by a branch in Krems and new offices in Melk.Only one year later saw the inauguration of the new bus garage in Melk and in 2014 the company added a new branch in Hafnerbach.
Smart access management within a locking system
Due to the different locations caused by the history of the company, Mr Ringsmuth was looking fro an access control system that could be used flexibly within his modern company.With AirKey, he found what he needed at EVVA. Our Partner,Jürgen Hirsch, was able to score high marks on Mr Ringsmuth's cards thanks to the competent advice and AirKey. Hirsch installed the system at the existing sites and commissioned it to the full satisfaction of Mr Ringsmuth.
Clinipace AG
| | |
| --- | --- |
| Product: | AirKey |
| Size: | 1-100 units |
| Facility type: | Industry and trade |
| Country: | Switzerland |
Clinipace AG is an international company that operates in health care facilities.
It was looking for a way to securely lock the building and simultaneously log the access events. AirKey was best able to satisfy the required system properties. Integrating the employees into the access control system became child's play. Thanks to the cloud based solution of the locking system data, the authorised persons can access the system and make changes quickly and easily from anywhere in the world. At the same time, the data is always securely saved in the redundant data centres. The employees of Clinipace AG can now gain access to their area with a card, batch or even mobile phone.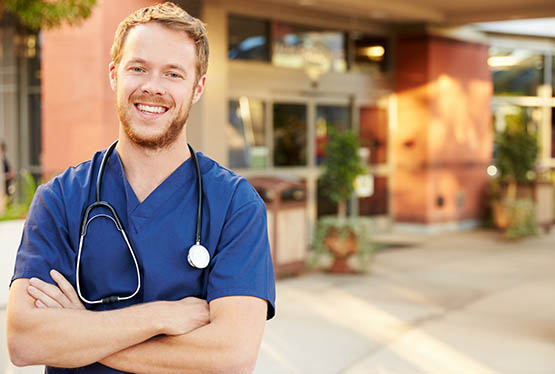 Healthcare
Teaching hospitals | Hospitals | Community nursing | Care homes
Flexible key assignment: Easy authorization management for community nurses with a changing pool of patients.

AirKey fits your needs: A wide range of cylinders secures elevators, lockers or pharmaceutical cabinets.

Fast access: In case of an emergency keys quickly can be sent to a smartphone.
MRCT Klagenfurt
| | |
| --- | --- |
| Product: | AirKey |
| Size: | 1-100 units |
| Facility type: | Health care facilities |
| Country: | Austria |
The MRCT in Klagenfurt has been performing MRI and CT examinations since 1991.
AirKey has been able to score points with its simple and web-based operation. The medical centre is now able to quickly and easily grant access authorisations and revoke them again. The innovative design of AirKey made the decision to use it even easier. Our Partner firm, Palmfriendly, installed and put the products into operation to the full satisfaction of the customer.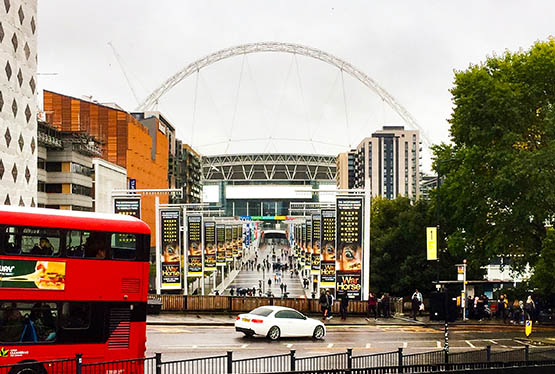 Culture & Leisure
Arenas | Museums | Theatres | Centres of faith
Simple key management: Easy access authorization for complex supplier flows and staff members.

Quick access in emergencies: The hybrid cylinder ensures access for rescue teams.

Accurate event logs: Permanent logging of all entry and exit events.
Drei Gleichen e.V. scouts centre, Germany
| | |
| --- | --- |
| Product: | AirKey |
| Size: | 1-100 units |
| Facility type: | Cultural/leisure time facility |
| Country: | Germany |
Scouts were looking for an access control system and they found AirKey.
Scouts were looking for an access control system
The scouts centre Drei Gleichen is located between two rivers on a peninsula. Covering an area of around 4,500 m²,² it offers space for plenty of activities for children and young adults based on the principles of the scout movement. The differentiated use of the Drei Gleichen scout centre with its different buildings and functions - from clubhouse to workshop - and the large number of users place very high demands on administration and security.
AirKey is the right solution
The locking system we needed had to be as versatile and flexible as the everyday life of a scout in our scout centre, says Hendrik Knop, head of the scout centre. The criteria: Security, various access authorisations and simple application using smartphones – AirKey by EVVA was able to meet all demands. The consulting, planning and subsequent installation was carried out by the Weissenborn locksmith service from Arnstadt.
Simple and secure – without additional infrastructure,
developed and manufactured in Austria, the access control system AirKey offers a flexible solution. Thanks to AirKey the key is sent via Internet. All you need is a smartphone, Internet connection and an AirKey cylinder. The AirKey app and the unique EVVA KeyCredits turn this smart access control System into a user-friendly, complete solution.
Want to learn more about AirKey?
Aldridge Security Ltd. London is pleased to present AirKey to you...