Einfach effiziente Zutrittskontrolle mit Xesar 3.0
Im hektischen Büroalltag ist es oft schwer, den Überblick zu bewahren. Mitarbeiter, Besucher und Dienstleister gehen ständig ein und aus und es herrscht rege Betriebsamkeit. Für viele Unternehmen ist es eine Herausforderung, eine freundliche, einladende Atmosphäre mit dem Schutz vor unberechtigtem Zutritt zu verbinden.
Mit dem elektronischen Schließsystem von Xesar lässt sich das einfach lösen. Xesar ermöglicht Ihnen, schnell und leicht jede Person mit der passenden Zutrittsberechtigung auszustatten. Sie können flexibel festlegen, wer, wann, wo und wie lange Zutritt hat. Und das in nur wenigen Momenten.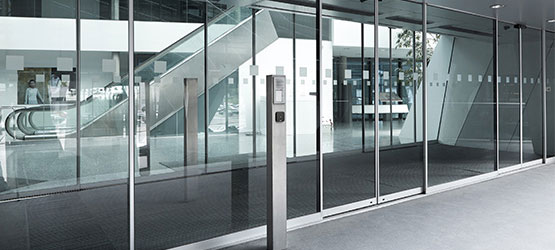 Schlau und schön
Der Xesar Wandleser überwacht 24/7 alle Türzustände und alle im Umlauf befindlichen elektronischen Schlüssel und Identmedien. Mit seinem modernen, schlichten Design fügt er sich optimal in jede Büroumgebung ein.
Für große und kleine Betriebe
Xesar eignet sich für kleine und mittlere Büros und Offices, aber auch für große Bürokomplexe. Mit dem Xesar-KeyCredits-System nutzen kleine und mittlere Büros die Xesar Software in vollem Umfang und zahlen nur die tatsächlich benötigten Identmedien. Für große Betriebe gibt es das pauschalierte Bezahlmodell KeyCredit unlimited.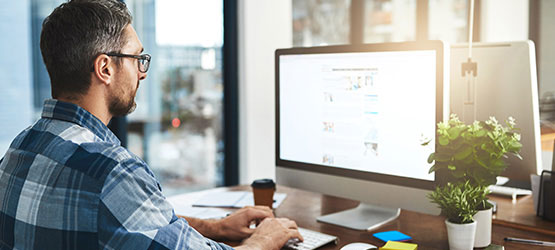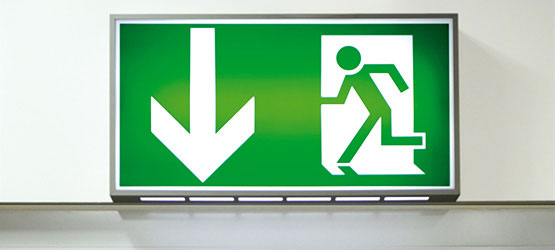 Sicher auch im Notfall
Xesar ist für den Einsatz im Notfall gerüstet. Mit den Beschlägen für Flucht- und Feuerschutztüren stellt Xesar sicher, dass Ihre Mitarbeiter auch im Notfall das Gebäude verlassen können.
Wie funktioniert Xesar?
Mit Xesar haben Sie immer den Überblick, wer, wann und wo Zutritt hat.
Noch mehr über Xesar erfahren!
Gratis Download: Xesar 3.0 Info-Paket (Referenzen, Systemhandbuch, ua.)
Vienna running on Xesar - Vienna City Marathon
| | |
| --- | --- |
| Product: | Xesar |
| Size: | 1-100 units |
| Facility type: | Offices |
| Country: | Austria |
The headquarters of the Vienna City Marathon have been refurbished and now also include a new Xesar locking system.
With over 42,000 runners the Vienna City Marathon (VCM) is Austria's sporting event with the most participants. An emotional and thrilling, permanent feature in the sporting calendar and for the general public. One reason also being the excellent organisation of VCM. Mehmed Alajbegovic, head of production and also responsible for facility management at the VCM office in Vienna's 23rd district, is not only one of the driving forces, but also responsible for the installation and use of the Xesar electronic locking system. In collaboration with EVVA Certified Partner Wolf he opted for Xesar and consequently took responsibility of maintenance for the electronic locking system.
Versatile and simple
Mehmed Alajbegovic has always been interested in the sports industry. "I started handing out T-shirts", Alajbegovic laughs. He was then appointed to various positions higher up in the hierarchy and following his master's in 2010, he became VCM production manager. "However, this also means that I am not only responsible for coordinating suppliers and authorities, but also for the office building including locking system as well as for programming the access authorisations." Xesar, the versatile, electronic locking system, was installed two years ago and keeps running where it is literally all about endurance.
Each marathon is different
Alajbegovic has many happy memories of VCM and the hobby runner is most impressed of the many motivated volunteers each year that contribute to making VCM a top sporting event. "And it's these volunteers that are, if required, granted totally straight-forward access to relevant areas, such as our warehouse." In times where the organisation team is particularly busy, between January and April, the core team grows to up to 30 members. "This was also one of the reasons to opt for Xesar – in this system, we can programme any number of key tags to quickly grant or revoke access authorisations. The tags currently in circulation are also easy to replace. "Employees value this greatly – they must no longer have such a guilty conscience as the security level remains identical, even if key tags are lost."
Service as the secret to success
The assisting EVVA electronic locking systems partner Wolf is top class in terms of service. "I have added him to my Whatsapp contacts. As a result, I quickly get an answer to my questions", Alajbegovic explains. Christian Wolf, managing director at the metalworking company, explains: "this service is just included in my eyes. "I know from experience that especially with electronic systems customers initially need time to adapt. For this reason, we make sure the transfer works perfectly. However, I am always available afterwards." Wolf adds "thanks to Xesar we were able to ideally meet the demands of the VCM organisation team. In addition to great design the locking system is most of all easy to handle, making it the perfect solution for customers." The short delivery periods and the outstanding service rounded off the project.

Mehrplatzbetrieb mit Benutzerrollen

Vielfältige Produktauswahl


Flexible Anlagenerweiterung