Wholesale and retail
Retail | Shopping centres
Many branches, changing tenants, cleaning and security staff, engineers plus customers that go in and out each day, merged with a dynamic layout including room for extensions to buildings should business be doing well. All this requires a dynamic security solution. Good that EVVA can combine mechanical locking component products and electronic locking component products within one locking system.
https://www.youtube-nocookie.com/embed/0oy6KCMS28Y?rel=0&enablejsapi=1&showinfo=0&origin=https%3A%2F%2Fwww.evva.com
Your requirements:
Well organised security Because there are many tenants in your shopping centre who must be granted access to their own business as well as shared facilities
Versatility Because your facility also features panic doors and you would like to integrate them into a master key system
100% copying protection Because you offer products with significant value and protection from burglaries is a top priority to you
Continuous logging of all entry and exit events Because you want to know who accessed which doors at which time
Our solution:
Mechanical EPS, ICS, 4KS, MCS access systems
grow with the facility and levels of complexity:
4KS – shopping centres, companies with branches
MCS – jewellers' and tobacconists
The electronic Xesar access system
Xesar combi keys for mixed systems (mechanical and electronic locking systems)
Simple multi-user management with user roles
Ample door component selection
Compatibility with interfaces
Door monitoring with remote operation
Republic Plaza – Singapore's Sustainable and Eco-friendly Skyscraper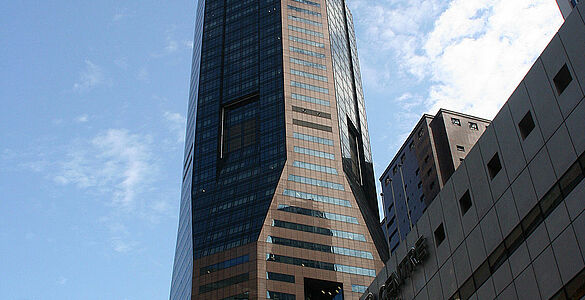 | | |
| --- | --- |
| Product: | EPS |
| Size: | 1-100 units |
| Facility type: | Wholesale and retail |
| Country: | Singapore |
EPS thumb turn cylinders in riser doors of retail shops
The client
The Republic Plaza is among Singapore's highest skyscrapers. Towering over the Singapore skyline with its 66 storeys and its 280 metres height, Republic Plaza is a cutting-edge intelligent complex. The building is home to offices and retail shops; and is accessible to the public as it is directly linked to the Singaporean MRT via a pedestrian tunnel. Besides, being a state-of-the-art flagship development, Republic Plaza has won numerous Singaporean awards for its sustainability and eco-friendliness, among them multiple Green Mark Pearl Awards.
The challenge
For its retail shop levels, Republic Plaza required high security cylinders allowing for master keying possibilities and a local presence to support them, in case of enquiries and updates. The cylinders had to be supplied in a timely manner and installed in riser doors. Simultaneously, being a high-rise building renowned for its sustainability and eco-friendliness, Republic Plaza was looking to partner with a cylinder manufacturer who also prides itself on guaranteeing clean production.
The solution
Providing high security and comfort, while simultaneously enabling master keying possibilities for systems with clear structures, EVVA's EPS cylinders and keys met the high demands. Thanks to the 35 installed EPS thumb turn cylinders, the riser doors in the retail shop levels of Republic Plaza now provide secure and comfortable access to its users. Besides providing the right blend of technical expertise and security, EVVA was the only viable option for Republic Plaza, as EVVA also prides itself in being a green, sustainable company with responsible business practices. EVVA has made significant contributions to the UN Sustainable Development Goals and corporate social responsibility. Much like Republic Plaza, EVVA has been awarded with numerous Austrian awards for its clean production, among them multiple TRIGOS Awards.
 
If you, too, are in Singapore and looking for an access control system where the manufacturer goes the extra mile in producing highly secure and reliable keys and cylinders in a sustainable manner, please get in touch with the following persons:
Ryan Goh (Singapore): r.goh@evva.com | +65 8366 4640
Raphael Rey Bacolod (Asia-Pacific): r.bacolod@evva.com | + 43 1 811 65-1414
Audi Showroom Kuwait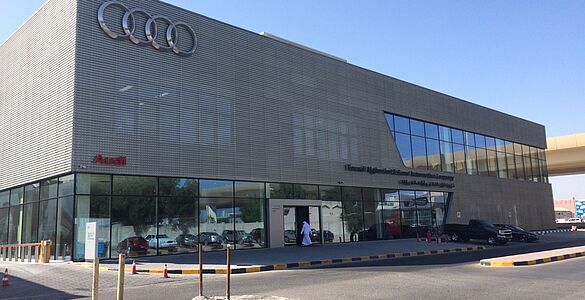 | | |
| --- | --- |
| Product: | EPS |
| Size: | 101-500 units |
| Facility type: | Wholesale and retail |
| Country: | Kuwait |
The Audi Showroom in Kuwait required an outstanding locking system to meet the specific project requirements of the client. The facility was equipped with a total number of 256 EPS cylinders to fulfill the high–security demands and to find a solution for the multi-layered hierarchy of the showroom. The customer was pleased with the security features of the EPS cylinder and the quality of the product.
OG Přerov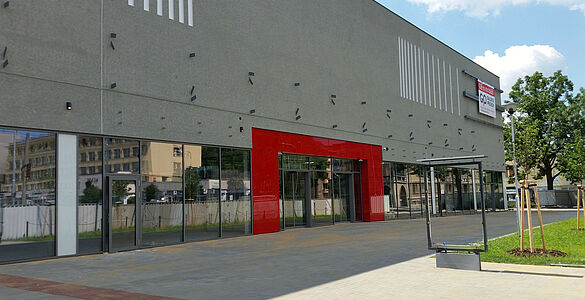 | | |
| --- | --- |
| Product: | EPS |
| Size: | 101-500 units |
| Facility type: | Wholesale and retail |
| Country: | Czech Republic |
Přerov shopping centre - conversion of the former Prior department store involving more than sixty shops. And one EPS (Extended Profile System) locking system.
A new, comprehensive shopping centre together with the corresponding infrastructure was created in Přerov, the location of the well-known, former Prior department store, with around 60 shops. Thanks to EVVA's experience with similar objects, we were awarded the tender for this order issued by the operators of OG Přerov in collaboration with a construction company. The gallery locking system includes locking functions for object managers and operators, a spare key for the fire service and individual user keys for business units. Some businesses have let units across several levels, others rely on just a single room that they can lock. It goes without saying that the decision to opt for EPS was also made taking into account security aspects. Tenants can lock their facilities using a system meeting the highest security category.
Kaufland Mangalia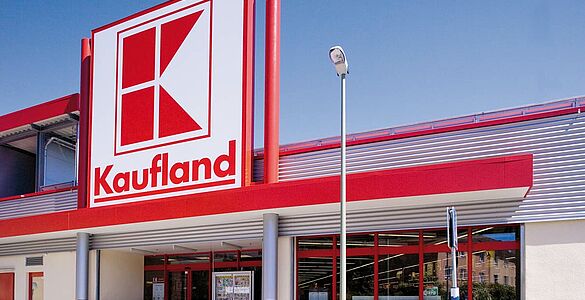 | | |
| --- | --- |
| Product: | 4KS |
| Size: | 101-500 units |
| Facility type: | Wholesale and retail |
| Country: | Romania |
The Kaufland store in Mangalia equipped with EVVA 3KSplus cylinders
Kaufland is a German hypermarket chain with over 1.200 stores in Germany, Czech Republic, Slovakia, Poland, Croatia, Bulgaria and Romania. Due to the high security, comfort and organisational requirements specified from the headquarters in Germany, EVVA Distributor in Romania "Dana Cor Impex Ltd" proposed the 3KSplus system, as already installed in many of Kaufland establishments throughout Europe.
The comfortable, robust and reversible 3KSplus key is perfectly suitable for an intensive use. Thanks to the high combination possibilities of this system, the organisation of the different spaces such as the logistic warehouse, the technical rooms, the shops rent to third-parties and the store itself is guaranteed without interlockings. Moreover, the springless operation of this system makes it resistant to the most demanding conditions and allows a long life of the locking system. The technical features of the key such as the high precision of the curve cuts also grants an extremely high anti-copying protection.
This object was realised with the locking system 3KSplus, which corresponds to today's 4KS locking system.
Baltycka gallery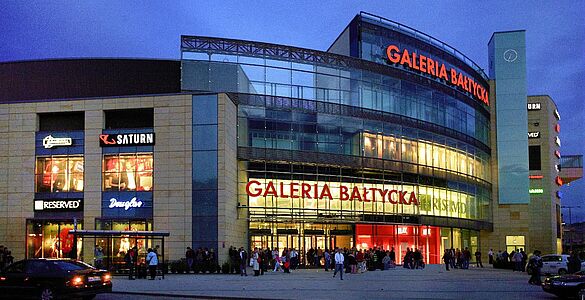 | | |
| --- | --- |
| Product: | 4KS |
| Size: | 101-500 units |
| Facility type: | Wholesale and retail |
| Country: | Poland |
HOCHTIEF is one of the world's leading building companies specialised in architecturally challenging solutions within infrastructure facilities.
A high-performance locking system was required for the largest shopping centre within the Polish Pomorze region which opened its doors in 2007. Especially because this facility is dominated by a complex and permanently changing structure. A decision was made in favour of an EVVA 3KSplus system with 429 lock cylinders to guarantee simple administration and maximum convenience for the facility covering 123,000 m². EVVA scores high marks with the investor thanks to perfect levels of price/performance ratio and product quality.
This object was realised with the locking system 3KSplus, which corresponds to today's 4KS locking system.
Rahlstedt Arkaden, Hamburg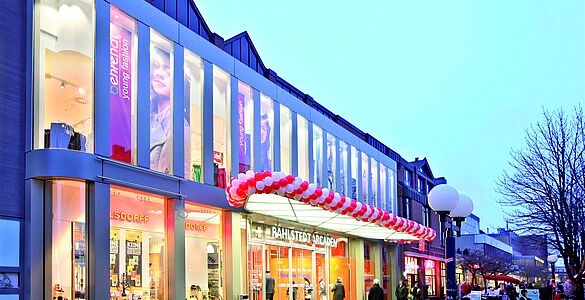 | | |
| --- | --- |
| Product: | EPS |
| Size: | > 500 units |
| Facility type: | Wholesale and retail |
| Country: | Germany |
Rahlstedt Arkaden are a popular shopping centre in Hamburg's Rahlstedt district.
The shopping centre includes over 50 different retail units in various sizes which is why the required locking system had to cater to a host of user groups and access authorisations. EVVA convinced with specialist support and the EPS locking system. The new EPS locking system in its six-pin variant with patented, multiple and overlapping key profiles as well as integrated tampering control meets all security requirements at Rahlstedt Arkaden.
Kissinger winery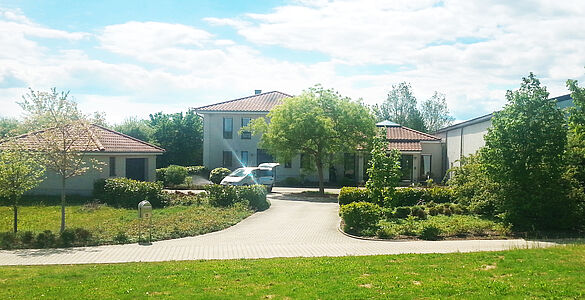 | | |
| --- | --- |
| Product: | MCS |
| Size: | 1-100 units |
| Facility type: | Wholesale and retail |
| Country: | Germany |
Kissinger winery in Uelvesheim, near Mainz, produces white and red wines from classic grape varieties.
The facilities include one building for administration, a showroom and adjacent production as well as warehouse facilities. After having searched for a locking system to meet the highest demands to security and resistance to wear, the decision was made in favour of an EVVA MCS locking system. The eight-fold magnetic key scans convinced just as much as the convenient operation and modular design of the cylinders. It's just impossible to duplicate an MCS key, not even with the most recent 3D printers.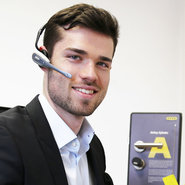 Business contact
For partners and companies
Aldridge Security Ltd. London
Send email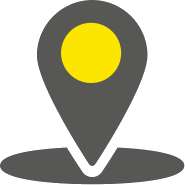 Master key systems
EVVA is also a genuine master key system professional able to tackle any levels of complexity in terms of organisational structures and to implement them within the corresponding master key system.
Find out more about our master key systems