Hotels and catering
Hotels | Restaurants | Motorway services
Guests with stringent demands in terms of convenience and security. Frequently changing staff depending on the season. These are the framework conditions in the hotel and catering trade. In this context, an access solution must not only be secure, but also convenient and flexible. Good that EVVA can combine mechanical locking component products and electronic locking component products within one locking system.
Your requirements:
One key to fit all purposes because you want to avoid excessive key management procedures
Plenty of convenience, because you aim to offer your guests maximum security and maximum convenience
Flexible key assignments, frequent staff changes
Gain more control because you want to know who accessed which doors at which time
Our solution:
Mechanical EPS, ICS access systems
grow with the facility and levels of complexity:
The electronic AirKey access system
The smartphone is the key
Send keys via the Internet
Online administration
The electronic Xesar access system
Simple multi-user management with user roles
Ample door component selection
Compatibility with interfaces
Xesar or AirKey combi keys in mixed systems
Café Wichtig in Scharbeutz
| | |
| --- | --- |
| Product: | AirKey |
| Size: | 1-100 units |
| Facility type: | Hotels and catering |
| Country: | Germany |
Replacement of the existing mechanical locking system with an electronic access solution
The legendary Engels Eck café opened in May 1951. Who would have thought that the coffee house converted from a major boulevard newspaper into "Café Wichtig" much later would be famous and well-known throughout Germany? The Casagrande family took over the café in April 1974 and further expanded it. They wanted a place where everyone could meet. Since then, the café has been part of Timmendorf's history, a little soul in the village and the best stage for everyone who likes to see and be seen - the "Café Wichtig". This story has now been continued in beautiful Scharbeutz since 2013. The café's mechanical locking system, which has become obsolete, could no longer meet all of the operator's needs, and so EVVA partner Scharbau Sicherheitstechnik initially proposed 22 AirKey units and eventually also installed them. The easy and self-explanatory commissioning convinced the user of the easy-to-use AirKey electronic locking system. The good end to the story: he ordered another 10 units for the adjacent employee apartments.
Mandarin Oriental Hotel (Milan)
| | |
| --- | --- |
| Product: | ICS |
| Size: | 101-500 units |
| Facility type: | Hotels and catering |
| Country: | Italy |
The five-star Mandarin Oriental Hotel in Milan was seeking a flexible, mechanical locking system providing high levels of security, outstanding support and key chart structures as well as a reversible key system with options to expand as a result of the frequent use and large number of users. Owners opted for ICS by EVVA.
The Mandarin Oriental is a five-star luxury hotel at the heart of the fashion hub Milan. It merges elegant, Italian design with oriental traditions. The hotel stretched across four, high-grade buildings dating back to the 18th century and it is only a stone's throw from Scala to offer a comprehensive mix of comfort, style and elegance. A five-star luxury hotel with 104 rooms and suites, a sophisticated range of restaurants and a comprehensive spa area is the perfect choice for a break in the city.
The project involves a robust, reliable mechanical locking system with several access authorisation levels and high security demands. Preventing illegal key duplicates was also an essential element of the strategy to provide absolute security in all rooms. EVVA was able to meet all specifications of this important project. Firstly, owners can now look forward to  ICS: a system featuring internal encoding and reversible keys as well as modular lock cylinder structure. ICS was also able to convince with its extremely convenient opening and closing properties.
Kameha Hotel
| | |
| --- | --- |
| Product: | EPS |
| Size: | > 500 units |
| Facility type: | Hotels and catering |
| Country: | Germany |
The Kameha Grand Hotel is located directly on the banks of the Rhine along the former Western German capital of Bonn and merges first-rate architecture with sophisticated design and high-quality equipment.
The architects of the Kameha Grand Hotel commissioned EVVA experts to perfectly represent the multi-layered access situation including the corresponding security demands in one locking system. The six-pin variant EPS system is such a versatile, wear-resistant and durable locking system. Side coding with integrated tampering control covers the hotels' security demands and meets the complex access requirements of different user groups.
Lösungsberatung
Der schnellste Weg zur passenden Schließanlage
Kontaktformular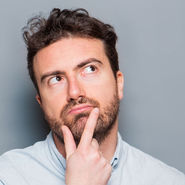 Newsletter
Alles rund um das Thema Schließanlage. Bleiben Sie auf dem Laufenden!
EVVA News abonnieren

Master key systems
EVVA is also a genuine master key system professional able to tackle any levels of complexity in terms of organisational structures and to implement them within the corresponding master key system.
Find out more about our master key systems