Cultural/leisure time facilities
Arenas | Museums | Theatres | Centres of faith
Imagine a stadium with thousands of people suddenly requiring evacuation. Imagine the many coaches, engineers, greenkeepers and cleaning staff that access facilities each day. A major organisational challenge for a security system. Good that EVVA delivers clever solutions.
Your requirements:
100% copying protection Because you run a museum with exhibits worth millions
Versatility Because your facility also features panic doors and you would like to integrate them into a master key system
Continuous logging of all entry and exit events Because we need to know who accessed which facility at which time
High levels of flexibility Because you need a very flexible locking system to cope with complex supplier flows and high degrees of employee fluctuation
Simple management software Because arts funding is under pressure
Our solution:
Mechanical EPS, ICS, MCS access systems
grow with the facility and levels of complexity:
The electronic AirKey access system
The smartphone is the key
Quickly send or delete keys via the Internet
Ideal for circumstances dominated by high degrees of employee fluctuation or temporary employment
The electronic Xesar access system
Xesar combi keys for mixed systems (mechanical and electronic locking systems)
Simple multi-user management with user roles
Ample door component selection
Compatibility with interfaces
Door monitoring with remote operation
M+ Museum of Visual Culture in Hong Kong
| | |
| --- | --- |
| Product: | EPS |
| Size: | > 500 units |
| Facility type: | Cultural/leisure time facility |
| Country: | Hong Kong SAR of China |
EPS in Asia's first global museum of contemporary visual culture
The client
The M+ is Hong Kong's newest museum and Asia's first global museum of contemporary visual culture. Housing 33 galleries and featuring around 1,500 works during its grand opening, M+  is matchless in its collection of visual art, design and architecture and moving images from Hong Kong, Greater China, Asia and the world. The M+ building itself is a sight to behold, with an area of 65,000 square metres enclosed in a unique terracotta tile-clad tower at the Victoria Harbour waterfront. The striking architectural form of the M+ is highlighted by a dynamic LED media system on its façade. Thus, upon its grand opening, the M+ has immediately become an iconic landmark of Hong Kong's skyline.   
The challenge
Much like its building's design and pioneering visual art culture, the M+ required a mechanical locking system bold enough to accommodate its multiple galleries through a clearly structured master key system. An additional challenge was the demand of the M+ to have cylinders which could be recoded. A one-time recoding option was required, whereby the cylinders built into the doors were to be unlocked by key "A" during the construction phase, and subsequently re-coded to be only accessed by key "B" by the building's owners after construction was completed.
The solution
EVVA was able to meet the demands of M+ with its EPS system. In total, over 700 EPS cylinders with the construction keying function were supplied by Jardine Engineering Corporation – one of EVVA's local long-standing Hong Kong partners. With its successful grand opening, the M+ can rely on a highly secure mechanical locking system provided by EVVA for many years to come.
If you, too, are looking for an access control system – both mechanical and electronic - where the manufacturer and local representative are willing to go the extra mile for you, please get in touch with the following person:
Raphael Rey Bacolod (Asia-Pacific): r.bacolod@evva.com | + 43 1 811 65-1414 
Pyramidenkogel observation tower, Austria
| | |
| --- | --- |
| Product: | 4KS |
| Size: | 1-100 units |
| Facility type: | Cultural/leisure time facility |
| Country: | Austria |
Pyramidenkogel observation tower: unbeatable safety thanks to patented technology
The Pyramidenkogel timber structure in Keutschach (Carinthia, Austria) is 100 metres tall. This tower was built on a mountain ridge and is the world's highest viewing platform made of timber. Experienced EVVA partner Mailänder, based in Spittal, installed a particularly durable 3KSplus locking system.
Modern architecture and symbolism
The viewing platform is open to the public and offers a panoramic view (across several floors) of Carinthia's impressive landscapes, dominated by mountains and lakes. The Pyramidenkogel tower was planned by Klagenfurt-based architectural company Klaura Kaden + Partner in cooperation with the Lacker & Raml structural planners. Sixteen pillars made of laminated timber boards, supported by an elliptical steel frame make up the curved structure. The spiral shape of the tower symbolises growth and development. Inside, the centrally positioned glass lift is surrounded by a 120-metre-long slide. This is Europe's longest covered slide. Children in particular like to use the slide. It takes around 25 seconds to slide from top to bottom.
Security with foresight
The observation tower offers two exposed viewing platforms above the ten regular levels. The highest viewing platform is located almost 71 metres above the ground. The ninth floor has a weatherproof, glass sky box for holding events, for example. The Pyramidenkogel sits on an area spanning 700m². In addition to the tower, this area also includes a basic building with a foyer and ticket counter, a restaurant, a shop, restrooms and staff rooms. With 3KSplus (3-curve system) from EVVA, the building is secured with a reliable system which meets the highest security requirements. 3KSplus is ideal for locking systems with a number of different user groups. The system manages 50 people. EVVA's very own feature, the overlapping curve key cuts, guarantee optimum security. As a reversible key with unique rounded tip, the 3KSplus key is particularly easy to use. Patent terms run until 2025 and are intended to prevent unauthorised duplication of keys.
A total of 70 mechanical locking cylinders, in modular and two-sided locking designs, secure access in exterior areas as well as connecting and interior doors. The locking system can be extended at any time.
Murugan Temple, Toffen
| | |
| --- | --- |
| Product: | Xesar |
| Size: | 1-100 units |
| Facility type: | Cultural/leisure time facility |
| Country: | Switzerland |
It is striking how many temples exist in India, from small shrines on a street corner or in an apartment to imposing, huge works of art made of granite and marble. The most sacred statues are the tortured statues of the gods, Murti or archavigraha, which are located inside the temple. They are only honoured when they have been "revived" with the divine power and grace through a traditional inauguration ceremony (prang-pratishta). Xesar provides visitors to the temple with secure and flexible access. The Xesar software allows users to be created or blocked in the system without any problems.
National Museum of Technology
| | |
| --- | --- |
| Product: | EPS |
| Size: | 101-500 units |
| Facility type: | Cultural/leisure time facility |
| Country: | Czech Republic |
The National Museum of Technology in Prague is situated near Letná Park and was inaugurated as early as 1908, albeit in a different part of the city.
The museum exhibits cover a wide range of subjects including a railway collection and it boasts over 3,500 metres of archive shelving with around 250,000 books. An EVVA locking system guarantees the security of the valuable collection. The EPS system with its patented, springless slider function is particularly secure, resistant to wear, dust and dirt.
FORM Hotel Dubai
| | |
| --- | --- |
| Product: | EPS |
| Size: | 101-500 units |
| Facility type: | Cultural/leisure time facility |
| Country: | United Arab Emirates |
FORM Hotel is a Concept Hotel in the bustling city of Dubai. Design and Visual Art play a central role and the hotel combines timeless elements with custom-designed furniture and photographs. EVVA was commissioned to meet the high-security requirements and the complex and multi-layered access structure with its six-pin version of the EPS system. The system with its wide range of security features meets all the security specifications of this important project.
XESAR for the castle theatre: The largest German-speaking theatre in the world relies on EVVA
| | |
| --- | --- |
| Product: | Xesar |
| Size: | 1-100 units |
| Facility type: | Cultural/leisure time facility |
| Country: | Austria |
The castle theatre in Vienna is an Austrian national theatre. It is considered one of Europe's most important stages and, after the comédie française, is the second oldest European and the largest German-speaking theatre.
The castle theatre has always been in the spotlight for the Viennese. It was always considered particularly pleasant to go "to the castle". Back in the 19th century, rumours and scandals surrounding the castle actors were among the most popular themes of the Viennese. In the castle, the various social hierarchies could meet, although their places were strictly separated from each other. The castle actors "linked" the two stands and enjoyed a particularly high social status in Vienna as a result.
In 2016, the technical director of the building decided to rethink the security concept on site. Too often in the past, unauthorised persons gained access to the property and an overview was no longer guaranteed. An electronic access system was also discussed as part of these changes. After a rough cost estimate in 2016, the decision was then made to provide the necessary budget funds for this and - together with EVVA - to tackle the project.
The first step was to equip two floors in the main building, and then gradually extend the system to the entire property. In the final phase, the academy theatre and casino on Schwarzenbergplatz will also be integrated into the facility.
Favoritner Schlüsseldienst from Vienna was acquired as a partner for this, and has already been a certified partner from the beginning. Thanks to their experience, the EVVA certified partner enjoys a high level of trust among many public customers - especially in the city of Vienna.
Drei Gleichen e.V. scouts centre, Germany
| | |
| --- | --- |
| Product: | AirKey |
| Size: | 1-100 units |
| Facility type: | Cultural/leisure time facility |
| Country: | Germany |
Scouts were looking for an access control system and they found AirKey.
Scouts were looking for an access control system
The scouts centre Drei Gleichen is located between two rivers on a peninsula. Covering an area of around 4,500 m²,² it offers space for plenty of activities for children and young adults based on the principles of the scout movement. The differentiated use of the Drei Gleichen scout centre with its different buildings and functions - from clubhouse to workshop - and the large number of users place very high demands on administration and security.
AirKey is the right solution
The locking system we needed had to be as versatile and flexible as the everyday life of a scout in our scout centre, says Hendrik Knop, head of the scout centre. The criteria: Security, various access authorisations and simple application using smartphones – AirKey by EVVA was able to meet all demands. The consulting, planning and subsequent installation was carried out by the Weissenborn locksmith service from Arnstadt.
Simple and secure – without additional infrastructure,
developed and manufactured in Austria, the access control system AirKey offers a flexible solution. Thanks to AirKey the key is sent via Internet. All you need is a smartphone, Internet connection and an AirKey cylinder. The AirKey app and the unique EVVA KeyCredits turn this smart access control System into a user-friendly, complete solution.
Burgos conference centre
| | |
| --- | --- |
| Product: | ICS |
| Size: | 101-500 units |
| Facility type: | Cultural/leisure time facility |
| Country: | Spain |
The northern Spanish city of Burgos is the historic capital of the Castile region.
In Burgos, a large, new conference centre was intended to replace existing, aged structures. The result is a modern facility with an area of 30.000 m² spread over a total of six levels featuring two main auditoriums, an exhibition hall, various multi-purpose and cellar facilities, a café as well as a restaurant with sophisticated technical equipment. Developing the locking system was consequently very complex because a high number of external doors, a host of different authorisation levels and shared offices required vast submaster key capacities. Deutschland Schliess Technologie S.L., the local EVVA company, mastered all requirements in terms of security and practicability thanks to the ICS locking system. The ICS system is flexible because it helps to implement complex access structures and copes well with subsequent extensions. Attributes, such as robust, handy keys and high security standards are additional characteristics of the locking system.
Indoor Velodrome Sports Centre
| | |
| --- | --- |
| Product: | EPS |
| Size: | 101-500 units |
| Facility type: | Cultural/leisure time facility |
| Country: | Hong Kong SAR of China |
The Hong Kong Velodrome, or HKV, is Hong Kong's indoor cycling facility. It opened its doors in 2013 and meets all International Cycling Union standards.
The HKV provides a 250-metre, oval wooden track and space for up to 3,000 spectators. On an area covering 5.3 hectares, the facility additionally houses leisure-time facilities that are very popular amongst the local population to spend breaks from hectic city life. Consequently, the HKV merges a cycling track that meets international competitive standards and top-level training facilities with leisure-time facilities for the public. Strict international requirements also contributed towards the decision to opt for first-choice security made by EVVA for the locking system at the Hong Kong Velodrome. EVVA's partner Tung Fat Ho Building Material developed a complete solution for a host of user areas and access authorisations. The vast challenge of this project was to guarantee the emergency evacuation of 3,000 spectators within the budget specifications. EVVA was able to cover any door requirements thanks to the ample range of different EPS system cylinder types, featuring cylinders meeting the EN1303 standard in the highest class of resistance. The EPS system convinces with security elements, such as drilling and plug pulling protection, additional side coding on keys and negative scanning. Users at Hong Kong Velodrome are extremely happy with the excellent support by the local EVVA Partner and the security of the new EVVA locking system.
EYE Film Museum
| | |
| --- | --- |
| Product: | ICS |
| Size: | 1-100 units |
| Facility type: | Cultural/leisure time facility |
| Country: | Netherlands |
The EYE Filminstituut is the national film museum of the Netherlands.
It was opened in 2012 in a new, distinctive building that brought about a host of security technology challenges. Different areas, persons with different access authorisations, such as permanent EYE Filminstituut employees, freelancers for events and café staff, etc., require a flexible locking system. The solution was an EVVA ICS locking system that combines maximum security with flexible access control. EYE Filminstituut managers were extremely satisfied with the product quality and levels of collaboration with Gunters & Meuser, the local EVVA Partner.
HMH Heineken Music Hall
| | |
| --- | --- |
| Product: | ICS |
| Size: | 101-500 units |
| Facility type: | Cultural/leisure time facility |
| Country: | Netherlands |
Since 2001 Heineken Music Hall, known amongst specialists as the venue with the best acoustics in Europe, has been operating true to its motto "life will never be the same!". With over 600,000 visitors each year, not only unforgettable music events, but also challenges to building security make history. The solution was an EVVA ICS locking system. Particularly because high levels of security have been paired with the practical reversible key and high wear resistance of ICS.
St.Petrus Canisius church
| | |
| --- | --- |
| Product: | Xesar |
| Size: | 1-100 units |
| Facility type: | Cultural/leisure time facility |
| Country: | Germany |
The Catholic community in Mainz–Gonsenheim required a locking system solution for a church building, a children's day care centre and administrative facilities.
The Catholic community in Mainz–Gonsenheim required a locking system solution for a church building, a children's day care centre and administrative facilities. Following comprehensive support from EVVA, a combination of the electronic XESAR locking system featuring 3KSplus cylinders was determined as the ideal locking system that meets the requirements of all areas and user groups. After only a very brief delivery and installation period, external doors and selected doors throughout the sensitive indoor areas are now protected by flexible access control with convenience to make everyday activities easier.
Vienna trade fair
| | |
| --- | --- |
| Product: | 4KS |
| Size: | > 500 units |
| Facility type: | Cultural/leisure time facility |
| Country: | Austria |
Complex key hierarchies were required for "MessezentrumWienNeu" with its comprehensive locking chart.
In addition to trade fair employees, external staff, such as trade fair designers, lighting specialists or catering teams also require controlled access to various areas. This type of overlapping access authorisations is not a problem with the 3KS system (corresponds to the new 3KSplus). 3KS provides in excess of 30 trillion key variations and is therefore pre-destined for large systems: MessezentrumWienNeu is equipped with 2,630 cylinders. The springless functionality makes 3KS particularly safe – moving locking sliders are lifted by the curve key cuts on the keys. As a result, it is impossible to open the door using conventional, illegal lock-picking methods to guarantee maximum protection from unauthorized access. This was a crucial criterion to opt for an EVVA security concept. However, convenience was also important: 3KS is designed as a handy reversible key.
This object was realised with the locking system 3KSplus, which corresponds to today's 4KS locking system.
St. Stephen's Cathedral
| | |
| --- | --- |
| Product: | 4KS |
| Size: | 101-500 units |
| Facility type: | Cultural/leisure time facility |
| Country: | Austria |
St. Stephen's Cathedral is Austria's national monument and a symbol of Austrian identity.
It is right at the top of the almost three million Vienna visitors' sightseeing list. Tours within and around the cathedral have many sites and interesting facts to offer. However, you can also climb up the cathedral and take the lift to see the "Pummerin" or go down into the crypt. Obviously, Vienna's St. Stephen's Cathedral remains a church, despite its cultural significance. Each weekday, the community celebrates mass seven times and on Sundays the community even celebrates mass ten times with faithfuls from all over the world. A cultural institution like St. Stephen's Cathedral therefore has to cater to many different user groups that require a highly complex locking system structure. Ideal conditions for 3KSplus. EVVA was able to make a valuable contribution to preserving and protecting the site thanks to a sophisticated security concept and the springless, three-curve slider system. A total of 342 cylinders have been installed since 2008 to control all door situations.
This object was realised with the locking system 3KSplus, which corresponds to today's 4KS locking system.
Warner Brothers Film Studios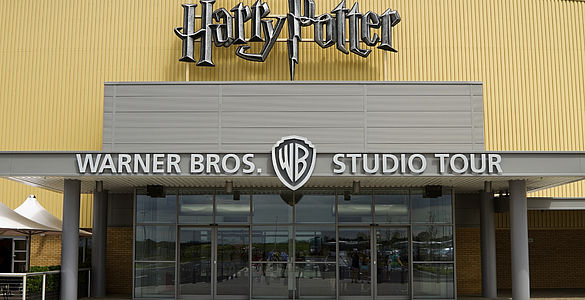 | | |
| --- | --- |
| Product: | EPS |
| Size: | 101-500 units |
| Facility type: | Cultural/leisure time facility |
| Country: | United Kingdom |
Close to London Warner Bros. Studios opened its doors for fans of the wizard. The British EVVA distributor Aldridge equipped the studios with EVVA security technology to prevent people from getting lost on the vast premises and exclusively granting access to authorised areas for authorised persons.
Warner Bros. is the only Hollywood studio that has its own production facilities in the UK. The studios are amongst the largest film studios in Europe. The studios cover an area of 50,000 m2 with additional 320,000 m2 of external areas located on the former Rolls-Royce factory premises, 32 km north-west of London. The studios were rented in 2000 as part of the first ever Harry Potter film. The Warner Bros. studio tour is the latest attraction on the studio premises. The studios take you behind the scenes of the Harry Potter films. Such an attraction was a major security challenge. Up to 5,000 visitors come to the studios each day. EVVA security technology ensures that none of the guests vanish into thin air behind the scenes and the 150 employees also have restricted access to the studios. The studios also accommodate other stage areas that are rented out to film and TV productions. Clients demanded that cylinders had to be compatible with all doors (wood, aluminium, steel) to be able to use only one key to unlock them all. This is why the studios opted for EPS (Enhanced Profile System) by EVVA. EPS is a further development of the tried-and-tested EVVA locking slider systems and it is characterised by patented, multi-overlap key profiles. With its intersecting levels, this profile ensures key protection to legal standards, thereby reducing the risk of unauthorised copies being made. Five active scanning elements and up to twenty additional scanning positions check the unlocking authorisations for each key. This ensures that employees or external personnel only have access to areas according to their security clearance levels. Warner Bros. was also intent on a fast delivery of the locking system – we delivered the over 400 cylinders to the studios a mere five working days after having received the official order. A local partner has been awarded the contract to maintain the locking system. Additional extensions at Warner Bros. Studios in Leavesden have already been planned and thanks to the excellent collaboration EVVA will once again be the security star.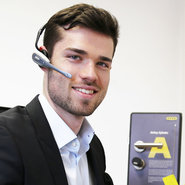 Business contact
For partners and companies
Aldridge Security Ltd. London
Send email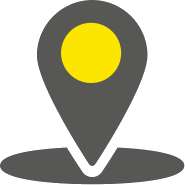 Master key systems
EVVA is also a genuine master key system professional able to tackle any levels of complexity in terms of organisational structures and to implement them within the corresponding master key system.
Find out more about our master key systems