Akura 44 locking system
A new dimension of flexibility
Akura 44 is the flexible reversible key system specially designed for residential buildings. Particular attention was placed on the flexibility to cover the various security requirements in a residential project with one locking system. For example, the security level can be adjusted within a system. This is provided by optional copying protection.
Your benefits at a glance
Optional copying protection

Wide range of cylinders

For well-structured master key systems

Patent protection until 2037 at the latest
(according to EP3526429. For country-specific patent protection, see worldwide.espacenet.com)
Side by side with the most flexible access system
What distinguishes an access system for residential buildings? Security, flexibility, attractive pricing and investment security. Akura 44 stands out in all these categories. Akura 44 has been developed from our experience of over 100 years' working on mechanical locking systems.
Optional copying protection
We are aware that not every door needs the highest level of security. That is why Akura 44 is available with and without magnet technology For the more vulnerable outside doors, we recommend Akura 44 with magnet security, which guarantees 100% 3D print security for the key; Akura 44 without magnetic pill is ideal for the inside doors.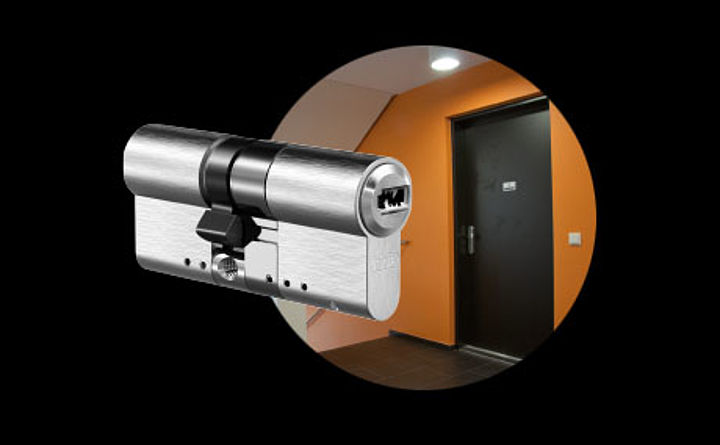 Hero for residential buildings: Short cylinder
The Akura 44 range also includes a short cylinder with a minimum length of 27 mm for the outside of the door. This saves additional costs in the residential building sector. Since it hardly causes any cylinder protrusion, it does not require any strong fittings. The Akura 44 short cylinder also contains 6 pins for reliable EVVA security.
One system, many details
The authorisation check on Akura 44 cylinders occurs in several levels simultaneously, namely through the combination of a variable length profile, 6 active and up to 10 passive scanning pins, which also extend the calculation capacities. Optional magnetic copying protection secures sensitive areas if required and makes it difficult to copy the key and manipulate the cylinder.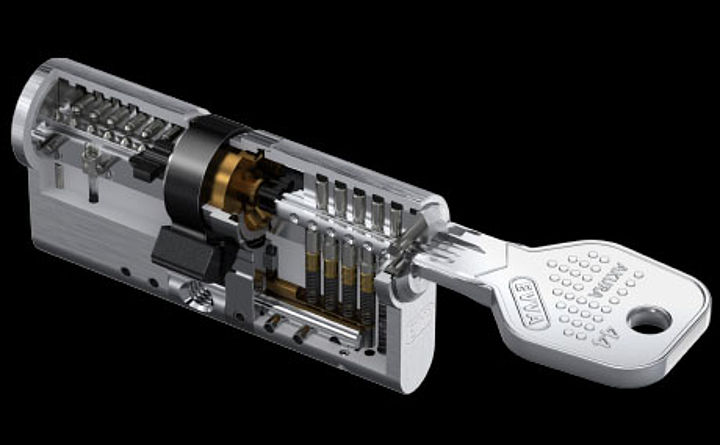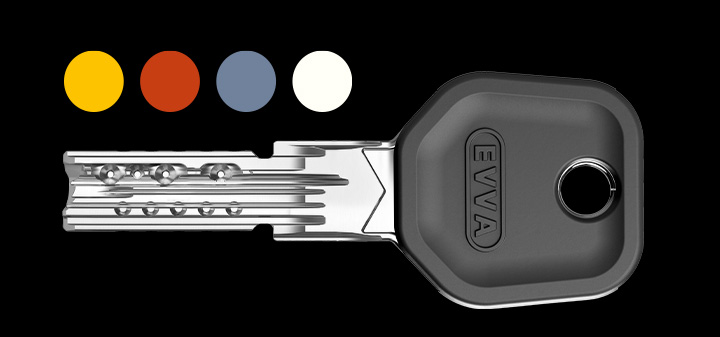 The design key
Akura 44 keys are also available in a range of colours. The colour coding helps to easily distinguish between keys.
Hybrid cylinder
Electronic locking systems combined with mechanical locking systems
Mechanical and electronic locking systems combined in a single cylinder
Suitable for combination with all current, modular mechanical systems
Adapt mechanical systems easily and quickly
Electronic individual profile with combi key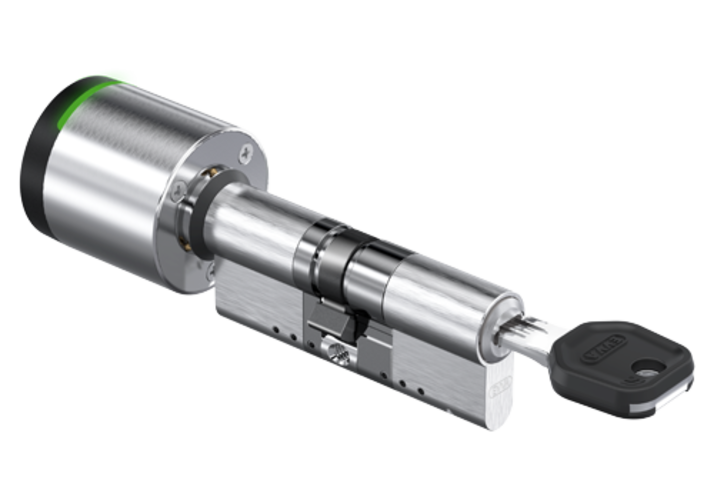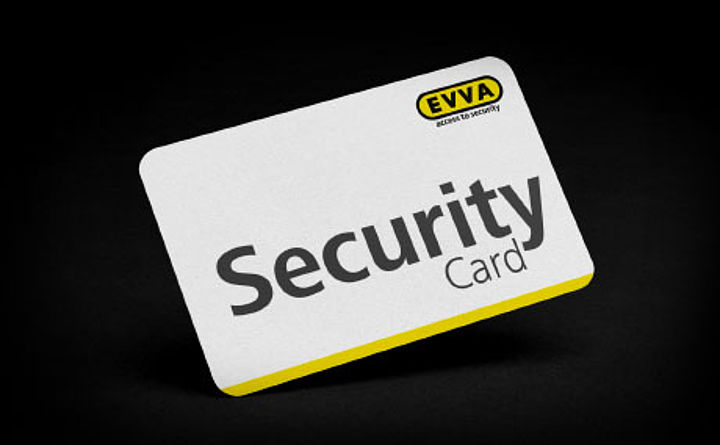 Fully protected with the EVVA security card
Copy keys, additional cylinders and lock charts are available from authorised EVVA Partners only upon providing proof of legitimacy, i.e. the
EVVA security card.
Security features
The Akura 44 cylinder offers drilling, pulling, picking and scanning protection and thus protects against illegal opening methods.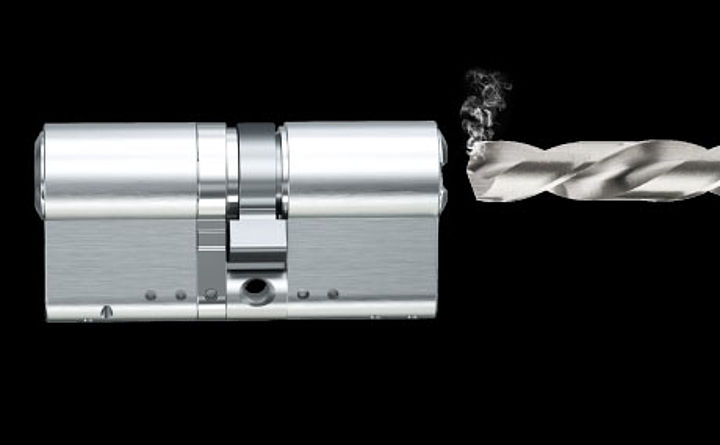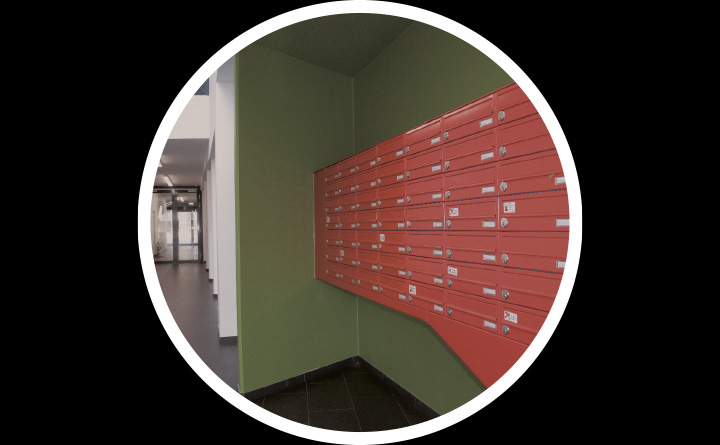 Versatile application: Cam lock
Cam locks are versatile in residential buildings and can be easily integrated into the master key system, whether for the letter box, lockable noticeboard or distribution cabinet.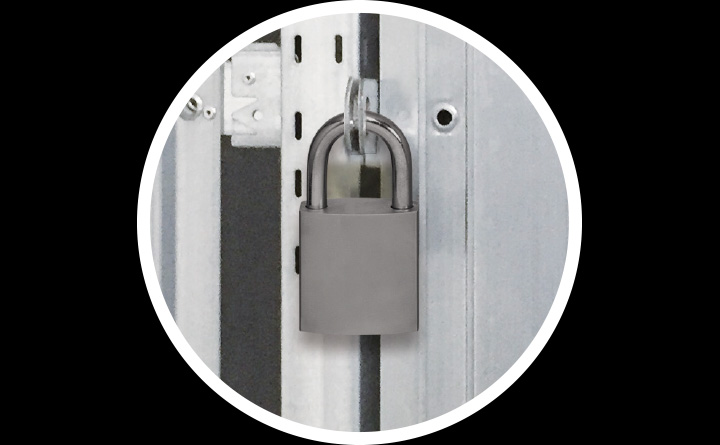 Reliable security: Padlock
Akura 44 also offers padlocks with hardened steel pins in the cylinder plug as drilling protection. They reliably secure the cellar.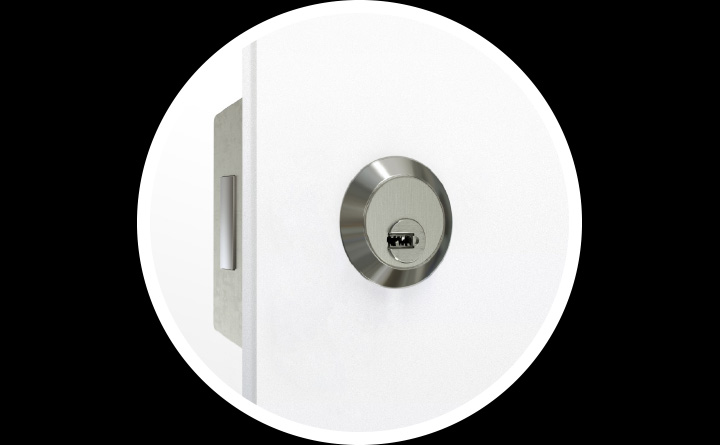 Additional security: Rim cylinder
Additional security devices on apartment doors make it even harder for thieves to break in. Outside cylinders are therefore also available in the Akura 44 cylinder range.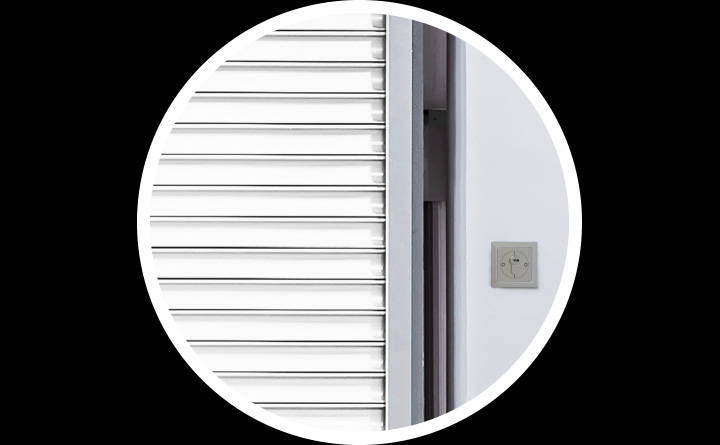 Smart living: Half cylinder
Electrically operated equipment, such as shades or roller shutters for ground floor premises, is moved with a turn of the key switch.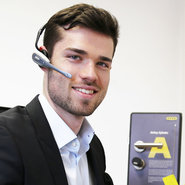 Business contact
For Partners and companies
Aldridge Security Ltd. London
Send email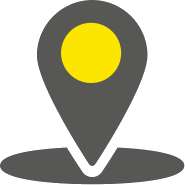 Master key systems
EVVA is also a genuine master key system professional able to tackle any levels of complexity in terms of organisational structures and to implement them within the corresponding master key system.
Find out more about our master key systems