4KS. More robust. Stronger. More secure.
Security for the toughest conditions
4KS represents the consistent development of our tried and tested curve system. 4KS is even more robust, stronger and more secure. Its new design stabilises the key, making it more compact and ergonomic. Thanks to the new drilling protection 4KS complies with the strictest security category as per EN-1303:2015. Which features have remained? 4KS remains the reliable system suitable for the toughest conditions.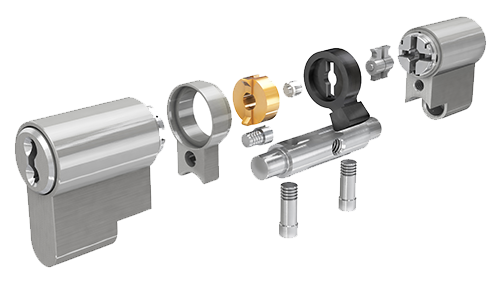 The 4KS cylinder
In contrast to other master key systems, the locking elements in 4KS cylinders slide along the curve key cuts on the key. It is no longer necessary to apply force against the spring resistance. A total of 12 springless, solid sliders are brought into a specific position via positive control of the six key curves and scanned by two control bars. A bottom bar in the plug controls the additional coding of the key. The 4KS key is scanned a total of four times. That means three times more scans than with conventional pin systems and therefore offers maximum security.
International certificates
The international 4KS certificates and country-specific models mean products are suitable for use throughout Europe: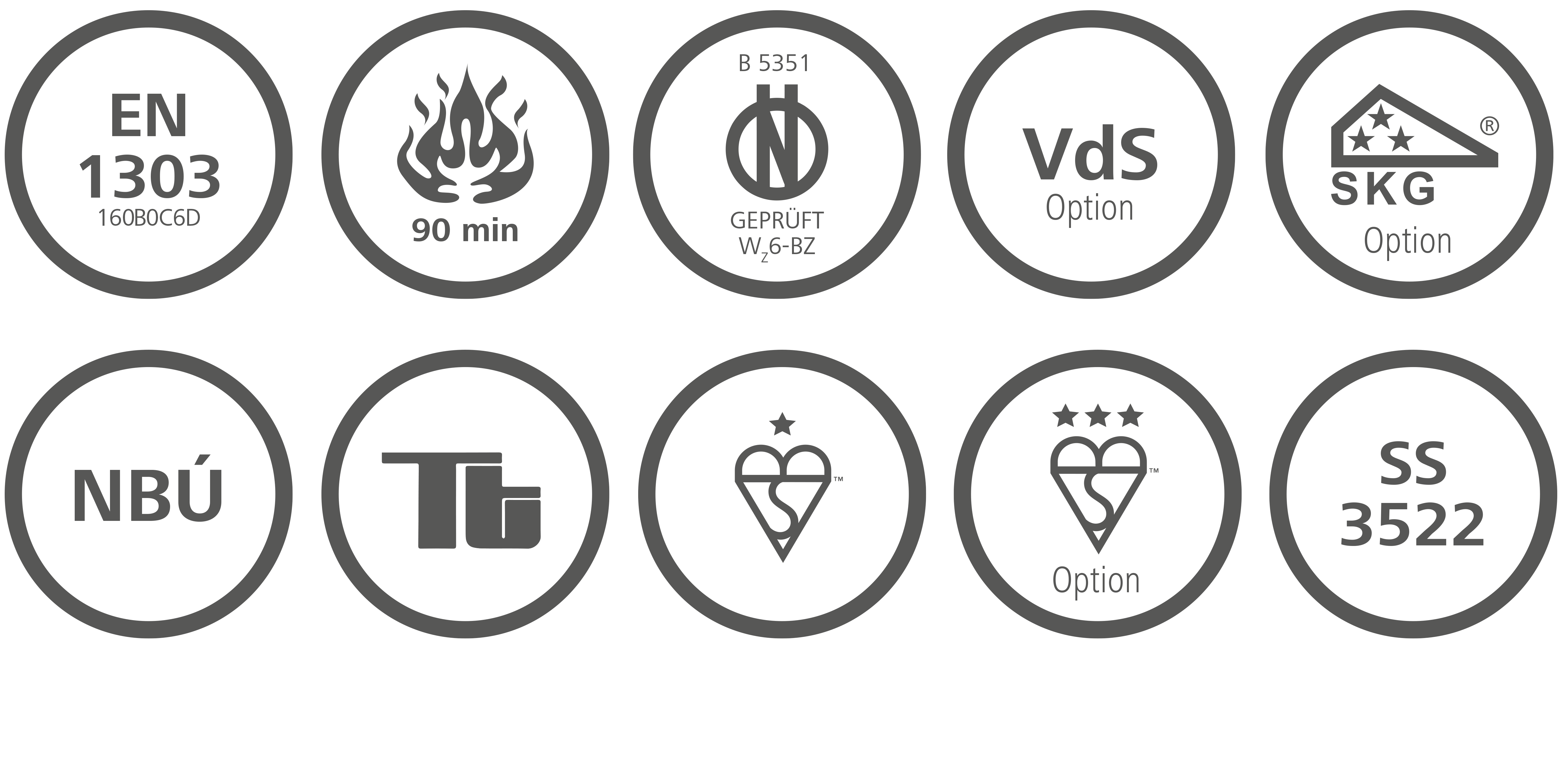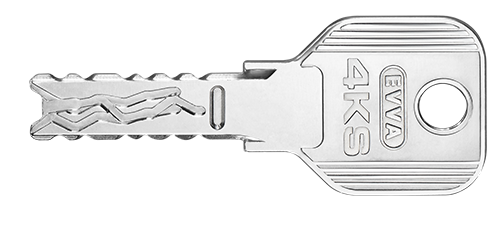 The 4KS key
As a reversible key with unique rounded tip, the 4KS key is particularly easy to use. The high-quality nickel-silver alloy of the key, the anti-friction coating of all locking elements and the springless technology of the 4KS key guarantee high wear resistance even in the toughest conditions. The special features of the 4KS key is the overlapping curve key cuts. It practically rules out key manipulation within the master key system. The additional coding also provides highest security.
The 4KS design key
The 4KS keys are optionally available in the colours black, red, blue, white, yellow and green. The colour coding helps to differentiate between keys.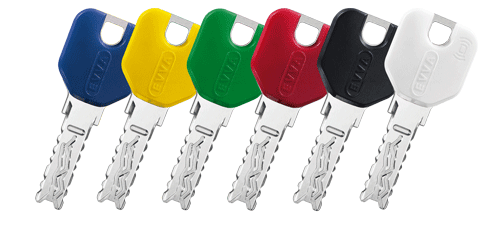 Hybrid cylinder
Electronic systems combined with mechanical systems
Mechanical and electronic systems combined in a single cylinder
Suitable for combination with all current, modular, mechanical systems
Quick and simple conversion of mechanical systems
Electronic, individual profile with combi key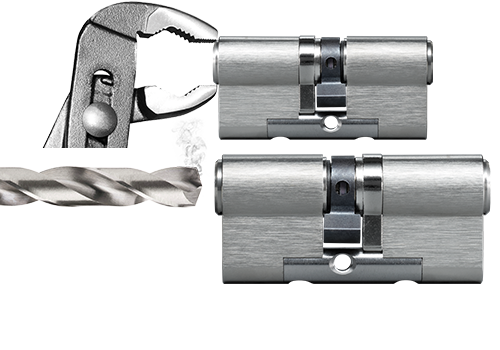 Picking and scanning protection
4KS cylinders are equipped with several pins. It is not recognisable which pin is active in each case. With the freely moving locking elements in the plug it is virtually impossible to scan the cylinder in order to make a copy key. The springless function also protects against bumping.
Technical protection thanks to the necessary specialist expertise
The technical features of a 4KS key require extensive specialist knowledge and specialist machinery during production. This makes it extremely difficult to illegally copy keys.
Patent protection
All EVVA products are only available at authorised EVVA Partners. EVVA is authorised to take legal action against any kind of patent infringements. 4KS has a maximum patent protection until 2037.
Take the extra security step with the EVVA security card.
Key copies, additional cylinders and lock charts are available from authorised EVVA Partners, providing the relevant proof of legitimacy only, i.e. the EVVA security card.
Protection against pulling and snapping
Hard metal control bars and its modular design (SY-MO) offer effective protection against pulling and snapping attempts.
Drilling protection
Hard metal control bars and body drilling protection in 4KS cylinders offer effective protection against drilling.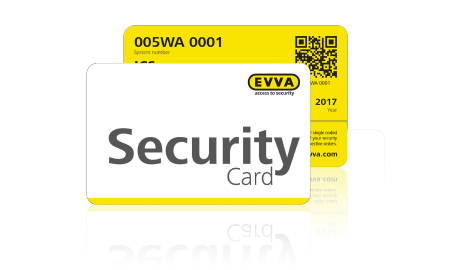 Security in its most complex form
4KS is frequently used in very large facilities with complex master key system structures and a high number of user groups. Why? 4KS provides excellent calculation features. Industrial companies, universities and large retail chains also benefit from the system's durability, convenience levels and the option to combine 4KS with EVVA electronic locking system in one facility.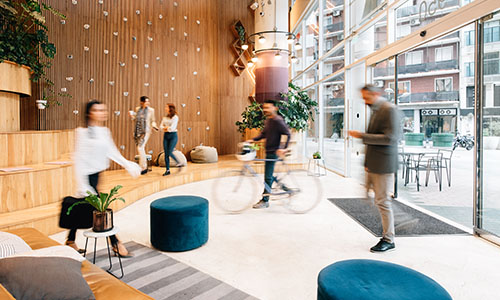 4KS References
Here is a selection of successful projects.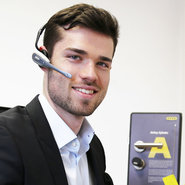 Business contact
For partners and companies
Aldridge Security Ltd. London
Send email


Master key systems
EVVA is also a genuine master key system professional able to tackle any levels of complexity in terms of organisational structures and to implement them within the corresponding master key system.
Find out more about our master key systems