Master key systems from professionals
Master key systems and facility security at the highest level
Master key systems define who is authorised to access different doors within a system. EVVA not only offers comprehensive expertise in planning master key systems, but the company's range also includes high-performance master key systems able to illustrate any levels of highly complex authorisation structures.
Thanks to almost one hundred years of experience as a security provider, EVVA knows the typical security requirements of organisations. This is why EVVA plans each access system according to the individual needs of customers and users.
What is a master key system?

A master key system is a combination of cylinders and keys that perfectly reflects an organisational hierarchy. The major advantage of a master key system is the ability to lock and unlock several doors, mailboxes, lifts and cabinets in a building with a single key. This simplifies organisation, makes our key rings lighter and saves money.
Simple organisation: With only one key for multiple doors, you simplify key management and increase comfort while maintaining security.

Clear hierarchies: Your company organisation can be perfectly mapped with a master key system - the manager locks all doors, the employees only selected ones.

Better transparency: Last but not least, your bunch of keys will also be reduced in size, more manageable and uncluttered.
Planning a master key system is preceded by asking who are the user groups. Who must have access to what? Once these relationships between facilities and users have been defined, you are ready to create a lock chart.

The three steps to create a lock chart:
Define user: The user groups are identified on the basis of the organisation of a company.
Define rooms: Rooms and areas are evaluated with respect to their specific security requirements.
Create lock chart: The users, rooms and areas are correlated - who is allowed to enter where?
Create your master key system digitally and order it immediately with AccessDesigner!
Master key system for residential buildings
The key feature of master key systems for residential buildings is that multiple individual keys can lock a central cylinder lock (e.g. the central access point or shared spaces). Garages and mailboxes can also be locked with the individual key. Residents cannot use their keys to gain access to any other residents' properties. It is also possible to integrate a technical key.
Master key systems for companies
The aim of a master key system for a company is to replicate the func­tional organigramme of an organisation. With its very high performance mechanical access systems, EVVA can map even complex organisational structures.
The combi access system
The combi access system combines mechanical and electronic components in a building. The combination key unites the two worlds of security.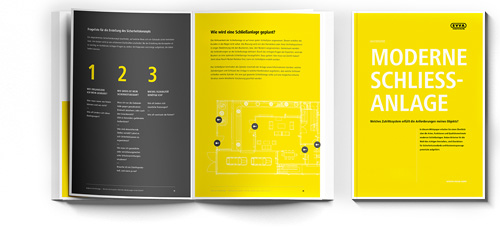 Whitepaper
Which access system meets the requirements of my property? What should I pay particular attention to during planning? More on this topic can be found in the free white paper "Modern access system".
Locking systems from EVVA
Customised access or looking systems for your property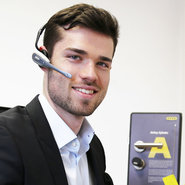 Business contact
For partners and companies
Aldridge Security Ltd. London
Send email