Akura 44: A new dimension
News | 20. September 2021.
Complete flexibility with a mechanical locking system – EVVA achieves this with Akura 44. The innovative reversible key system provides the highest level of security at an attractive price.
Development and planning was completed in just three years. This time was marked by thousands of hours of tinkering, countless meetings, strict tests and checks, combined with the knowledge and skills of the EVVA team. This intense teamwork made it possible to develop a new standard for mechanical locking systems in such a short time. The innovative reversible key system is being produced on the new production line, which was built on the new EVVA site in Meidling, Vienna.
Flexible application – especially in residential buildings
Akura 44 meets all requirements, especially in modern residential buildings. This includes flexibility, security, an attractive price and safe investment. EVVA's latest product scores highly in all categories, particularly in terms of security. Thanks to the optional copying protection, the security level within a residential complex can be varied as required.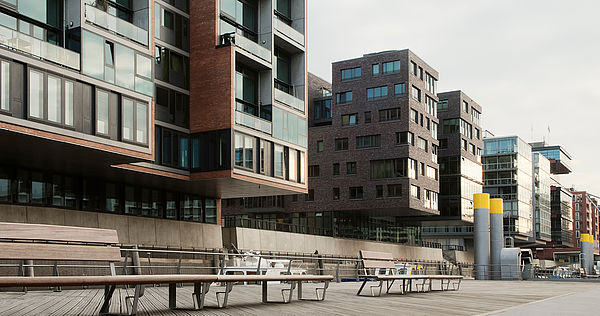 One key for all areas of life
Heavy keyrings are now a thing of the past for the residents of residential complexes. With Akura 44, it's "one for all". In addition to your own apartment, the entrance door, letter box, waste disposal room, garage and, if required, even the basement can be locked with just one key. And if desired, it is easy to combine the system with an EVVA electronic system, so that you know who is coming in and going out, where and at what time. With the combi key, you can lock electronic as well as mechanical access components.
Highest level of technology
For more than 100 years, EVVA has been developing and manufacturing access systems of the highest quality and always striving to elaborate new ideas. Akura 44 also lives up to this aspiration.
Wide cylinder range
The short cylinder, which is specially adapted to the door types in residential buildings, does not compromise on security. This is ensured by the six hardened pins in the short cylinder, which are designed as anti-drilling protection. The classic cam lock can be easily integrated into the locking system in noticeboard cabinets or letter boxes. Akura 44 padlocks, for example, provide additional and reliable protection for the basement.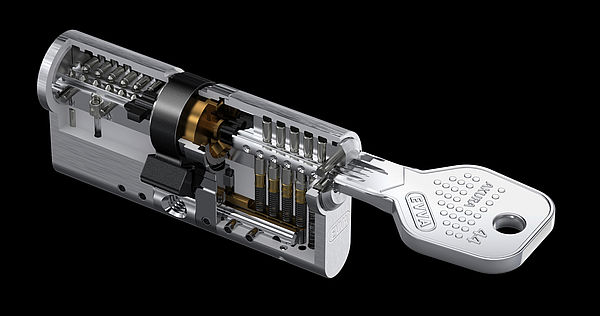 Versatile application
The Akura 44 rim cylinder also offers security, as supplementary security devices on apartment doors make unwanted access difficult for burglars. A key switch can easily be installed for electrically operated equipment, such as shade sails or roller shutters for ground floor premises.
New methods in production
Not only is Akura 44 opening up new dimensions; EVVA is also taking the production process to a new level in the newly constructed production building at the company headquarters in Meidling, Vienna. Production lines and processes have been developed in detail and tailored to Akura 44. Thanks to this optimisation, it is possible to produce over 6,000 cylinders per month in the beginning. However, the maximum expansion stage has not yet been reached. Stefan Ehrlich-Adám: "Never before have we been able to achieve this kind of initial production volume. Thanks to the expansion of our company premises, we now finally have the capacity to meet the demand accordingly." The new system's fast, efficient and cost-optimised production is impressive. This also ensures an excellent price-performance ratio.
New modular system included
Combined with the easy installation thanks to the completely new modular system with fewer components for different lengths, Akura 44 is almost unbeatable, especially in finely calculated residential buildings.
From Vienna to the world
Over 600 partners and distributors ensure the new EVVA system is distributed around the world. The flexibility of the product meets the requirements of a wide variety of markets.
---
How Akura 44 got its name
The adjective "accurate" abbreviated to an aurally-pleasing name
The base word reflects precision and the perfect, accurate interplay of the individual parts
back