Lots of innovations at EVVA
News | 26. February 2021.
Only a few months after the 100th anniversary of the internationally renowned manufacturer of high-quality locking systems, intensive crisis management was required in the course of the pandemic. An essential factor for handling this exceptional period: the culture of courageous and forward-looking entrepreneurship. This is linked to the consistent advancement of plans and ideas for implementation in the areas of Industry 4.0, digitalisation and internationalisation.
From the anniversary year to the coronavirus year
EVVA, a globally active company, celebrated its 100th anniversary in 2019. But in 2020, everything turned out different than expected. Due to the high vertical range of manufacture, EVVA was hardly affected by supply chain problems during the first lockdown in Austria in March 2020. In the end, production at Wienerberg (AT) could still be maintained, albeit temporarily with a production team that has been reduced by half.
Business in the individual subsidiary countries varied greatly from country to country, depending on lockdown regulations. As a result, the company expects a lower than expected decline in sales. EVVA was able to cope with the crisis year 2020 very well and gain valuable experience for the challenges of the coming years.
"This crisis has been a driver for us to accelerate digitalisation once again. Projects are set up with less complexity. This - and the gradual achievement of objectives through milestones - enables faster implementation," says Stefan Ehrlich-Adám, CEO of the EVVA Group.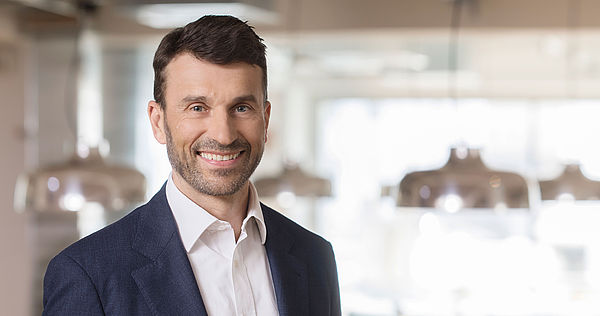 CIO of the Year and Green Factory of the Year
The prestigious Green Factory and CIO of the Year awards achieved last year prove that EVVA is on the right track. EVVA was able to announce the award for Austria's most sustainable factory and come out on top as a "Green Factory" in the face of strong competition from various leading Austrian companies. Gunther Glawar's CIO of the Year award at the 13th Confare CIO Awards underscores EVVA's measures for IT and digital transformation.
Site investment and expansion
EVVA will invest 20 million euros by 2023 for the challenging tasks in the areas of digitalisation and Industry 4.0. Two-thirds of these investments will be used for top-notch automation solutions, such as collaborative robots (cobots) or the PIA production information app for international order tracking and control in all subsidiaries. The medium-term goal for EVVA is a "digital twin", i.e. end-to-end digitalisation from ordering to production and delivery.
In order for us to be optimally organised and streamlined in value stream matters, EVVA started an expansion at Wienerberg back in 2019. Completion is planned for spring 2021. This expansion of approx. 2,300 m2 is based on so-called brownfield planning, taking into account the pre-existing building remaining in the old section. It enables a corresponding productivity gain through new machinery and increased delivery reliability thanks to optimised work processes. An expansion of the photovoltaic system is also planned. The superstructure is cooled by state-of-the-art concrete core activation.
Site optimisation and strategy
Similar to the automotive industry, the medium-term objective of the production planning associated with the expansion of the Wienerberg site is to create production islands for (partially) automated complete processing of a product group and thus to enable corresponding flexibility in terms of the timing that varies according to deadline pressures. The first milestone for this platform strategy was successfully achieved a year ago with an assembly island for a new e-cylinder line.
Ultimately, the new expansion not only enables significant output increases at the Vienna site, but is also another building block for the consistent implementation of EVVA's Power Plant strategy. In the future, the three Vienna (AT), Tišnov (CZ) and Krefeld (DE) sites will become Power Plants and thus production units for system/parts production and automated assembly, together with mutual synergies. In turn, the satellite sites will consist of eight Europe-wide distribution sites for manual assembly of smaller production batches. EVVA plans to have precisely defined all Power Plants and satellites in the sense of a uniform process chain by 2023.
Four new products in 2021
2021 at EVVA is characterised by four new product presentations in the mechanical and electronic world. These include optimised user-friendliness of existing products as well as the launch of a mechanical platform. The market launch in the mechanical systems area will take place in the first half of 2021 and is intended to offer wider application possibilities in terms of both comfort and price. "The new year brings new challenges, but EVVA will be well prepared for them in the future," Ehrlich-Adám is delighted to report.
back