AirKeyCloud Interface for residential development in Im Guss, Bülach
News | 11. March 2021.
From 2016 to 2019, a total of 419 rental apartments and 73 owner-occupied apartments with numerous common areas as well as generous commercial spaces and a publicly accessible park were constructed in Im Guss in Bülach. AirKey secures the new quarter in Bülach-Nord. The AirKeyCloud Interface was integrated into the existing booking platform by the integrator Allthings.
High flexibility thanks to secure cloud solution
Every day, more than 1,000 people enter and exit the complex, each of them with different user behaviour. This required a solution that allowed all tenants and owners safe and convenient access to both the apartments and the shared spaces. Individual, flexible and electronic – three advantages in a single source offered by EVVA's AirKey system. With the simple cloud solution, every tenant and owner can quickly and easily grant or revoke new access and flexible authorisations. These processes were automated and integrated thanks to the integration into the Allthings app via the AirKey Cloud Interface. For example, users can book a room via the app and automatically receive the invoice for the room hire with their rent bill.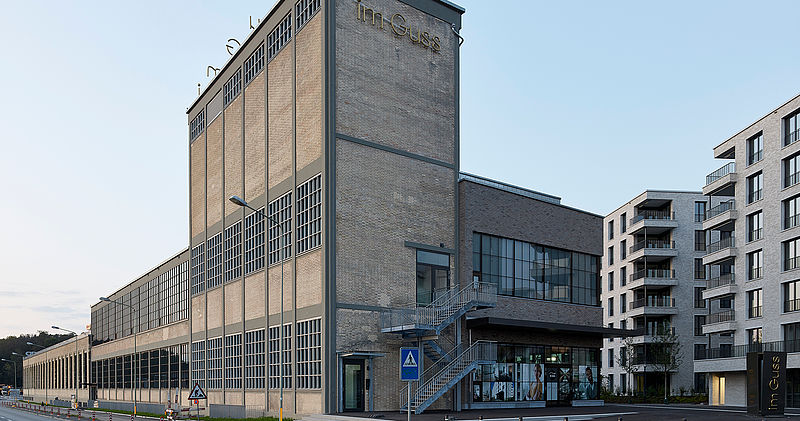 Allthings integrated AirKey
The objective was a transparent solution for the end users. Specifically, this means booking a common space and integrated management of access control via the Allthings platform. The aim was to offer the solution in a user-friendly manner via a platform. This made it necessary to integrate AirKey into the Allthings app that was already in use. In a defined team, the developers of Allthings and the experts from the product owner, EVVA, worked together to enable the booking and opening of common rooms via the platform. Manfred Bausch, Partner Manager and Project Manager at Allthings explains the process in detail: "First of all, a "proof of concept" was established. In the second step, we were dedicating ourselves to designing and implementing a generic third party integration service. Having built this foundation, we were able to concentrate on the specific implementation with regard to the AirKey API." Allthings set up the bookable common room and then carried out end-to-end live tests of the booking and AirKeyprocess.

Free choice of medium
Android or iOS? The answer is both! Users can decide for themselves whether they prefer to use their smartphone or a separate physical medium (key tag or chip card) as a key. Thanks to the AirKey cylinder, no separate reader/writer is required.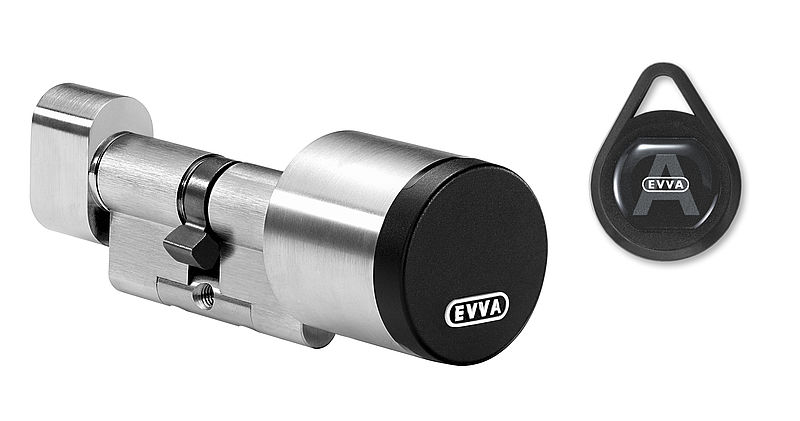 THE PROJECT IN DETAIL
Project: Im Guss, Bülach
Partner: Allthings
Country: Switzerland
System: AirKey and AirKeyCloud Interface
Quantity: > 500 AirKey components
back