EVVA Sicherheitstechnologie GmbH
Access to security
EVVA develops and manufactures mechanical and electronic access control systems. Since its foundation in Vienna in 1919, EVVA has always been a family-owned business. We continue to run research, development and production facilities at our company headquarters in Vienna to export our products to all four corners of the world. However, EVVA is not just a manufacturer of security products, EVVA is also a reliable contact for any security issues customers or partners may have.

Dynamically into the future
Inspiring, innovative, creative, courage and freedom of thought

Professionalism
Diligent, planning and transparency, competent and independent, focussed on targets and results, customer benefits are at the core

EVVA as a family-run business
Sustainability, long-term planning, economic success

People
Appreciation, respect, fairness, sincerity, honest communication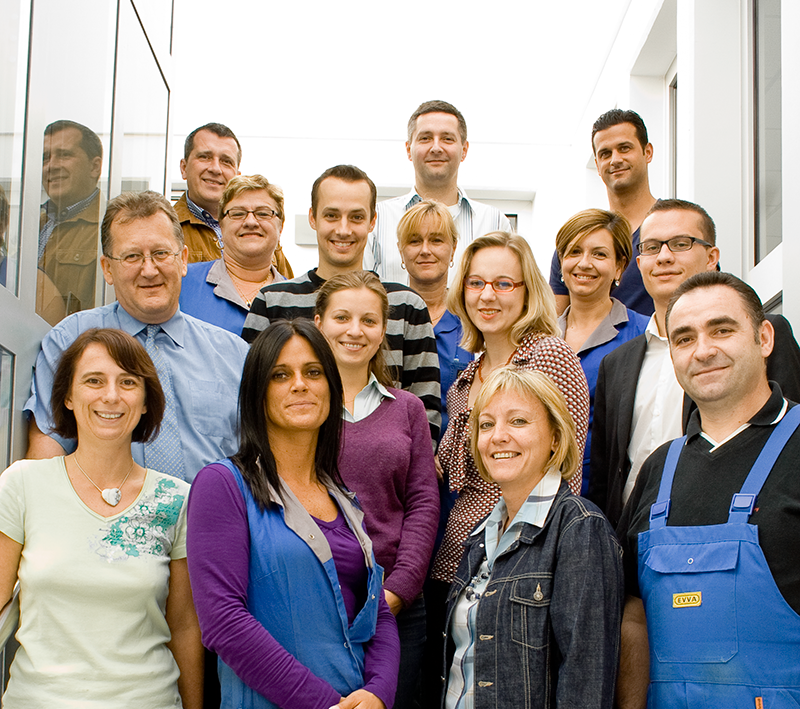 Our mission statement outlines EVVA's philosophy and provides orientation for the organisation on a whole. It forms the basis for corporate culture and identity, and represents the framework for strategies, objectives and operational activity.
We amaze our partners and customers
Listening – Understanding – Solving
Better be simple than complex
Assuming responsibility one self
Objectives, costs and benefits in focus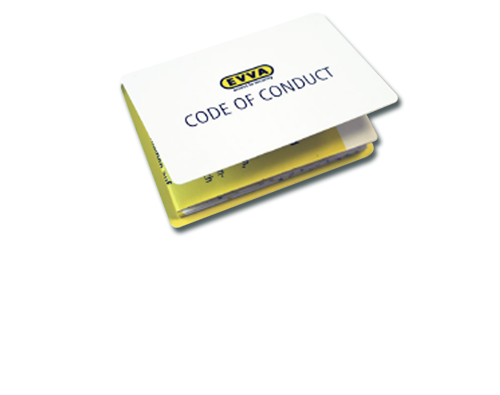 Our Code of Conduct represents a binding guideline for all EVVA Group employees.
It forms the basis for all business-related actions and decisions at EVVA so we are always perceived as a correct and reliable partner.
The Code of Conduct contains rules to eliminate any forms of developing risks, such as corruption, unfair business practices or a lack of respect. It shall apply in collaborations with colleagues as well as external suppliers and partners.
The EVVA brand
Strong products. Strong brand.
EVVA produces strong products. Reliable, high-quality security products. However, we are aware of the fact that producing strong products is no longer enough nowadays. Today, it is also about establishing great brands. Strong brands are established in our customers' minds. Making the EVVA brand tangible at all contact points is our approach.
Brand core
EVVA is THE reliable, family-owned business within the access control system sector.
Brand values
Professionalism, partnerships, sustainability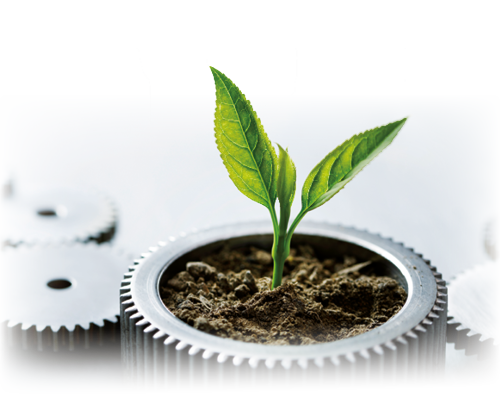 Sustainability creates trust for the future.
As a family business, EVVA includes corporate social responsibility (CSR) in its company policies. By corporate social responsibility, we mean actions which meet the needs of today's generation and which do not put the opportunities of following generations at risk. It is not only a question of defining values, but also of putting them into practice.
The three pillars of sustainability at EVVA are: Social welfare, businiess and environment.Our efforts in recent years have shown that ways of preserving resources and reducing the impact on the environment can be identified anywhere and at any time – even beyond existing, stringent official requirements.
EVVA quality
Quality is when the customer comes back and not the product.
EVVA quality is always based on our customers' subjective understanding of quality. EVVA's consistent quality work is based on what customers need and how they need systems to work. At EVVA, we apply a system operating across divisions to verify the quality of individual results. Ultimately we create renowned EVVA quality products our customers can always rely on.
Customer orientation
As a company, we focus on the wishes and expectations of our customers. We gear all of our services towards the fulfilment of these requirements.
Process orientation
As a company, we believe that all individual working stages form part of a process for the fulfilment of customer requirements. Our motto is therefore not to accept, do, or pass on anything that does not meet the requirements of our customers, or the requirements of everyone else involved in the process. 
Preventing errors
Preventing errors is paramount in all our processes. However, if errors do occur we use them as a learning experience and treat them as a challenge.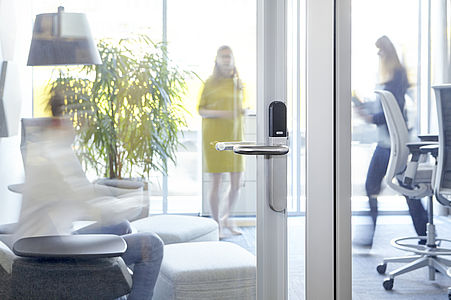 Awards
The development of state-of-the-art technologies and the need to continually adapt to new demands are indispensable for EVVA. This is the only way we can maintain our high level of innovation. Our numerous awards bear witness of this.
Go to awards