EVVA is amongst Europe's leading manufacturers for mechanical and electronic locking systems
Our products
EVVA mechanical and electronic locking systems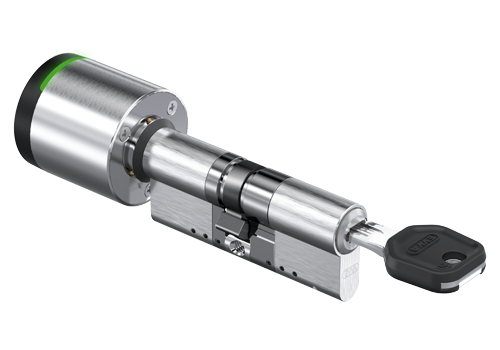 The Akura 44 Hybrid Cylinder
Electronics on the outside and mechanics on the inside, or vice versa?
The hybrid cylinder makes it possible and can now also be combined with Akura 44. In other words: all the advantages of an electronic locking system combined with the new flexible mechanical access system Akura 44. The connecting element here is the combi key.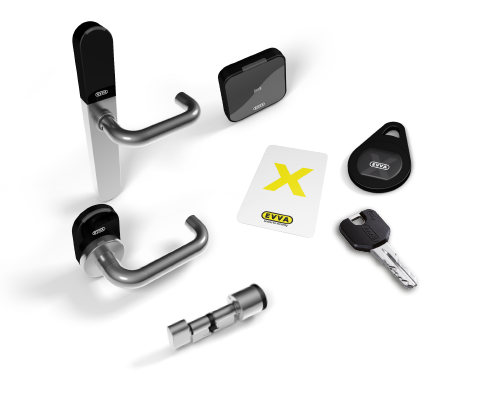 XESAR. Simply versatile
New! Release 3.1 available
The electronic access system Xesar helps you efficiently and easily to provide more security in your company. The large selection of components, the flexible expandability of the locking system and the customized payment models from Xesar make it attractive for companies of any size. Xesar lets you assign and manage as many clearances as you want, making it the perfect choice not only for offices and office parks, but also for educational and health institutions.
Vienna Airport relies on MCS
Learn more in our video
Project: Vienna International Airport
Product: MCS
Building type: Infrastructure facilities
Country: Austria
News from the world of EVVA
This is what EVVA stands for
EVVA is a family business that passionately develops and produces innovative mechanical and electronic locking systems for each individual security need. Based in the heart of Europe and operating globally, we are highly skilled, driven and completely focused on our customers.
Locking systems for all sectors
EVVA locking systems are characterised by sector-specific solutions.
Customers & projects
Here is a selection of successful projects.